Aaron Minc
Principal & Founder
Aaron Minc is a nationally recognized leader in the specialized area of Internet defamation and is known as the go-to attorney for the most malicious and challenging Internet defamation crises. His work is on the technological forefront of removing damaging content from the Internet, combating defamatory cyberattacks, and uncovering identities of anonymous Internet users. Aaron has developed cost-effective cutting-edge legal solutions for his clients' most pressing and damaging online problems, while providing them with the peace of mind that these intrusive matters have been resolved.
Aaron represents clients worldwide, ranging from individuals, small to mid-size businesses and Fortune 500 companies to large nonprofit organizations, government institutions, individuals and high-profile executives, celebrities and politicians. His work is on the leading edge of the ever-evolving realm of internet defamation, which includes uncovering the identities of anonymous Internet users and removing damaging content from the Internet, competitor defamation, Internet extortion, online investigation, online harassment, online cyberbullying, revenge porn, online privacy, and other types of defamatory cyberattacks. Aaron has been actively involved in the evolving area of Internet defamation for over the past seven years. He applies his extensive experience and understanding of defamers' tactics and strategies to efficiently and effectively address and resolve issues.
Aaron has successfully litigated more than 100 Internet defamation lawsuits in 19 states and 3 countries, securing removal of defamatory content in nearly all of his cases. He has successfully obtained verdict by jury and judge and has won temporary, preliminary, and permanent injunction and victory on appeal. In the course of his practice, Aaron has removed more than 10,000 websites, search results and other pieces of false or damaging content from the Internet.
News media publications frequently call upon Aaron to comment and speak on topics involving Internet defamation and online privacy issues. In addition, he teaches tactics and strategies for dealing with online defamatory cyberattacks to businesses owners, professional service providers and other attorneys.
Aaron lives in Moreland Hills, Ohio with his wife and two sons. He is a northeast Ohio native. He enjoys skiing (former PSIA Level 1 Ski Instructor), golf, and spending time with friends and family.
Video: My Origin Story
Watch
Aaron's Client Testimonials
See What Our Clients Have To Say.
The situation I was going through was very detrimental to my professional life as well as my social life. Aaron and his team handled it with a sense of urgency and was able to help when no one else would. I highly recommend hiring them for any online defamation cases.
I recently had the opportunity to work opposite Aaron Minc on particularly volatile matter. Aaron was a formidable opponent, but was always professional and courteous. His constant professionalism through out the negotiations allowed us to come to terms where a similar result would not have occurred with other attorneys and would have most certainly ended up in protracted litigation.
Aaron and his team are top notch in every way! Highly recommend!
Attorney Aaron Minc did a wonderful job representing me. He made me feel safe and protected! I appreciate Minc Law so very much!
Minc Law is the go to firm for all things relating to internet defamation. When my clients call me needing false, defamatory statements removed from the internet, I refer to Aaron and his team.
I highly recommend Aaron Minc if you or your business is ever defamed online. I am glad there is someone out there like Aaron who can help us out.
Mr. Minc and his staff were courteous, professional, reasonable and most importantly effective. My issue was resolved in just a few days. I've recommended Mr. Minc to every small business owner I know.
Aaron resolved my issues. He is awesome. Would hire again in a heartbeat. Went out of his way to communicate with me even after regular hours. Thanks Aaron.
Aaron did an unbelievable job! My problem was solved immediately. His staff was efficient and knowledgeable.
Aaron Minc has established himself as the world's foremost eraser of fake news. In the virtual world of the Internet, where truth can be impossible to discern from fiction, Minc is the leading go-to lawyer who effortlessly wipes away the fiction. Thank you, Aaron, for making the world a better place.
When I started my defamation case with Aaron, I had no idea what was going on or how to fix it. Fast forward to today, and the defamation has been removed and the culprit has been identified. I feel like he is proficient at identifying applicable laws and managing the complex issues involved with defamation.
Civic Involvement
Bar Admissions
Awards
Gold Client Champion award, 2017, 2018, 2019, 2020, 2021, 2022, 2023 (Fewer than 1% of attorneys have achieved the Martindale-Hubbell award)
"Top Lawyer" / Rising Star, 2020 Cincinnati Magazine
Marquis Who's Who, Dec. 2017, for Professional Excellence.
Super Lawyers – Recognized as a "Rising Star" by Thompson Reuters, 2014-present
"Super Lawyer" by Jewish Cleveland News, 2017-Present
Rated "Superb" (10/10) on the lawyer rating website Avvo.com
Clients Choice Award in area of libel law, Avvo.com, 2013
Lorman Education Services: Lorman Distinguished Faculty Member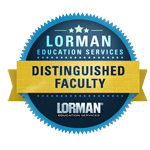 Education
Miami University (B.S.)
Case Western Reserve School of Law (J.D., cum laude)
Representative Matters
Obtained a $5,064,449 jury verdict in Dumais v. Bentzley, earning a spot on the 'Best of the Bar' list of Top 100 Verdicts Nationwide (2021).
Forced one of the largest book publishers in the world to alter the memoir of their celebrity author, issue a public apology to the client, and publicly agree to pay the client's legal fees. Case garnered national media attention and successfully managed public relations campaign and interviews with news media outlets.
Obtained temporary and permanent injunction for removal of online content published by woman who started an embarrassing website about high profile CEO as part of an extortion attempt for cash, real estate, and other property through online smear campaign.
Represented large non-profit in litigation to remove defamatory websites and stop ongoing online extortion campaign and bogus litigation attacks against organization, board members and executives by rogue ex-employee.
Successfully obtained removal of defamatory and embarrassing YouTube videos for head royalty figure/leader of foreign government by court order.
Removed hundreds of defamatory and fake online blogs and press releases regarding central foreign government institution and its country leader through court order.
Removed more than 25 news articles from Internet involving case of a false arrest accusing client of kidnapping, rape, sodomy, assault, battery and other serious criminal charges.
Obtained settlement and injunction after investigating and successfully identifying close friend of young woman who was using dark web to hack her social media accounts, spread defamatory information, and publish fake nude photos of her online. Removed all material published from the Internet and search results.
Obtained emergency restraining order and repossession of business' social media accounts that were taken over by a contractor of the business for the purpose of using the social media accounts to publish defamation, pornography and other private information as a means of extortion to resolve a contract dispute.
Removed news articles, and in-depth investigative reports from highly regarded political activist and non-profit organization websites. Articles wrongfully indentified and exposed as being potential terrorist and/or hate group leader when he was actually an undercover FBI agent.
Uncovered identity of woman and private investigator using highly sophisticated tactics and dark web to conceal identity to publish dozens of defamatory, malicious, and baseless smears against men met through online dating websites. Removed all defamatory content published.
Obtained pre-litigation settlement for client after successful identification in case involving defamation of male gynecologist being defamed online on patient review websites by cross town competitor/ex-employer.
Secured permanent injunction against woman engaged in malicious ongoing campaign of online defamation, harassment, and extortion against business owner, wife and Company. Successfully removed over 50 websites and defamatory pieces of content.
Attempted to and successfully removed nearly every type and kind of content from the Internet and/or Google search results, including, but not limited to: consumer complaint websites, discussion forum threads, news articles, court cases and pleadings, person information and directory websites, videos, pictures, mugshots, and many more.
Publications & PR
Watch
Johnny Depp case: What happens if the verdict isn't unanimous? Defamation lawyer Aaron Minc Explains. 7News, May 31, 2022
Could Amber Heard Face Prosecution Over Claims She Edited Photos? DailyMail, May 28, 2022.
Amber Heard Could Face Jail Time Over Claims She 'edited injury photos' at Johnny Depp Trial, Legal Expert Suggests. JOE, May 28, 2022
The Constitutionality of Mandating Editorial Transparency. Hastings Law Journal, Vol. 73, 2022
Dennis Kucinich Suing Plain Dealer/Cleveland.com Over Election Coverage, Cleveland Scene, January 5, 2022
How Physicians Can Cultivate a Winning Online Reputation, ENTtoday, November 17, 2021
"We Cannot Stand Idly By": Babylon Bee Takes on NYT for Defamation, HotAir.com, June 3, 2021
OMG , I Got A Bad Review, What Should You Do, The Raving Patients Podcast, August 4, 2020
Business Podcast Interview with JT Foxx, MillionaireFlix.com, March 24, 2020
Lawyers Find Their Niche to Stand Out in the Crowd, Cleveland Jewish News, February 2, 2020
How to Preserve Evidence of Internet Defamation, Business.com, January 6, 2020
Understanding Your Digital Tattoo and Protecting Yourself from its Negative Impact, Best Business Podcast by Daryl Urbanski, December 23, 2019
Cleveland Jewish News Article, November 13, 2019
Trial by Social Media, Atlanta Magazine, October 8, 2019
The Project Egg Podcast by Ben Gothard, September 2, 2019
Business Blast, The Authors Unite Podcast, August 6, 2019
Lena Dunham Can't Keep Her Weird Advances Off Brad Pitt, Leaving the Twittersphere Seething over #Consent, PJ Media, August 1, 2019
Interview with Nation's #1 Internet Defamation Lawyer Aaron Minc, GOOD MORNING LALA LAND, July 25, 2019
Meet Aaron Minc the Lawyer Who Pioneered His Very Own Niche Within the Legal Industry, Disrupt.Digital, May 28, 2019
Cleveland Heights man sues 15 Orthodox shuls,22 rabbis, Cleveland Jewish News, July 18, 2019
Minc Law Comes up with Creative Solutions for Businesses Facing Online Attacks from Individuals Weaponizing Social Media, Futuresharks.com, June 25, 2019
Netflix Denies All Liability Concerning 'Making a Murderer' Defamation Lawsuit, Mxdwn.com, May 11, 2019
The Dark Web Exposed Series, Oxygen, Aired March 27, 2019
What Are Deepfakes? 'Dark Web Exposed' Explains Technology Behind Fake Celeb Videos, ET Online, March 26, 2019
Nunes Lawsuit Against Twitter is a Nonstarter, Defamation Lawyer Says, Cheddar, March 19, 2019
Rep. Nunes Targets Twitter, Several Users in $250 Million Lawsuit, Cheddar, March 19, 2019
When Bernie Sanders calls Trump 'a racist,' is it defamatory speech?, True North Reports, February 2019
Cleaning up the web, one comment at a time, Crain's Cleveland Business, January 2019
The "Shitty Media Men" list lawsuit is freaking out women in media, Vice, October 2018
Aaron Minc Announces The Launch Of Internet Defamation Law Firm, Minc LLC, Cision PRweb, 2018
In the court of public opinion, South Carolina Lawyers Weekly, October 8, 2018
Defamation Easier to Prove with Internet, Cleveland Jewish News, August 2018
The First Law Firm To Be Dedicated Solely To Internet Defamation, Tech Company News, August, 2018
Getting an Unflattering Internet Post Taken Down, Super Lawyers, April 2018
Attorney makes name for himself in internet defamation, Cleveland Jewish News, January 2018
Aaron Minc on Why Coloradans Hardly Immune to the Damage Wrought by Internet Defamation and Other Digital Issues, Denver Post, November 2017
As technology use grows, defamation cases become more common, Cleveland Jewish News, November 2017
Bullying Linked to Perry High School Student Suicides?, Cleveland 19 News, November 2017
What Can Gilroy Businesses Do in Response to Cyber Attacks, Patch, September 2017
Stark Differences in US and EU Internet Privacy Law, Prague Post, September 2017
Ohio falls short protecting victims of 'Revenge Porn', Cleveland News 5, July 2017
Beachwood man reacts to offensive tattoo on social media, Cleveland Jewish News, July 2017
Tumblr ordered to disclose users who shared 'revenge porn' video, New York Post, June 2017
Revenge Porn Victim to Google: Make me disappear New York Post, 2017
Privacy issues when posting publicly should be a concern Cleveland Jewish News, 2017
8 Ways to Improve Your Email Marketing Performance Entrepreneur, 2016
Should You Really Pay to Erase Your Name From The Internet?, Investopedia.com, August 2016
Melania no more: why did Donald Trump take down his wife's website?, TheGuardian.com, July 2016
CEO Series: Online Reputation Management – How to Fight Negative Reviews, Webinar Speaker, ICIC.org, July 2016
How to Protect Your Business's Online Reputation, Aabaco Small business (formerly Yahoo Small Business), June 2016.
Speaker on Internet Defamation, Chester County Pennsylvania Bar Association, BULL Series (Better Understanding of Lawyers Lives), 2015.
The Legal Side of Name Calling Sun Community News, 2015.
THE REPUTATION PROTECTOR, In Brief, A Publication of Case Western Reserve University School of Law, 2014.
Publisher to Alter Lena Dunham Book After Rape Story Questioned, Attorney Says, The Hollywood Reporter, 2014.
Removal of Ripoff Reports from Search Engines Remains Best Option, DefamationRemovalAttorneys Blog, 2014.
Lena Dunham's Publisher Addresses Breitbart Report With Clarification of 'Barry One' Rape Allegations, The Wrap, 2014.
Random House Goes For Quick Payoff, Clears 'Barry One', Breitbart.com, 2014.
Lena Dunham Publisher To Alter Future Versions of 'Not That Kind of Girl' To Clarify Ideintity Of Star's Alleged Rapist, New York Daily News, 2014.
Top 5 Online Reputation Laws You Should Know, ReputationX Blog, 2014.
Court Slams Free Speech: Anonymous Yelp Reviews Under Fire, SearchEngineJournal.com, 2014.
Ripoff Report To Revise Removal Policy: May Accept Court Orders, SearchEngineWatch.com, 2014.
Man Who Claims He Matches Description Of Lena Dunham's Alleged Rapist Starts Legal fund To Clear His Name And Prepare For Law Suit Against The Girls Creator, The Daily Mail, 2014.
Lena Dunham Publisher Says her Alleged Rapist "Barry" Wasn't Actually Named Barry, The Washington Post.
Lena Dunham Says 'Barry' Was Pseudonym In Her Sexual Assault Essay, ABC News, 2014.
Dunham Walks Back Fabricated Rape Claim, Powerline Blog, 2014.
Lena Dunham's Publisher Clarifies That Alleged Rapist's Name Is A Pseudonym, Entertainment Weekly, 2014.
Lena Dunham's Book to be Reprinted With 'Rapist' Clarification, NY Post – Page Six, 2014.
Lena Dunham's Publisher Random House Exonerates 'Barry One,' Offers to Pay Legal Fees, The Washington Times, 2014.
Lena Dunham's Publisher to Alter Memoir Passages Related to Rape Story, The Huffington Post, 2014.
Lena Dunham Reportedly "Tweaking" Her Book After Legal Threat, Salon.com, 2014.
Lena Dunham's Book To be Altered Over Confusion About Rape Accusations, Cosmopolitan.com, 2014.
Man Considers Lawsuit Against Lena Dunham Over Campus Rape Claim, FOX News 2014.
Court Orders Yelp to Disclose User Identification Info for Reviews, Examiner.com 2014.
Limited Liability Company Primer & Managing Your Company's Online Reputation, Bizdom, 2014.
Anonymous Yelp Reviews are Slammed by the Courts, Ignitevisibility.com, 2014.
Lena Dunham Publisher Will Tweak Her Book Over Rape Story Vulture Magazine, 2014.
The Dark Side of the Internet—How to Remove Bogus and Defamatory Online Content, Bar Journal of the Cleveland Metropolitan Bar Association, 2013.
Yelp Lawsuit Could Mean Guest Reviewers Can Get Back Pay, SearchEngineJournal.com, 2013.
How to Defend Your Business from Cyber Defamation by Former Employees and other Malcontents, Jackson Lewis 2013 Akron Employment Law Conference, 2013.
Bing No Longer Complying With Court-Ordered Defamatory Content Removals?, Interviewed by Website, SearchEngineWatch.com, August, 23, 2013.
Business Law 101: Contract Law & Negotiation, Bizdom, May 2013.
Bing No Longer Complying With Court-Ordered Defamatory Content Removals SearchEngineWatch.com, 2013.
Construction Contract Negotiation 101, AmSpirit Business Connections, May 2013.
"Hiring an Attorney to Remove Content From the Internet and Manage Your Online Reputation," AmSpirit Business Connections Solon Chapter , February, 2013
"Contract Law & Negotiation For Business Owners," Bizdom, October 2012.
CWRU law students reap client tidy sum, Crain's Cleveland Business, March 14-20, 2011, VOL. 32, NO. 11.
Case Law Students Win Landmark $1.1 Million Dollar Verdict in Home-Repair Fraud Case, The Plain Dealer, March 17, 2011.
Author, Ohio Business Litigation Blog.
"Business Blogging Insights From an Attorney", Interviewed by RockSolidMedia, LLC Blog, November 2010.
Presentations
Ohio Association of Magistrates Annual Fall Conference, Speaker. Depp v. Heard: You Posted What? Due Process in the Age of TikTok and #MeToo, September 9th, 2022
Digital Deep Dive Summit – Speaker. Digital Rainmaker Success, March 30, 2022
Lorman Education Services – Live Webinar, Presenter. How to Remove Defamation and Other Damaging Content from the Internet. January 28, 2022
Parma Bar Association – Presenter. The Ethics and Practice of Handling Online Reputation Issues as a Legal Professional. December 15, 2021
American Academy of Otolaryngology – Head and Neck Surgery Foundation – Annual Meeting, Celebrating 125 Years. Los Angeles, CA – Online Reputation Management, Panelist, September 2021
American Bar Association – TECHSHOW2021 – Improving Client Experience Through Technology, Chicago, IL, March 10, 2021
Cleveland Metropolitan Bar Association – Panel Moderator, Media and the Law: Intersection of the Law and Social Media, December 14, 2020
JT FOXX – MEGA SUCCESS Event Speaker– December 3, 2020
American Academy of Otolaryngology – Head and Neck Surgery Foundation Annual Meeting – Panelist, Presenter. Online Reputation Management for Doctors & Medical Organization, September 15, 2020
American Academy of Otolaryngology – Head and Neck Surgery Foundation Annual Meeting – Panelist, Presenter. Social Media Guidance for Doctors & Medical Organizations – September 16, 2020
Clear Law Institute – Removing Defamatory, Infringing, & Negative Information from the Internet: Practical Guidance – October 10, 2019
Cleveland Metropolitan Bar Association (CMBA) – Hot Talks: Free Speech, Free Press, Free Society: Online Defamation and Anti-Slapp Laws, 2019
Cleveland-Marshall College of Law – Cyber Law & Internet Crimes Class, 2019
Beechwood Dental Club – How to protect your Dental Practice from Online Attacks, 2018
Better Business Bureau – How to Survive Attacks to Your Online Reputation, How to Protect Your Business's Online Reputation & Remove Negative Content from the Internet, 2018
Chagrin Valley Dental Club – How to Protect Your Dental Practice From Online Attacks, 2018
Ohio State Bar Association, Law & Media Conference, Panelist – How the Internet Affects Litigation and Settlement Strategy for Defamation and Privacy Cases Workshop, 2017
LaunchHouse – Lunch & Learn – How to Protect Your Business's Online Reputation, 2017
American Psychological Association Annual Convention (Washington D.C.) – Clinical Practice Considerations: Taking Steps to Avoid & Respond to Client Complaints and Grievances Online, 2017
ICIC.org, CEO Series: "Online Reputation Management – How to Fight Negative Reviews", 2016
Chester County Pennsylvania Bar Association, BULL Series – "Internet Defamation Presentation", 2015
Bizdom – "Limited Liability Company Primer & Managing Your Company's Online Reputation", 2014
Jackson Lewis 2013 Akron Employment Law Conference – "How to Defend Your Business from Cyber Defamation by Former Employees and other Malcontents," 2013
Bizdom – "Business Law 101: Contract Law & Negotiation", 2013
Minc Law Publications
Videos By Aaron
Cost of Minc Law's Internet Defamation & Online Reputation Services
Watch
What Does it Take to File a Defamation of Character Lawsuit?
Watch
How Medical Professionals Can Respond to Negative Reviews
Watch
How Much Does a Defamation Lawsuit Cost?
Watch
Why Section 230 of the CDA Should Matter to You
Watch
What is the Statute of Limitations For Defamation in the U.S.?
Watch