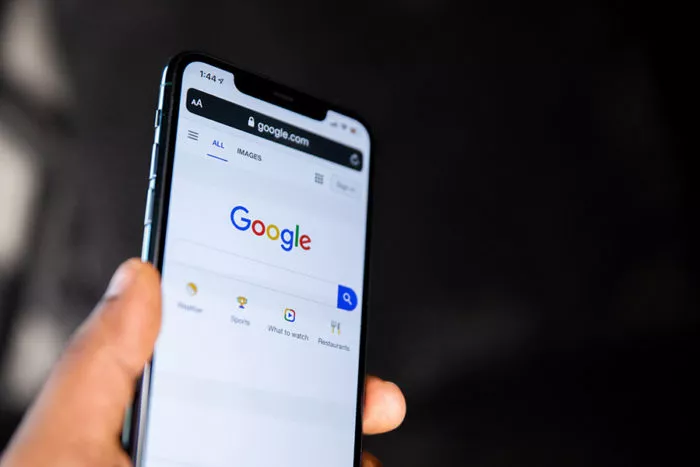 - Originally Published on September 16, 2021
How to Remove Fake Google Reviews
Table Of Contents
Need Help? Connect With Us
All Minc Law exploratory calls are confidential, free of charge, and without obligation.
This page has been peer-reviewed, fact-checked, and edited by multiple qualified attorneys and legal professionals to ensure substantive accuracy and coverage. Our publication process is robust, following a 16-step content creation and review process.
In today's online world, failing to remove a fake Google review can place your business name and reputation at serious risk. Fake Google reviews can lead to negative publicity, loss of potential customers, decreased profits, and other consequences.
Businesses can remove fake Google reviews in four ways:
Ask the original author to remove the negative review,
Flag the negative review to Google for Terms of Service violations,
Pursue legal action against the person who posted the review, and
Use online reputation management and search engine optimization (SEO) strategies to bolster your business's reputation.
If your business has recently been hit with a bad review, do not worry. Whether it is a disgruntled client, competitor, a vengeful former employee, or an anonymous online troll, negative reviews happen to every business at some point. What is important is that you follow the best practices of how to respond to bad reviews and arrange to get them removed as quickly as possible.
Fake reviews harming your business?
Let us help you explore your legal options and craft an effective strategy.
Contact Minc Law
At Minc Law, we have worked with hundreds of businesses to remove negative and fake online reviews from consumer review websites. When it comes to removing fake Google reviews, we know what works and what does not. Below, we cover four proven methods to remove fake Google reviews that actually work.
Video: How to Remove Fake Google Reviews
Watch
Identifying Fake Google Reviews
The first step in removing fake and negative reviews is learning how to identify them. Below, we cover the types of individuals who usually leave fake reviews, why they do, and how you can spot them.
Who is Usually Behind Fake Google Reviews?
The purpose of fake Google reviews is to manipulate casual readers into believing a certain viewpoint about the business in question that is false. Many individuals can be motivated to leave fake reviews, such as:
Competitors in your industry,
Actual consumers who had a negative experience, or
Third-parties who are attempting to exact revenge or have an unrelated grudge against the business owner.
Why Do People Leave Fake Reviews on Google?
There are two main types of fake reviews on Google:
A fake review where the reviewer was not an actual customer and posted a review that does not reflect a genuine marketplace interaction, and

A fake review where the reviewer was in fact a real customer but posted a review with malicious intent or an ulterior motive.
The first type of fake Google review typically falls into one of two categories: (1) the review was written by a competitor or ex-employee, with the purpose of taking your business's reputation down a notch, or (2) the review was written by a third-party who for some reason has a grudge against your business. Maybe the reviewer did not like how you advertise your business, maybe a friend or family member of the reviewer previously engaged your business, or maybe the reviewer was simply trying to gain an edge in an otherwise competitive business landscape.
The second type of fake Google review typically occurs where a real customer did experience a genuine marketplace interaction with your business but described a situation in their review that does not match up with what actually took place – often with malicious intent in mind. This can take the form of a reviewer creating multiple online aliases and accounts, pretending an interaction was worse than it was, and describing interactions that never actually happened.
This second type of fake review is generally posted in two key situations: (1) for purposes of extorting your business, or (2) when you are just flat out dealing with a malicious person and you did not do anything wrong.
How Can You Identify a Fake Google Review?
As a business, it is imperative that you pay close attention to your online presence and have a good idea of which reviews are real and which are completely fabricated. What makes a review suspicious varies from case to case, so the best advice is to trust your intuition.
Learning to spot a fake review takes some practice, but the methods are relatively simple.
First, compare the review to your business records and customer database. Can you match the username, transaction, or negative experience to any record you have on file? If the review does not seem to reflect a real experience at your office, it is the first red flag.
Then, take a closer look at the reviewer's account itself.
Was the profile created on the same day as the review?
Has the reviewer made any other reviews besides the review of your business?
Is the username or profile photo suspicious (such as a play on words or a photo taken from a stock photo site)?
If it looks like an account was created on the same day as (or for the purposes of) writing the review anonymously, it could be a sign of a fake review.
Minc Law Tip: Sometimes fake reviewers use stock images as their profile pictures. You can conduct a reverse image search on Google. Simply upload, drag and drop, or search Google Images with a URL to find out where the picture came from.
Suspicious timing could be another indicator of fake reviews. They may start popping up at regular intervals, or perhaps your business suddenly goes from a majority of five-star ratings to an influx of negative reviews.
The timing of individual reviews can also be revealing; was the review published at a time of day when your customers are likely asleep? If so, the review may have been published as a professional hit job hired from overseas in another time zone.
Finally, the language of reviews could reveal inauthenticity. Perhaps the review uses:
Poor grammar,
Inflammatory rhetoric,
Inaccurate descriptions of your service or product, and/or
Direct or indirect promotions of your competitor(s).
If any of these apply to the review's language, it could be fake.
How Fake Google Reviews Can Impact Your Business
Google reviews increase your business's visibility and contribute to a positive business reputation. Below, we discuss how positive Google reviews improve your local SEO ranking—and how big of an impact fake Google reviews can have on your business.
How Do Google Reviews Help With Your Local SEO Ranking?
When an individual is looking for a business nearby—like a restaurant or an auto shop, for example—they typically open Google and type "[business type] near me." Google then uses a complex combination of the user's location, search history, and local business data to suggest businesses to the user.
Claiming and updating your business's Google My Business profile can help your business rank better in Google's search algorithm. And responding professionally to Google reviews about your business also shows Google (and potential customers) that you value feedback.
Because of the nature of the algorithm, positive reviews about your business contribute to the quality of your Google search rankings.
How Big of a Problem Are Fake Google Reviews For Business Owners?
Nearly everyone consults reviews before using a business. In fact, roughly 90% of worldwide consumers prefer to read reviews before buying a product. And 79% of consumers trust an online review as much as a personal recommendation.
But there are a lot of review platforms out there—how does Google stack up when consumers are searching out online reviews?
The answer: Google is extremely popular. It is the most-used review platform, with 59% of consumers using it to read reviews. The importance of online reviews (and Google reviews), and the effect they can have on a business's success and longevity, cannot be overstated.
So if your business is being bombarded with fake Google reviews, it is safe to say that you are facing a significant problem.
How Can Fake Google Reviews Damage Your Business's Reputation?
The consequences of fake negative Google reviews may seem straightforward at first; they hurt web users' opinions of your business.
However, the ways a false review can damage your business vary. We list five common ways below.
1. Decreased Foot Traffic & Customers
If consumers read negative reviews about your business, they usually do not know whether the review is fake or not. Their opinion of your business will be affected by these negative reviews—and in turn, you will see fewer new customers deciding to take a chance on your company.
2. Loss Of Reputation in the Public Eye
With enough negative reviews, the general sentiment about your business worsens. Potential customers and the general public can lose trust in your company's product, service, and even integrity.
3. Loss of Advertising & Sponsorships
With your loss of public reputation, your company may lose advertisers or sponsors as well. Other companies will not want to invest in a company that is seeing fewer sales and interactions with potential customers, since the return on investment (ROI) would most likely be much less than they would prefer.
4. Reviewers May Feel More Comfortable Leaving Negative Reviews of the Business
As they say, once it rains, it pours—and unfortunately, this adage holds true when it comes to reviews. Once a negative review or two is published, other reviewers may feel inclined to pile on and add their own negative experience—embellished or not.
5. Lower Employee Morale & Difficulty Retaining Quality Employees & Talent
It stands to reason that if your business is seeing less customer traffic and experiencing negative public opinion, your employees will have less pride in their place of employment. It may even become difficult to hire and retain top talent if they see questionable reviews about your company online.
6. Damaged Ceo Reputation
Today, a CEO's reputation is directly related to the company's image as a whole—and business leaders are increasingly held under a microscope.
Negative reviews revealing or fabricating a misstep by a high-profile CEO can result in loss of revenue, public blowback, and a damaged brand image.
7. Decreased Bottom Line & Having to Close the Business's Doors for Good
With the loss of sales, foot traffic, and advertising deals, a business that has been bombarded by fake negative reviews faces the real risk of losing enough revenue to go bankrupt or out of business entirely.
How to Remove Fake Google Reviews & Damaging Content
If a reviewer is determined to leave a fake Google review for your business, they may use one of several methods. For instance, they may:
Post as multiple people and post multiple reviews;
Leave a one-star review with no text;
Post statements that are blatantly false; or
Leave a review made up of mixed substantive truths and falsities.
Whatever form the review takes, you have options to fight back. Below, we cover the four ways strategies you can use to remove fake reviews.
What Steps Can You Take to Remove Fake Google Reviews?
Assuming the situation involves a real client of your business, the best solution in most situations should hopefully be obvious: customer service. A happy customer never leaves a bad Google review, after all.
But if reaching out to the reviewer personally does not work, you can also try flagging and reporting the review to Google. We cover both options in more detail below.
Option #1: Have Original Author Remove the Review
According to a ReviewTrackers' study, roughly 52% of customers expect to hear back from a business within 7 days after posting their review. Therefore, as a general rule, businesses should respond to a review within 24-48 hours of posting.
Usually, the reason a person posts a complaint online is that they want their voice to be heard. Sometimes letting the person know that their complaints have been heard and the problem is being addressed is all that is needed.
It is important to also offer solutions. Is the customer just seeking an apology? What about a refund? Asking the customer what will resolve the situation is important.
If possible, we recommend opting for a phone call rather than a written message. Turning an impersonal situation into a personal one helps assure consumers their complaints are being taken seriously. If a phone call is not possible, you should still offer a direct line of communication (e.g., video message, text, or a direct message over social media).
However, in most cases, we usually advise clients that responding to a negative review on the review site where it was posted should be a measure of last resort. This action should be reserved for extremely harmful reviews or ones that you are certain there is no other way to remove or resolve.
Responding to a review in the wrong way can do more harm than good—not to mention bring more unwanted and unnecessary attention to the review. Responding to a review can also encourage more bad reviews and decrease the chances that the website will remove the review for a term of service violation.
And finally, a bad response can put you in hot water legally if you say the wrong thing. Responses can be especially troublesome for professionals such as doctors and lawyers, who have strict confidentiality obligations.
Keep in mind that if you are a medical professional, you may not be able to publicly respond to the author without violating the Health Insurance Portability and Accountability Act or other professional privilege obligations. For further information, we recommend reading our article explaining how medical providers can respond to negative medical reviews.
Google Review Removal Tip: Google's Contributed Content Policy prohibits the offering or acceptance of money in exchange for reviews. Make sure not to cross over into this territory by offering customers money to post good reviews.
Option #2: Flag and Report the Review
Flagging a fake Google review is the first step towards having Google remove false online reviews. Think of it as sending a signal to Google to alert them, "Hey! Something is not quite right here. Please come take a look!"
But before pulling the trigger, always make sure you check Google's review guidelines first to determine what Google considers an inappropriate review. Google's policies prohibit the following types of reviews:
Spam and fake content;
Off-topic content (such as posts unrelated to the location or business in question);
Restricted content (such as links or contact information for where consumers can buy illegal goods or services)
Illegal, sexually explicit, and/or terrorist content;
Offensive and obscene language and gestures;
Dangerous and derogatory content (such as harassment or threats of physical violence/harm);
Brand impersonations (such as trademark infringement, unfair competition, and deceptive trade practices by other businesses); and
Conflicts of interest (such as reviews written by the business's owner, current or former employees, or competitors).
Once you have identified an appropriate violation, the next step is to flag the review. Local business owners and companies can flag reviews in two different ways: by flagging the review via Google Maps or through managing one's Google My Business reviews. We cover each option below.
Flag Fake Google Reviews in Google Maps or Your Google My Business's Review Profile
To flag a defamatory or fake review about your business, simply Google your business or visit Google Maps to find your business listing. Then:
Find the review in question that you want to flag,
Locate the flag or three vertical dots next to a review,
Click the flag or three dots, and
Flag the review as inappropriate.
After flagging the review as inappropriate, you will be directed to a page to 'Report a policy violation.' There, you can identify the nature of the violation, fill out your email address, and submit the request.
After flagging the review as inappropriate and selecting which Google policy it violates, you will receive a follow-up email letting you know they are looking into it.
In our experience, we have generally found that this method of flagging reviews only has success in the most obvious of cases. However, if you wish to remove Google reviews in a comprehensive manner, it is important to exercise all of your options that can potentially lead to removal.
Flag the Review From Within Your Google My Business Account
If you are a business owner, you can also flag Google reviews through your Google My Business Account. In our experience, reporting reviews through your Google My Business account has historically proven more effective than the flagging option above. All you need to do is:
Log in to your Google My Business account,
Open the location you'd like to manage (for companies and businesses with more than one location),
Select 'Reviews' from the menu bar,
Identify the fake review in question, and
Click the three vertical dots and flag the review as inappropriate.
After flagging a review, the review in question will be escalated to a Google Business review team of specialists to be analyzed. Flagged reviews are NOT assessed or analyzed by artificial intelligence or auto-detect filters.
Google's review flagging process usually takes 72 hours before any action is taken regarding the review. You will also receive an email confirming this.
As opposed to flagging a Google review via Google Maps or a business's public review profile, we have generally found that most people have better success rates having reviews removed through this method.
Just always remember, removing Google reviews is a process—one in which patience is truly a virtue.
Contact Google Small Business Support Directly
In a perfect world, every negative and fake online review would be removed immediately after being flagged, and every legitimate review would remain online. But this dream is far from the reality of Google's review policy and removal landscape.
Should your flagging of a negative or fake online review go unnoticed or unanswered, it is time to contact Google Small Business Support directly by phone or email to discuss it with them further.
To report fake or malicious reviews to Google directly (via your business profile), do the following:
Login to your Google My Business account,
Click on 'Reviews' in your menu bar,
Locate the 'Support' bar on the left side of the page (a pop-up Support bar will appear),
Select 'Need More Help', then 'Customer Reviews and Photos,'
Select 'Review Removal Issues' and then 'Contact Support,'
Select your method of contact – either email or phone,
Fill out your contact information,
Paste the text of the inappropriate and fake online review and select 'Automatically include a screenshot,' and
Include the Google Maps link of the review.
You will generally hear back from Google within 24 to 48 hours or sooner. You will then have the opportunity to speak with a support specialist and make your case.
However, your call will likely be with the same department that already decided the review should remain online. So it is essential that you come prepared with strong documentation and evidence.
Because of the delicacy of this task, we recommend hiring an experienced internet defamation attorney to help you, as they can help identify the correct process for reporting reviews, better sift through relevant content policy guidelines, and explain why the review in question is fake and why they violate Google's review policies.
Documentation & Preservation of Evidence is Essential For Making Sure a Review is Removed
Throughout this process, make sure to document all evidence that is relevant to the review you are seeking to have removed. In our experience, Google does not preserve copies of reviews.
Keep an extremely detailed log of the communication you had with the customer, the flagging of the review, reporting, and disputing process. This way, you will be able to check up on and dispute the review with certainty.
Documenting evidence is also important if you eventually take legal action. When it comes to preserving evidence of the reviews themselves, we suggest taking the below 3 steps:
Step 1: Locate the Google review
Step 2: Click on the account holder's name
Step 3: Screenshot and Copy the URL
Make sure to timestamp all screenshots and compile all evidence into a chronological timeline. Preservation and documentation of evidence are essential for filing a defamation lawsuit.
Google Review Reporting Tip: In today's day and age, Twitter is used for almost everything. Google is no different. Tweeting at Google Small Business Support (@GoogleSmallBiz) is also an effective way to get their attention and escalate the matter and review in question.
How Do You Deal With Fake Google Reviews If Google Refuses to Remove Them?
If Google will not work with you, your final options are to pursue litigation or implement a comprehensive online reputation management strategy.
Pursue Legal Action
Filing a defamation lawsuit over a review is a serious decision that should only be sought as a last resort after you have exhausted other options.
But whether the fake reviewer is known or anonymous, pursuing litigation (such as a John Doe lawsuit) can be an effective tool to have a negative review removed. Most of the time, legal disputes involving fake and defamatory reviews are resolved without ever having to go to trial.
However, there are certain risks and issues involved with pursuing legal action that must be carefully weighed and considered. There is always a chance it will be a contentious lawsuit, where a plethora of defamation defenses may be asserted, the evidence is picked apart, and principled stances are tested. Not to mention the omnipresent risk of the Streisand Effect.
It is incredibly important to work with an attorney who has experience with these types of procedures.
Use Online Reputation Management & SEO For Review Removal
In some situations, removing an unwanted review may not be possible—or worth it. Reputation management and SEO campaigns are usually the last remaining option to have negative online reviews removed.
Online reputation management (ORM) is the process or combination of strategies, techniques, and tools that people and businesses can use to create positive content, acquire positive reviews, and boost their online reputations.
Search engine optimization (SEO) involves using tools and techniques to make changes to websites and online content to help them rank better on Google. Ideally, any good ORM campaign includes a sound focus on SEO techniques and strategies.
Reputation management drowns out negative reviews by creating positive content and information about a business. Eventually, the bad review may no longer be visible—effectively removing it. This process involves a mix of creating positive and substantive content through ORM, then making sure it ranks well in search results using SEO.
Proactively creating a positive reputation for your business name online is the first line of defense against bad reviews. It also makes the job of getting bad reviews removed easier when they do happen because it makes your business look more credible.
For further information on online reputation management, we recommend reading our article explaining common online reputation management costs.
When Can You Sue Someone For a Fake Google Review?
Generally, you can sue for a fake Google review when it rises to the legal definition of defamation, extortion, or harassment. If you have a valid defamation claim, you have the option to file a lawsuit against the defamer.
To sue for a bad review, the review must be:
Defamatory or legally actionable;
Trying to harass or extort your company; or
In violation of a review platform's Terms of Service.
You cannot sue the review platform for a fake Google review because they are protected by Section 230 of the Communications Decency Act. Instead, your best option is generally to sue the reviewer and/or poster themselves.
Can You Sue Over a Wordless One-Star Fake Google Review?
In most cases, one-star reviews are considered expressions of opinion. But not always. Since defamation must contain a false statement of fact, a wordless review is generally not actionable as defamation per se, and would have to take into account other external facts that make the review actionable. These types of claims are referred to as defamation per quod or implied defamation. However, whether you can sue for a one-star review is dependent on many specific factors.
If your business experiences a series of seemingly connected one-star reviews, for example, you may be able to sue the poster.
What Can You Do About Negative Fake Google Reviews Posted By a Competing Business?
If you have reason to believe the fake Google review in question was posted by an industry competitor, you can try sending them a cease and desist letter. If that does not work, you may be able to file a defamation lawsuit against them if there are numerous causes of action, such as:
False advertising claims
Injurious falsehood (business disparagement)
Unfair/deceptive trade practices
What is Considered Online Defamation?
Online defamation, also known as "internet defamation," refers to a false statement published on the internet. In order to be considered defamation, it must have been published with at least a level of negligible intent and damaged its subject's reputation.
In the case of online reviews, they may enter into the realm of online defamation if they use false statements of facts to cause damage to their target company's reputation and/or business.
We Can Help You Remove Fake Google Business Reviews & Damaging Content
If you are in business long enough, you are likely to encounter fake online reviews. It is just the name of the game. How you respond to fake reviews and approach their removal is what will separate your business from competitors and enable your business to stand the test of time in your industry.
While there are steps that you can take to protect your business against fake Google reviews, we do NOT recommend clients going at this alone. Reporting fake and negative online reviews to Google should be done with the assistance of experienced internet attorneys who have proven success removing fake Google business reviews and comprehensive knowledge of Google's content policies and guidelines.
★★★★★

"Very Happy, removed origin post and google search resultes as advertised."

A, May 21, 2021
At Minc Law, our practice is dedicated to removing fake online reviews and other defamatory internet content. We know what it takes to not only remove fake online reviews—but put an end to the online attacks for good and help your business put its best digital footprint forward.
If you are ready to speak with an internet defamation attorney, you can reach the Minc Law team by calling us at (216) 373-7706, or by contacting us via Chat, email, or our online contact form.