Giving You Peace of Mind in a Digital World.
About Minc Law
We're Here to Help
Minc Law provides a full range of services to help businesses of all sizes and individuals from all walks of life control their online reputation and image. At the same time, our attorneys help clients identify and stop anonymous cyber attacks. Regardless of the size or scope of the assault, the damage to a company's finances and reputation may be catastrophic. Individuals face not only the financial burden from responding to one, but they also must deal with the negative personal consequences that impact their overall well-being and relationships.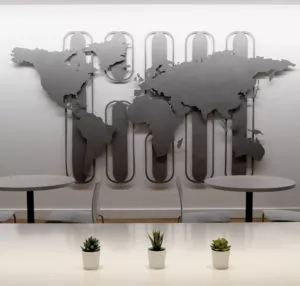 The Best on Your Side
Our nationally recognized attorneys draw on their specialized technical and business experience to provide unique and cost-effective solutions pertaining to Internet defamation, cyberbullying and online harassment, revenge porn and privacy, online investigations, content removal, expert testimony, online reputation management and repair, and litigation.
Minc Law firm is dedicated solely to Internet defamation matters, so our clients receive the most specialized and highly experienced representation from our team of attorneys and paralegals. Our primary goal is to put an end to these online situations as quickly as possible by removing and suppressing the damaging content, identifying the anonymous offenders, and obtaining compensation for damages and emotional distress.
Never Caught Off Guard
We actively stay up-to-date with the ever-changing trends, technologies and laws in order to provide the highest level of service. The experience we have gained from representing clients in hundreds of Internet defamation-related cases from around the world helps us to understand not just the legal nuances of each case, but also the private and intimate nature of our clients' distress. As such, we provide each client with both aggressive representation and respectful and compassionate counsel.
We Have Experience
Our experienced team of litigators has a high success rate in winning motions, appeals, and temporary, preliminary and permanent restraining orders. We have a proven success record in securing favorable verdicts in jury and bench trials. We also work closely with our network of reputation management companies to give clients the option of ongoing Internet monitoring and protection from future attacks.
Whether a business or an individual, each client's situation is unique. We work to resolve each case as quickly as possible, with a focus on sensitivity and compassion. Contact us for a free and confidential consultation with an intake specialist.
Why Choose Us?
We not only stop internet defamation, we help clients permanently remove defamatory and unwanted content from nearly every type of website on the Internet.
Expertise ● Experience ● Results
Cutting Edge of Content Removal Law
Watch Now
Exclusive Focus on Internet Defamation Law
Watch Now
Minc Law Testimonials
See What Our Clients Have To Say.
Attorney Dorrian Horsey handled a very sensitive, embarrassing case for me and she did so with kindness, grace, and without judgement. She was fiercely dedicated the whole year it took and did not waiver. She has changed and, in fact, saved my life. Any client or firm should feel honored to have her on their team. Dorrian deserves, a promotion, a raise, a company car, three weeks paid vacation, and a corner window office when we return to offices. Words cannot fully express how thankful I am to Attorney Horsey. Thank you, Dorrian!
I highly recommend the Minc Law firm. Not only were they knowledgeable, professional and timely in resolving my matter, but they were a pleasure to work with. Dan, Darcy and Melanie thank you for everything! My only regret was not engaging the firm earlier.
We were under pressure to resolve an unfavorable Yelp review. Our Minc team was empathetic, efficient and got the job done quickly. We now have a lifeline when an on-line review becomes problematic. Many thanks to our wonderful team!
They were very understanding. They did not judge me and they were very helpful. It gave me peace of mind to have someone who I could turn too in a stressful situation.
I was unfortunately a victim of an online sextortion scam. After a few weeks of torture, I found minc law online. I called them directly and scheduled a consultation meeting with attorney Daniel A Powell. Working with Daniel was smooth as he was very responsive and supportive as well. Daniel and the rest of the minc law team took my complaints seriously and understood my emotional state. They were very compassionate when talking with me and understood how to work with people. Daniel and his team dealt with my situation swiftly and resolved my problems within the week. I highly recommend minc law and Daniel to anyone who unfortunately got caught in a situation like mine.
Minc Law did an outstanding job on our case, particularly Daniel and his team. They guided us through the entire process of unveiling the individual who was defaming our business online, and then all the way through to getting a satisfactory settlement. They always returned calls and offered sound advice for whatever came up during our case. If I ever need these types of services again, I will definitely go to them first.
Darcy was fast, professional, and efficient and the results were exactly what was promised! I would highly recommend this law firm for an internet defamation action.
Thanks a lot for the help. Very professional team. Very punctual in their service. They were able to assist me in a very quick manner. I wouldn't hesitate to hire their services.
This is a very special law firm with a truly noble mission. It emerged because people, businesses, and organizations are being viciously hurt on the internet. It's the only firm of its kind and they are very effective.
We have litigated over 350 cases in 26 states and 5 countries.
We have removed 50,000+ pieces of defamatory and damaging online content.
Awards and settlement dollars obtained for clients.
The Origin Story of Minc Law: Learn Our Why.
Witness how adversity shaped a vision, turning one lawyer's dedication into the nation's premier firm for online defamation.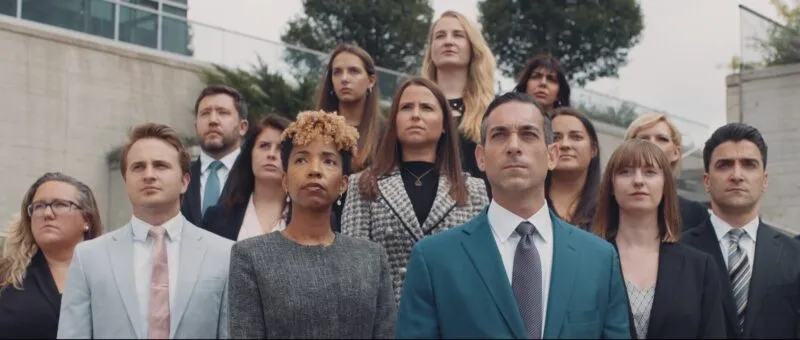 Watch Now
Our Mission
To Protect & Improve 15,000 Reputations by 2035.
Our Promise To You
We promise that you will receive quality services, delivered in a professional manner, with regular timely communications & updates.
Our Core Values
Our values guide our approach to everything we do, from our dedication to providing the highest possible level of client service to our focus on an inclusive and collaborative corporate culture.
Professionalism
We are reliable and consistent, always acting with proper etiquette, transparency, integrity, and ethics.
Results
We are deadly serious about getting results. We set high standards, take ownership of our goals and mission, and strive each day to make ourselves better.
Empathy & Compassion
We exercise patience, understanding, gratitude, and genuinely care about our colleagues and clients.
Loyalty
We are fiercely loyal to our clients, colleagues and mission. We work hard, get the job done right, and don't ever give up.
Meet The Team
We believe in providing client satisfaction and professionalism. Expect nothing short of our best. Learn more about our team and their backgrounds:
Get help right away.
Get in touch with us and one of our dedicated intake specialists will be in touch to help within 24-48 hours. Watch this video to learn more about what will happen when you submit this form.
Watch
<![endif]-->`; document.head.append(LtIE); var hubFormScript = document.createElement("script"); hubFormScript.id = "formScript"; hubFormScript.src = '//js.hsforms.net/forms/v2.js'; hubFormScript.addEventListener("load", function(event) { hsFormInit(); }); document.head.append(hubFormScript); observer.unobserve(entry.target); } }); }; let observer = new IntersectionObserver(callback, options); observer.observe(formObserver); } else { setTimeout( hbspt.forms.create({ portalId: "2522040", formId: "0ef08260-a836-484a-ba17-bea98f3bf067", target: "#form-block_c2c2bbde5eadee35aad88bfee229e1f8" }) , 3000); }