Daniel A. Powell
Managing Partner
Daniel is a seasoned litigator with a stellar track record of victories as both a trial attorney and an innovative online problem solver who has emerged as an established leader in the Internet Defamation field. Because he understands that each client and each issue is unique, Daniel takes great care and pride in developing and implementing an individually tailored plan of action for every one of his representative matters. Daniel's work is focused on achieving the one result for his clients which has defined his legal career – success.
Daniel fully appreciates that his clients, both businesses and individuals, are no different than him in that they work tirelessly to earn and maintain a respectable reputation in their communities. When their good names fall prey to and are tarnished by unfair and damaging Internet publications and other online attacks, Daniel combines his specialized knowledge and skills with the firm's unique insight and proven techniques to advocate on their behalf. His approach breaks free of antiquated legal processes and consistently provides a winning strategy for those faced with the new and complex legal issues and challenges created by the digital age.
Possessing a diverse background as a battle-tested litigator handling a wide variety of matters, Daniel focuses his practice exclusively on Internet-related cases. His professional resume includes representing clients in various state and federal courts at all levels of judicial proceedings, serving as lead counsel in jury trials, bench trials, arbitrations, mediations, administrative hearings and appellate proceedings. Daniel has proven success in obtaining proper and just compensation for his clients, such as his six- and seven-figure trial verdicts which have included extraordinary awards of punitive damages and attorney fees. He also has successfully argued for the issuance of temporary, preliminary and/or permanent injunctive relief for clients who require immediate remedy and/or whose damages could not be properly compensated solely through a monetary award.
As a member of the Minc Law team, Daniel is consistently successful removing news articles and various other web pages containing embarrassing, damaging and defamatory information about his clients, and causing the de-indexing of these web pages from Google and other Internet search engine search results. When necessary to pursue proper relief, he has 'unmasked' those individuals who have wrongfully assumed they could remain anonymous in carrying out their devious plans. Daniel has also negotiated non-disparagement agreements and other complex settlements, won court orders compelling the forensic examination of individual's computers and extraction of the metadata contained on the hard drives, and provided various forms of legal counsel to businesses and high-profile individuals who have been subjected to or threatened with malicious online attacks.
Outside of work, Daniel enjoys spending time with his wife and three children, watching and attending sporting events with friends, working on home improvement and other hands-on projects, and engaging in a variety of outdoor activities. He is an active board member of the Eastside Kickers, a non-profit community-based youth travel soccer club, and contributes volunteer time in various ways to youth sports in the Greater Cleveland area.
Daniel's Client Testimonials
See What Our Clients Have To Say.
Exceptional law firm…Daniel Powell and his team are amazing.
Sadly, I had two issues that required immediate and urgent attention. In both cases, not just Daniel, but a team he put together sprung into action to deal with my situations. It was so comforting to have experts in your corner in these extremely "trying" times. The Minc Team gave me peace of mind and confidence in dealing with very difficult situations!
Dan and his staff were so courteous and professional. Everything was explained so well. I really appreciate them returning my phone calls promptly.
There are not enough adjectives to express how wonderful working with Minc Law was. Our attorneys were Dan Powell, Caroline Ford, and Nathan Woodward. It was a long road to travel but with their professionalism and desire to help us with false and defamatory statements on social media, which shut our business down for awhile, we crossed the finish line. I cannot thank Dan Powell, Caroline Ford, and Nathan Woodward enough for helping us. Hopefully we will not need their assistance anymore but they will always have a special place in my heart and if we do we know who to turn to. God bless them all.
Dan Powell of Minc Law was incredibly helpful and reassuring in our session about our case! We felt in great hands with him and the Minc team in righting a serious wrong our family endured. Go Minc!
Dealing with this Law firm was a pleasure. The staff is extremely efficient and friendly. Dan Powell, the lawyer I dealt with, is very knowledgeable in Defamation cases. His answers to my questions were direct and precise and his instructions were clear. If you are defamed online, like my company was, this is the place to come. Highly recommend.
I hired Daniel Powell at Minc to do a takedown of a very defamatory article about my client. Daniel got it done quickly and efficiently, and the client was extremely pleased. I will use them again.
Professional reaches a new level. They reversed an issue that was potentially very dangerous to my career. It was untrue, and they moved swiftly and efficiently to remove the libelous slander a disgruntled employee posted about me. The story was so ridiculous and scandalous, I'm almost feeling that maybe my life is simply too boring! But, joking aside, they were fabulous, and did all they promised.
Minc Law and Dan Powell worked closely with us to get defamatory material removed from social media sites. We would not have been able to get this accomplished without them. They are true professionals, and have the resources and skills to guide clients through the process to a successful resolution.
I was unfortunately a victim of an online sextortion scam. After a few weeks of torture, I found Minc Law online. I called them directly and scheduled a consultation meeting with attorney Daniel A Powell. Working with Daniel was smooth as he was very responsive and supportive as well. Daniel and the rest of the Minc Law team took my complaints seriously and understood my emotional state. They were very compassionate when talking with me and understood how to work with people. Daniel and his team dealt with my situation swiftly and resolved my problems within the week. I highly recommend Minc Law and Daniel to anyone who unfortunately got caught in a situation like mine.
Hello. I just want to say thank you for your quick response in removing the derogatory information. It is true appreciated. Your customer service is amzing and felt non-judgmental.
I was extremely happy with the Minc law firm. They were courteous and efficient. I had a false claim that was online and they had it removed in less than one week. I appreciated their Professionalism and results.
Used this law firm to assist a friend in a tough situation. Information was removed from the site and references to it scrubbed from search engines in a very short time frame. Communication with this office was excellent – the paralegal and administrative team members are top notch. Trust this law firm when you need online reputation assistance
I cannot believe what this firm was able to accomplish. I had a situation that the media took to the next level and they were able to handle it without recourse. They were professional, caring and more importantly efficient and effective. I simply cannot believe what they were able to do for my life and career.
I highly recommend the Minc Law firm. Not only were they knowledgeable, professional and timely in resolving my matter, but they were a pleasure to work with. Dan, Darcy and Melanie thank you for everything! My only regret was not engaging the firm earlier.
Bar Admissions
Education
Greensboro College (B.A)
Major: History and Political Science
Academic All-Conference
Dean's list
Pi Sigma Alpha – The National Political Science Honor Society
Phi Alpha Theta – The National History Honor Society
Cleveland-Marshall College of Law (J.D.)
National Scholar Award
Outstanding Student Award
Moot Court Board of Governors
Dean's List
Civic Involvement
Representative Matters
Obtained a seven-figure judgment in favor of individual clients, including full compensatory damages, punitive damages, and attorney fees, against Fortune 1000 company defendant found liable for actual malice. Judgment awarded following a complex ten-day jury trial involving dozens of witnesses and thousands of pages of evidence.
Attained a six-figure award of compensatory damages, punitive damages, and attorney fees for a non-profit organization against an individual CEO upon a finding of actual malice at the culmination of fiercely contested eight-day jury trial.
Awarded a six-figure judgment at conclusion of vigorously argued five-day jury trial against defendant company and its president and in favor of individual client business owners who had been damaged both professionally and personally by the defendants' tortious conduct.
Achieved favorable and significant monetary settlement for Lasik surgeon defamed by multiple fake online reviews discovered to be published by a former patient with whom there had been a billing dispute. Successfully unmasked the former patient as the culprit, caused removal of the reviews, gained court approval to seek punitive damages, and withstood a vigorous defense of claims, including a hotly contested motion for summary judgment premised on First Amendment free speech principles and privileges which the defendant unsuccessfully argued insulated him from any liability for his actions.
Unmasked anonymous author and secured six-figure settlement in favor of medical professional and against named defendants in a lawsuit filed in response to false and fake reviews on various online review websites, including Google, Yelp, Healthgrades, and Vitals.
Monetary settlement, non-disparagement agreement, and letter of apology obtained as outcome in favor of a professional client in federal court case involving claims for online defamation, conspiracy and civil harassment.
Obtained a not guilty verdict at end of lengthy, month-long criminal trial, resulting in complete acquittal of a high-profile client facing false criminal charges that had been the subject of significant media attention.
Successfully argued for complete dismissal of felony charges filed against a high-profile client in a criminal matter that had been covered closely by the media.
Obtained a high six-figure settlement in favor of an individual client who had suffered life altering injuries caused by the reckless conduct of defendant.
Negotiated a high six-figure settlement in a federal court case involving allegations of false statements after successfully arguing in the U.S. Sixth Circuit Court of Appeals for reversal of judgment dismissing claims brought on behalf of an individual client.
Obtained an attorney fee award and judgment dismissing claims in favor of a public figure client in federal court case involving causes of actions for civil conspiracy, defamation, and various statutory violations, and successfully argued to have judgment affirmed and upheld at U.S. Sixth Circuit Court of Appeals.
Compensatory damages award obtained at trial court level and upheld in the Ohio Supreme Court in favor of a public figure client who had been terminated from his position due to false allegations of professional misconduct.
Successfully argued for the issuance of temporary restraining orders and preliminary injunctions in favor of various clients and against the City of Cleveland and its executive officers, thereby preserving clients' rights to seven-figure damages for violation of constitutional and statutory duties.
Obtained full reinstatement of employment and backpay awards in various matters for several individual clients who had been wrongfully terminated or suspended from their positions of employment.
Through both court order and settlement, successfully removed over 100 false and/or fake business reviews, blogs postings, news articles, social media content, and other various web pages from the Internet.
Achieved the removal of negative online news articles from media publications of all kinds, including some of the largest print and online publications in the U.S.
Successfully unmasked anonymous authors of fake reviews and other online publications through forensic server analysis, data tracking, reverse engineering, and other investigative tactics.
Assisted various international clients with the removal of unwanted web pages hosted in the U.S.
Unmasked anonymous author and obtained six-figure judgment in favor of medical professional and against ex-employee for the publication of false online reviews on Indeed, Google, and Yelp.
Effectively argued in favor of the constitutionality of a new state statute which had been challenged by various municipal corporations, including but not limited to the cities of Cleveland, Cincinnati, Dayton and Youngstown.
Obtained $1.2 million judgment and injunctive relief against defendant who had published defamatory and highly statements about professional clients on RipOffReport.com. The judgment caused the de-indexing of the publications from Google and the other major search engines.
Unmasked identity of business competitor who had created and utilized fake social media accounts to defame clients and deceptively disparage the products and services offered. The competitor deleted the social media accounts and ended a 3 year campaign of online defamation and deceptive trade practices.
Prosecuted lawsuit leading to the successful removal of dozens of web pages containing clandestine video of client involved in a sexual act.
Effectuated the removal of nude photographs of a former Playboy model which had been pirated by various domestic and foreign websites.
Awards
Lorman Education Services: Lorman Distinguished Faculty Member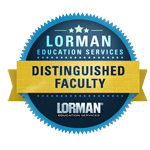 Presentations
Lorman Education Services – Live Webinar, Presenter. How to Remove Defamation and Other Damaging Content from the Internet. January 28, 2022
Publications & PR
Can You Sue Nicki Minaj Stans For Harassment? VICE, September 30, 2022
Cardi B May Have Ended Gossip Pages As We Know Them, VICE, February 2022
StopAntiSemitism: Twitter Policy Change Stymying, Cleveland Jewish News, December 2021
Attorneys Warn About Scammers Using Social Media, Cleveland Jewish News, November 2021
How the debate over holding internet platforms accountable is changing under Biden, Los Angeles Times, March 2021
Snapchat's teenage users are getting sextorted. Former employees say the company has been too slow to help. Business Insider, February 2021
Can a company accused of 'killing' people sue for defamation? Bar is high, even then, attorneys say, Cook County Record, August 2019
Rally defamation suit targets fake news and those who shared it, The Daily Progress, July 2019
The Government Wants to Help You Copyright Your Nudes, Mel Magazine, July 2019
Minc Law Publications
Get help right away.
Get in touch with us and one of our dedicated intake specialists will be in touch to help within 24-48 hours. Watch this video to learn more about what will happen when you submit this form.
Watch
<![endif]-->`; document.head.append(LtIE); var hubFormScript = document.createElement("script"); hubFormScript.id = "formScript"; hubFormScript.src = '//js.hsforms.net/forms/v2.js'; hubFormScript.addEventListener("load", function(event) { hsFormInit(); }); document.head.append(hubFormScript); observer.unobserve(entry.target); } }); }; let observer = new IntersectionObserver(callback, options); observer.observe(formObserver); } else { setTimeout( hbspt.forms.create({ portalId: "2522040", formId: "0ef08260-a836-484a-ba17-bea98f3bf067", target: "#form-block_357230fdc9800b288fe654392bbbfd65" }) , 3000); }