Online Investigation Services
Watch Here
Need Help with Online Investigation Services?
Are you being anonymously attacked, defamed, harassed, or extorted online and want to:
Identify the perpetrator behind it, AND
Put an end to the online abuse for good?
Anonymous online attacks and invasions of privacy can have devastating effects on your personal and professional life. It can cause financial damage and ruin, strained or severed relationships with friends and loved ones, and even physical symptoms such as depression, anxiety, and stress.
For years, anonymous individuals have maliciously targeted, harassed, and abused innocent people online thinking they could hide behind their veil of anonymity without facing consequences for their actions. This is no longer the case.
It's time to put an end to the online abuse and hold perpetrators liable for their actions.
How We Approach Online Investigation Services
Our practice is dedicated to uncovering the identities of anonymous online perpetrators and holding them liable for their actions.
We leverage sophisticated investigative technology, coupled with legal techniques, to identify anonymous and unidentifiable internet perpetrators.
We employ deep web advanced search tools, such as WHOIS and DNS lookups; metadata tracing and analysis; email and social media IP traps; website forensics; and private investigator services, as well as "John Doe" lawsuits and subpoenas, to unmask anonymous perpetrators.
In cases where we have multiple data points to work with on an anonymous online individual, the information is relatively "fresh" (and not too outdated), and the perpetrator is not a high-level hacker, we can generally identify anonymous individuals 9 times out of 10.
After successfully identifying and locating anonymous perpetrators, we then leverage an arsenal of cost-effective legal tactics, tools, and strategies to obtain court orders to put an end to the online abuse, remove damaging online content, prevent future defamatory, harassing, bullying, and extortionate attacks, and obtain monetary compensation and relief for clients.
What Can We Help You With?
We provide online investigation services in the following categories.
Online Harassment
Swiftly and effectively identify online harassers, blackmailers, and abusers, ensure they cease their unlawful behavior, and hold them accountable for their actions.
Revenge Porn
Identify who released or posted your intimate photographs, videos, or other media online, remove the damaging content for good, and hold them liable for their actions.
Anonymous Internet Defamation
Identify anonymous defamers online, remove defamatory and damaging content, and file defamation lawsuits against perpetrators to recover damages and hold them accountable.
John Doe Lawsuits
John Doe lawsuits enable us to unmask anonymous persons by initiating litigation against "John Doe" defendants, conducting discovery and issuing subpoenas to websites/platforms to obtain personal information about them, and then holding them liable for their actions post-identification.
Extortion & Sextortion
Leverage investigative and technical tools to identify online extortionists, put an end to extortionate attacks, and bring them to justice.
Why Choose Us?
We are dedicated to helping individuals identify anonymous perpetrators behind devastating online attacks, permanently putting an end to online attacks, holding anonymous attackers liable for their actions, and removing damaging content associated with those attacks.
Expertise ● Experience ● Results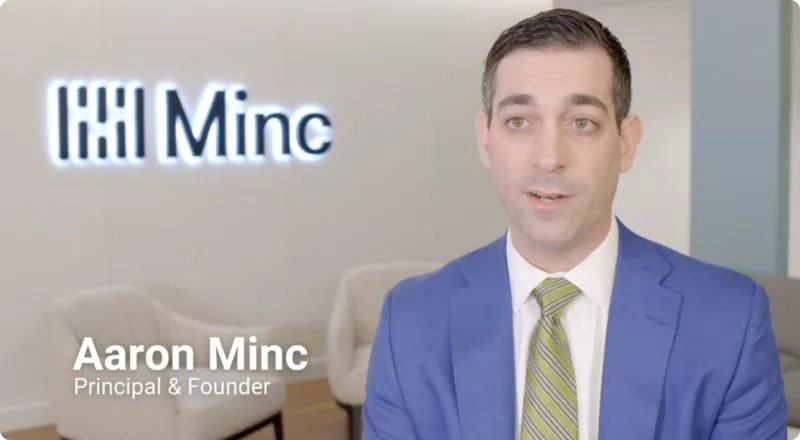 About Minc Law
Watch Now
We have litigated over 350 cases in 26 states and 5 countries.
We have removed 50,000+ pieces of defamatory and damaging online content.
Awards and settlement dollars obtained for clients.
Testimonials
See What Our Clients Have To Say.
Dan Powell and Dorrian Horsey worked together seamlessly to restore my reputation after I was wrongly accused of professional misconduct in several, malicious online postings by a reckless and misguided activist group. They secured a public retraction and apology from the group, and Dan used his Internet expertise to identify and hold accountable the individual who impersonated me in a series of fabricated emails that contributed to this scam. Dorrian's knowledge of the North Carolina court system proved invaluable in reaching a successful settlement that included financial compensation from my impersonator. I don't believe there is another law firm in the country that could have achieved these results. I strongly recommend Dan and Dorrian to anyone else facing a similar situation.
Our family was the subject of an Internet slander campaign. The content posted by the perpetrator was horrific and he used the cloak of the "deep web" and other tools to hide his identity. He even hacked into our computer and social media accounts. The amount of content was extensive and we didn't know who could possibly perform such heinous acts or if we would ever identify him/them. Enter Aaron Minc. We found Mr Minc through an Internet search and are so glad we did! Mr Minc is a tenacious advocate for his clients. He took on our cause as his. He and his team were not only able to eliminate the slanderous content from the Internet but were more importantly able to identify the perpetrator and bring him to justice. I would not hesitate to hire Mr Minc again!
I am a Central American who actually lives in Central America. Aaron and all the team managed my case in court concerning a false and defamatory publication that was made in Central America. As a result of the court process, Aaron and his team could accurately detect who made the publication and deleted the false and defamatory publication. I am very pleased, satisfied and surely recommend Aaron Minc and his magnificent team. THANK YOU VERY MUCH!! I REALLY APPRECIATE YOUR EXCELLENT JOB!! =)=)
Great organization. Assisted me greatly in my time of need.
Minc law set the bar for professionalism throughout my experience with them. They responded within minutes for the majority of my requests or concerns. I highly recommend them for their services and appreciate how they made the experience very personal and attentive.