Internet Content Removal
"All the damaging content removed in less than a week."
Nm, 2019
Watch Here
Need Help with Internet Content Removal?
Damaging online posts, comments, images, videos, and other content can have devastating effects on your life. It can cause financial damage and ruin, strained or severed relationships with friends and loved ones, and even physical symptoms such as depression, anxiety, and stress.
We understand just how stressful and overwhelming unwanted and damaging internet content and attacks can be.
For years it has been widely believed that individuals have little if any options when victimized by unwanted and damaging content on the internet. This is no longer the case.
At Minc Law, we can remove almost anything and everything from the internet. We can even guarantee content removals from specific types of websites such as shaming, cheater, gossip, and other smear websites.
Let's take control of your online presence and narrative together.
How We Approach Internet Content Removal
With a practice dedicated to internet content removal, the team at Minc Law has the right tools and tactics to help you remove all types of negative online content.
We offer both litigation and non-litigation services to remove content from the internet, depending on the type of content at hand.
Our content removal services eliminate and remove damaging content as quickly and efficiently as possible, without drawing unwanted attention to it or worsening the situation.
We pride ourselves on transparent, ethical, cost-effective, and swift permanent removals of damaging internet content, and do not take half measures or employ temporary fixes which cause more problems in the long-term.
Our experienced attorneys draw on their specialized technical and business expertise to provide unique and cost-effective solutions to remove unwanted and damaging internet content by:
Working closely with website administrators, news editors, third-party arbitration firms, and online content managers;
Flagging and reporting unlawful content for Terms of Service violations;
Filing internet defamation lawsuits to secure court ordered internet content removals;
Sending demand-letters to perpetrating parties and websites;
De-indexing unwanted and damaging content from internet search results.
What Can We Help You With?
While our content removal services are not limited to specific websites, we have extensive experience removing content from the following types of websites.
Social Media Websites
Remove yourself and defamatory content from popular social media websites such as Facebook, Instagram, Twitter, LinkedIn, and more.
Gossip & Shaming Websites
Remove damaging content from online gossip, cheater, and shaming websites such as TheDirty, ShesAHomewrecker, and PredatorAlerts.
News Articles & Online Media Publications
Remove outdated and defamatory news articles, embarrassing court case records and items from police news blotters, and other damaging content from online news and media publications.
Mugshots & Criminal Records
Seal and expunge both public criminal and civil records from court websites, de-index it from internet search results, and work with popular mugshot and court records websites to remove embarrassing and outdated information.
Blogs & Discussion Forums
Remove malicious and damaging content, comments, images, and other media from popular blogs, personal websites, and discussion forums.
Images & Videos
Remove unwanted, damaging, and copyrighted images, videos, and media from popular image and video hosting websites, pornography websites, and internet search results.
Why Choose Us?
We not only stop the spread of damaging and unwanted internet content, we help clients permanently remove damaging and unwanted content from nearly every type of website, platform, and forum on the internet.
Expertise ● Experience ● Results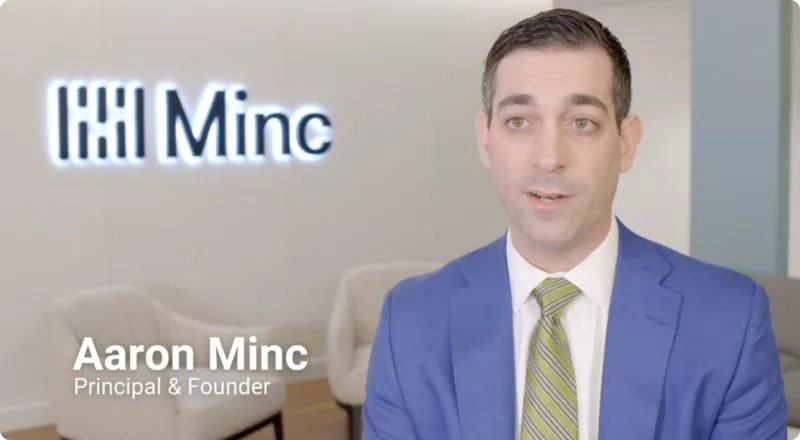 We have litigated over 350 cases in 26 states and 5 countries.
We have removed 50,000+ pieces of defamatory and damaging online content.
Awards and settlement dollars obtained for clients.
Testimonials
See What Our Internet Defamation Clients Have to Say.
Melanie was absolutely fantastic. Six years ago, someone wrote something terrible about me online and it followed me wherever I went! Jobs, relationships, etc. I finally got in touch with Minc, and Melanie was so courteous, professional, and diligent about getting the post removed. Thank God for Minc Law because I'm getting married next year, and I finally feel comfortable using my full name on my wedding announcements! Thank you, Minc!!!
Wonderful law firm, hired another company I found online and they were terrible results were worse than when started. But found minc law and results within days. Results where everything was removed in less than 2 weeks. The cost is well worth it. I would hire them again but hope I never have to.
Content was removed in under 5 days. Honestly I was prepared to get my money back as some of these websites state it is impossible to move the data. However, I was happy to get the information removed. A little expensive but money well spent for peace of mind…
This service was amazing. Melanie was excellent and answered all questions and was very quick with responses and letting me know when the case was done. They were able to remove comments on a negative site that I requested as well as remove a complete post from another site. I am very pleased with the service I received.
Completely amazed by how fast the post was removed from the search engines, and by the professionalism of everyone involved in the task. Thank you