Internet Defamation Attorney Services
"After dealing with multiple false statements posted about me online, I am finally able to relax."
T. W., Mar 7, 2019

Watch Here
Need Help with Internet Defamation?
Are you the target of defamatory online posts and content, fake and malicious shaming reports, social media defamation, fabricated cheater accusations, or other false allegations, and you want to:
File an internet defamation lawsuit to hold perpetrators liable for their actions;
Remove defamatory and damaging internet content;
Identify anonymous perpetrators; and
Put an end to online attacks and abuse for good?
Defamatory attacks, posts, and content on the internet can have devastating effects on your life.
At Minc Law, we understand how stressful these attacks can be and are well aware of the problems they can cause, including: severe financial damage and ruin, compromised professional opportunities, strained or severed relationships with friends and loved ones, and even physical symptoms such as depression, anxiety, and stress.
For years it has been widely believed that individuals have little (if any) options when victimized by defamatory and damaging content on the internet.
This is no longer the case. Minc Law is here to help.
How We Approach Internet Defamation Services
With a practice dedicated solely to internet defamation, the team at Minc Law can help you swiftly remove internet defamation, combat malicious internet attacks, and hold perpetrators liable for their actions.
First and foremost, our goal is to get the defamatory and damaging content removed.
Our internet defamation services eliminate and remove defamatory internet content as quickly and efficiently as possible, without drawing unwanted attention to it or worsening the situation. We can also file an internet defamation lawsuit, and leverage our arsenal of investigative tools and tactics to identify anonymous online perpetrators and hold them liable for their actions.
We pride ourselves on transparent, ethical, cost-effective internet defamation services, and do not take half measures or employ temporary fixes which cause more problems in the long-term.
As the nation's #1 Internet Defamation Law Firm, our experience helps us to understand not just the legal nuances of each case, but also the private and personal nature of your distress.
As such, we will provide you with both aggressive representation and respectful and compassionate counsel.
What Can We Help You With?
We have extensive experience helping victims of internet defamation with the following services.
Defamation Lawsuits
We file internet defamation lawsuits to secure court ordered content removals, hold perpetrators liable for their actions, put an end to related internet attacks, and recover monetary damages.
Social Media Defamation
Remove defamatory content and malicious posts about you from popular social media and professional networking websites such as Facebook, Instagram, Twitter, TikTok, LinkedIn, and more.
Content Removal
We can remove almost anything and everything from the internet, including defamatory content and false allegations, images and videos, false and outdated news articles, mugshots and criminal records, and more.
Gossip & Shaming Websites
We are able to guarantee the removal of content for many online gossip and shaming websites, including TheDirty, ShesAHomewrecker, and PredatorAlerts.
Online Investigations
We leverage sophisticated investigative technology, coupled with legal techniques, to identify anonymous and unidentifiable internet perpetrators.
Why Choose Us?
We not only stop internet defamation, we help clients permanently remove defamatory and unwanted content from nearly every type of website on the Internet.
Expertise ● Experience ● Results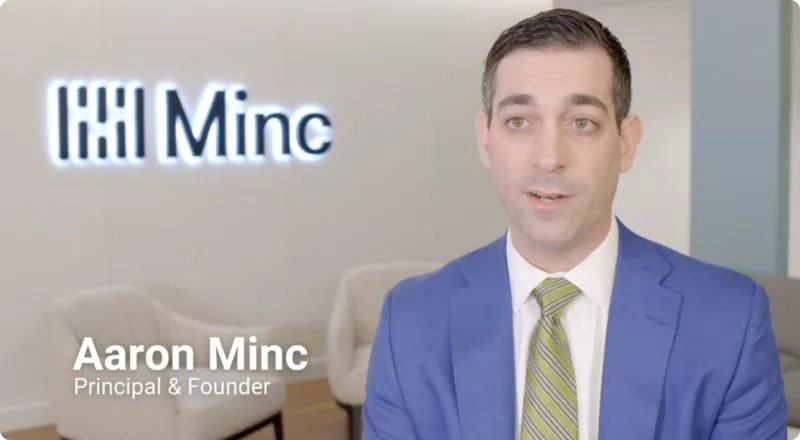 We have litigated over 350 cases in 26 states and 5 countries.
We have removed 50,000+ pieces of defamatory and damaging online content.
Awards and settlement dollars obtained for clients.
Testimonials
See What Our Internet Defamation Clients Have to Say.
Attorney Nadeen Hayden did a great job in dealing with an individual that was extorting/blackmailing me. From the initial onboarding and early actions taken, to handling a couple of curveballs encountered along the way, she addressed the matter with both timeliness and professionalism resulting in the individual ceasing the activity and not releasing any potentially embarrassing or damaging information.
Good morning My family recently needed legal council dealing w a defamation incident. Ms. Arko was/is our attorney. She has been excellent. Her advice and handling of the situation helped us navigate this tough time in our lives and gave us great comfort. We are extremely satisfied w her council and are grateful for the work she did.
I am extremely thankful to have found Minc. Before working with them, I had been dealing with various companies over the years but never had good results or a good experience. I don't know how they did it, but the folks at Minc were able to completely remove multiple negative posts that were false. It was simply incredible. After all of my interactions, I can say that the folks at Minc are truly exceptional and know (better than anyone else I have worked with before) what they are doing. My only regret is that I did not find them sooner.
Alexandra is one of the best attorneys I've ever had and I typically only hire partners with decades of experience. I consulted with about a dozen attorneys that refused to take on this case deeming it impossible. Not only did Alexandra take this on head first, but she delivered the results I wanted, and at lightning speed! She's truly an ace to have in your pocket when it comes to this new confusing area of internet law, and will without a doubt be one of the best in the field quickly. Thanks to her, I have my name back, and can now move forward with my life without this heavy burden following me around.
Minc was responsive and professional while walking me thru the process of removing online slander that was completely false. I consulted with several other law firms and none of them mentioned results, only options and I felt trapped. I would strongly recommend that initial call to Victorya or others at Minc, they specialize in this and are the real deal.