Internet Defamation Attorney Services
"I have peace of mind for the first time in 3.5 years. Andrew Stebbins and Dorrian Horsey worked quickly to resolve a situation where I was being slandered online. They were fast, responsive, and handled a delicate case with professionalism and integrity. Highly recommended."
Anonymous, September 7, 2021

Watch
Need Help with Internet Defamation?
Are you the target of defamatory online posts and content, fake and malicious shaming reports, social media defamation, fabricated cheater accusations, or other false allegations, and you want to:
File an internet defamation lawsuit to hold perpetrators liable for their actions;
Remove defamatory and damaging internet content;
Identify anonymous perpetrators; and
Put an end to online attacks and abuse for good?
Defamatory attacks, posts, and content on the internet can have devastating effects on your life.
At Minc Law, we understand how stressful these attacks can be and are well aware of the problems they can cause, including: severe financial damage and ruin, compromised professional opportunities, strained or severed relationships with friends and loved ones, and even physical symptoms such as depression, anxiety, and stress.
For years it has been widely believed that individuals have little (if any) options when victimized by defamatory and damaging content on the internet.
This is no longer the case. Minc Law is here to help.
How We Approach Internet Defamation Services
With a practice dedicated solely to internet defamation, the team at Minc Law can help you swiftly remove internet defamation, combat malicious internet attacks, and hold perpetrators liable for their actions.
First and foremost, our goal is to get the defamatory and damaging content removed.
Our internet defamation services eliminate and remove defamatory internet content as quickly and efficiently as possible, without drawing unwanted attention to it or worsening the situation. We can also file an internet defamation lawsuit, and leverage our arsenal of investigative tools and tactics to identify anonymous online perpetrators and hold them liable for their actions.
We pride ourselves on transparent, ethical, cost-effective internet defamation services, and do not take half measures or employ temporary fixes which cause more problems in the long-term.
As the nation's #1 Internet Defamation Law Firm, our experience helps us to understand not just the legal nuances of each case, but also the private and personal nature of your distress.
As such, we will provide you with both aggressive representation and respectful and compassionate counsel.
What Can We Help You With?
We have extensive experience helping victims of internet defamation with the following services.
Defamation Lawsuits
We file internet defamation lawsuits to secure court ordered content removals, hold perpetrators liable for their actions, put an end to related internet attacks, and recover monetary damages.
Social Media Defamation
Remove defamatory content and malicious posts about you from popular social media and professional networking websites such as Facebook, Instagram, Twitter, TikTok, LinkedIn, and more.
Content Removal
We can remove almost anything and everything from the internet, including defamatory content and false allegations, images and videos, false and outdated news articles, mugshots and criminal records, and more.
Gossip & Shaming Websites
We are able to guarantee the removal of content for many online gossip and shaming websites, including TheDirty, ShesAHomewrecker, and PredatorAlerts.
Online Investigations
We leverage sophisticated investigative technology, coupled with legal techniques, to identify anonymous and unidentifiable internet perpetrators.
Why Choose Us?
We not only stop internet defamation, we help clients permanently remove defamatory and unwanted content from nearly every type of website on the Internet.
Expertise ● Experience ● Results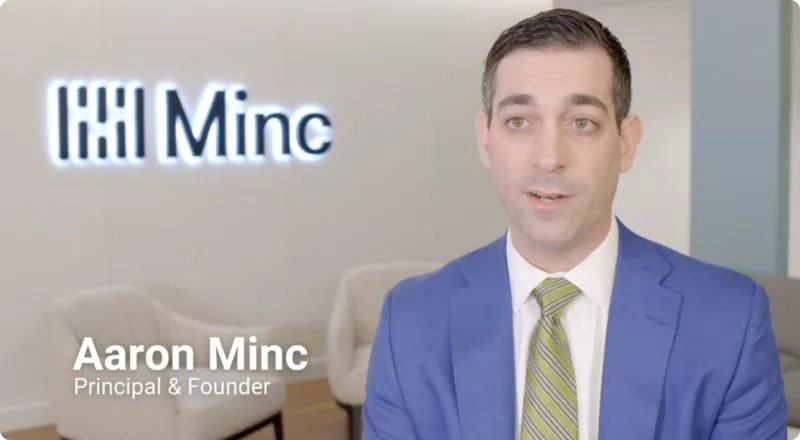 We have litigated over 350 cases in 26 states and 5 countries.
We have removed 50,000+ pieces of defamatory and damaging online content.
Awards and settlement dollars obtained for clients.
Testimonials
See What Our Internet Defamation Clients Have to Say.
I have peace of mind for the first time in 3.5 years. Andrew Stebbins and Dorrian Horsey worked quickly to resolve a situation where I was being slandered online. They were fast, responsive, and handled a delicate case with professionalism and integrity. Highly recommended.
I would highly recommend Minc Law. Darcy was very Professional and helpful in my initial conversation and very quickly got me in contact with my new Attorney Andrew Stebbins. I was being extorted and blackmailed online over inappropriate images wrongfully obtained of me. My first mistake was paying them their initial demands in hopes they'd go away. They didn't their demands just kept getting larger. DON'T PAY Contact Minc Law. Andrew was very Professional and a pleasure to work with. He electronically sent the perpetrator a letter of cease and desist and the threats stopped immediately. Again highly recommended!
As is often the case, only the courts can remedy obscene behavior from sociopaths. Rather than spend money on public image consultants, I would highly recommend Daniel and his team for a more effective solution through the judicial system.
Minc Law were very efficient an helpful within their services. Our team are based in the UAE and the process was streamline. Highly recommend.
I'd highly recommend this firm. They are professional and diligent, as well as understanding and comforting. Dan is a class act, exactly they type of person you want in your corner.
I had a positive, results drive experience with Kaelynn Vargo and Dorrian Horsey. From my initial contact with Kaelynn through working with Dorrian on my internet matter, both demonstrated enthusiasm, energy, and a sense of purpose in assisting me in resolving my issue. I was impressed with their prompt response time and informative status updates. Both were professional, approachable, organized, and respectful. I would highly recommend them to anyone seeking premium services.
I recently had the pleasure of bringing Andrew Stebbins and his firm into a case as my co-counsel representing a client pursuing a defamation claim. Andrew was very effective in bringing the matter to a prompt resolution that fully achieved the client's objectives. I would welcome the chance to work with Andrew and his firm again if the occasion arises.