Online Investigation Services for Businesses
Watch Here
Need Help with Online Investigation Services?
Is your business being anonymously attacked, defamed, harassed, or extorted online and you want to:
Identify the perpetrator behind it, AND
Put an end to the online abuse for good.
Anonymous online attacks and invasions of privacy can have devastating effects on your business. Online attacks can cause a decline in customers and clients, negative publicity and severance of professional partnerships, and even having to close your business's doors for good.
For years, anonymous individuals have maliciously targeted, harassed, and defamed businesses online thinking they could hide behind their veil of anonymity without facing consequences for their actions. This is no longer the case.
It's time to put an end to the online abuse and hold perpetrators liable for their actions.
How We Approach Online Investigations
We leverage sophisticated investigative technology, coupled with legal techniques, to identify anonymous and unidentifiable internet perpetrators.
We employ deep web advanced search tools, such as WHOIS and DNS lookups; metadata tracing and analysis; email and social media IP traps; website forensics; and private investigator services, as well as "John Doe" lawsuits and subpoenas, to unmask anonymous perpetrators.
In cases where we have multiple data points to work with on an anonymous online individual, the information is relatively "fresh" (and not too outdated), and the perpetrator is not a high-level hacker, we can generally identify anonymous individuals 9 times out of 10.
After successfully identifying and locating anonymous perpetrators, we then leverage an arsenal of cost-effective legal tactics, tools, and strategies to obtain court orders to put an end to the online abuse, remove damaging online content, prevent future defamatory, harassing, and extortionate attacks, and obtain monetary compensation and relief for businesses.
What Can We Help You With?
We provide online investigation services for the following categories.
Anonymous Internet Defamation
Identify anonymous defamers online, remove defamatory content and fake consumer reviews, and file defamation lawsuits against perpetrators to recover damages and hold them accountable.
Anonymous Consumer Reviews
Identify perpetrators behind fake consumer reviews, flag and report reviews, and remove the damaging and fake business reviews, posts, and complaints.
Anonymous Complaints
Leverage our arsenal of investigative tools and tactics to identify perpetrators behind fake online complaints, hold them liable for their actions, and remove the fake complaints in question.
Online Harassment
Swiftly and effectively identify online harassers, blackmailers, and abusers, ensure they cease their unlawful behavior, and hold them accountable for their actions.
Extortion
Utilize investigative and technical tools to identify online extortionists, put an end to extortionate attacks, and bring them to justice.
John Doe Lawsuits
John Doe lawsuits enable us to unmask anonymous persons by initiating litigation against "John Doe" defendants, conducting discovery and issuing subpoenas to websites/platforms to obtain personal information about them, and then holding them liable for their actions post-identification.
Why Choose Us?
We are dedicated to helping businesses identify anonymous perpetrators behind devastating online attacks, permanently putting an end to online attacks, holding anonymous attackers liable for their actions, and removing damaging content associated with those attacks.
Expertise ● Experience ● Results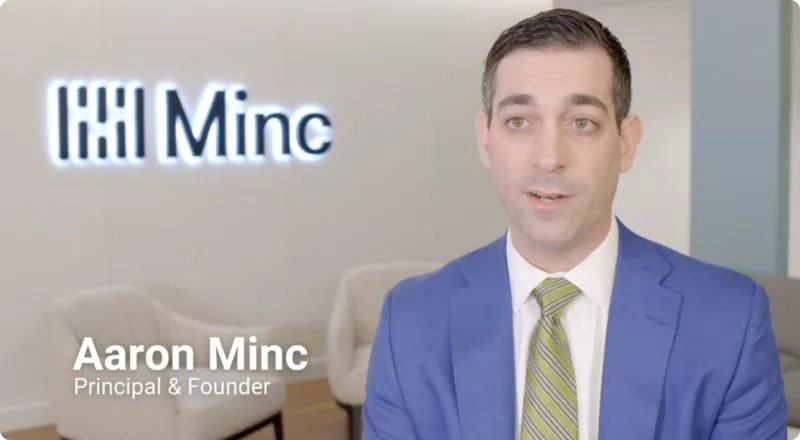 About Minc Law
Watch Now
We have litigated over 350 cases in 26 states and 5 countries.
We have removed 50,000+ pieces of defamatory and damaging online content.
Awards and settlement dollars obtained for clients.
Testimonials
See What Our Clients Have To Say.
Dan Powell and Dorrian Horsey worked together seamlessly to restore my reputation after I was wrongly accused of professional misconduct in several, malicious online postings by a reckless and misguided activist group. They secured a public retraction and apology from the group, and Dan used his Internet expertise to identify and hold accountable the individual who impersonated me in a series of fabricated emails that contributed to this scam. Dorrian's knowledge of the North Carolina court system proved invaluable in reaching a successful settlement that included financial compensation from my impersonator. I don't believe there is another law firm in the country that could have achieved these results. I strongly recommend Dan and Dorrian to anyone else facing a similar situation. -Taft Wireback
They were very understanding. They did not judge me and they were very helpful. It gave me peace of mind to have someone who I could turn too in a stressful situation.
This is a very special law firm with a truly noble mission. It emerged because people, businesses, and organizations are being viciously hurt on the internet. It's the only firm of its kind and they are very effective.