Business Services: Expert Witness Testimony
"Highly focused, highly effective."
Anonymous, Mar 23, 2017
Watch Here
Need Help with Expert Witness Services?
Is your business the target of an internet-related attack (defamation, extortion, harassment) and you are in the midst of, or contemplating, litigation and need expert help:
Producing comprehensive financial damage models to maximize and prove your business's claim for damages;
Proving attorney malpractice due to the inappropriate handling of your online defamation or harassment case;
Analyzing, reviewing, and testifying as to the investigative practices used and forensic data obtained to identify anonymous perpetrators.
Minc Law not only represents internet defamation clients, but we also provide first-class expert witness services across the country for businesses that require assistance in their lawsuit proving financial damages caused by online attacks and legal malpractice by attorneys that breached their duty of care, and providing high level technical analysis of forensic data and investigative practices.
Let's take control of your business's online reviews, profiles, and presence together.
How We Approach Expert Witness Services
A highly qualified, objective, and knowledgeable expert witness's services could be the difference between securing a favorable verdict or damage award in your legal case and an unfavorable one.
Our attorneys understand the countless factors that influence financial damage assessments and evidence pointing to legal malpractice in internet defamation and online harassment cases. This is especially important when it comes to maximizing your business's claims for damages and proving an attorney you relied on breached their legal duties.
Because of our depth of experience in combating thousands of internet-related attacks, we understand the complex navigation involved in handling your business's internet-related matter and apply this mindset to our approach and delivery as expert witnesses.
What Can We Help You With?
We provide expert witness services for the following categories.
Damages Calculation & Reporting
Approximate and recommend specific types of damages in internet defamation and online harassment related cases, as well as, quantify financial damages, and costs to repair those damages.
Standard of Care in Legal Malpractice
Testify whether an attorney or legal professional breached their standard of care owed to you and your business by failing to: file your business's legal claim within the appropriate statute of limitations, adequately prove financial damages at trial, or prove a specific element of your claim.
Financial Damage Modeling
Work with financial experts and clients to produce comprehensive financial damage models, prove reputational harm via analysis of drops in key business metrics (search traffic, profile ratings, SERP rankings), and evaluate expenses incurred by your business to mitigate damages caused by internet attacks.
Investigation Services
Provide high level technical analysis of subpoena results, IP addresses, and other technical evidence in online investigation cases and attest to whether the evidence in question traces back to the correct person, competing business, or collective of perpetrators.
Why Choose Us?
We provide first-class expert witness testimony to businesses in need of proving and maximizing financial damages caused by online attacks, proving legal malpractice in internet defamation and online harassment cases, and analyzing and verifying forensic data.
Expertise ● Experience ● Results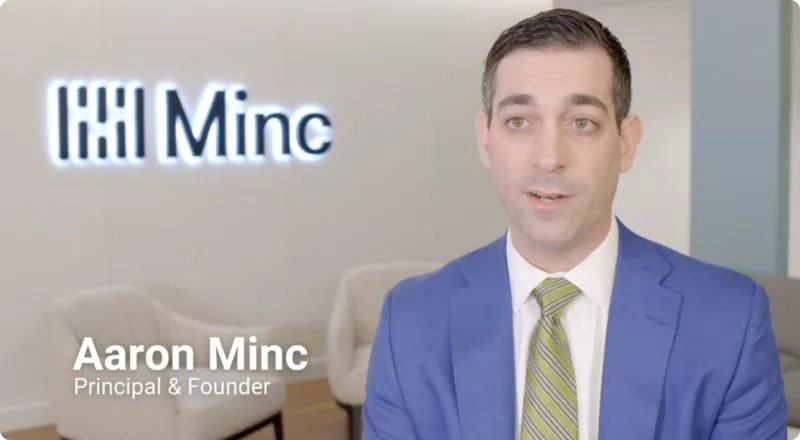 We have litigated over 350 cases in 26 states and 5 countries.
We have removed 50,000+ pieces of defamatory and damaging online content.
Awards and settlement dollars obtained for clients.
Testimonials
See What Our Clients Have To Say.
Choosing Minc Law was the best decision I could've made! Victoriya was amazing and so helpful. From the moment I emailed her with my inquiry she made me feel at ease about the entire situation. She always emailed me back right away and answered all my questions. My case was handled within a week with the most desirable outcome possible! I cannot recommend them enough!!!
Brinton Resto, i owe you full profesional appreciation for understanding the nuances, and specifics of my case! You were trully the best listener and the perfect filter for this case and my views on how it should be tackeld! Thank you, Darcy, for the effortless interraction and for constantly keeping me up to date! Thank you all for your constant efforts, energy and attention that you put in and congratulations to mr Minc for puting together a great and integrated team!
I had an amazing experience and couldn't be happier with the service. Every thing was done as promised and agreed. Very professional, I highly recommend it.