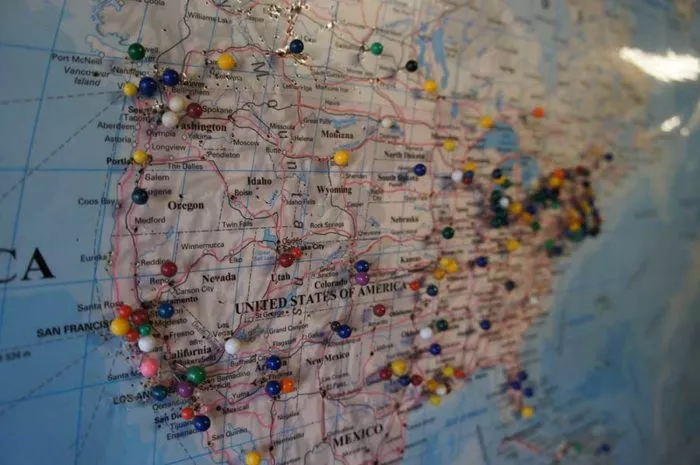 - Originally Published on March 4, 2020
Can an Attorney in Another State Represent Me?
Table Of Contents
Need Help? Connect With Us
All Minc Law exploratory calls are confidential, free of charge, and without obligation.
This page has been peer-reviewed, fact-checked, and edited by multiple qualified attorneys and legal professionals to ensure substantive accuracy and coverage. Our publication process is robust, following a 16-step content creation and review process.
It is possible (and occasionally beneficial) to be represented by an attorney licensed in another state. Some forms of representation, like mediation and arbitration, can be provided across state lines without special permission. If you're considering a lawsuit, however, there are procedures that enable attorneys to represent clients out of state.
When it comes to specialized issues like internet defamation, two heads are often better than one. Sometimes, two attorneys working together – local counsel and a subject matter expert – provide the best chances for your case's success.
If you're wondering how to manage costs when you need a team of two attorneys, here are some tips:
Lawyers use different fee structures and costs vary based on jurisdiction
Familiarity with a practice area or local procedure is a cost no matter how you look at it
Don't overlook travel costs for the out-of-state attorney to attend hearings
In this post, we will look at:
How clients benefit from out-of-state lawyers,
How the pro hac vice process works, and
What factors you should consider when deciding whether to hire an out-of-state attorney.
Let's dive deeper into why you might want to work with an out-of-state attorney.
Don't let defamation control your image.
Contact us for personalized, effective representation. Let us help you protect your image and preserve your good name.
Contact Minc Law
Why Would I Seek Help From a Lawyer in Another State?
If you're wondering why you'd bother to hire a lawyer for defamation in another state,, you're not alone. Many people don't realize that attorneys are licensed state by state. Not only do states have differing substantive laws, but many also have different procedures. This means it's important to work with an attorney who is licensed in the state where you're filing your lawsuit and familiar with local court rules.
So, why combine a local attorney and an internet defamation attorney? The answer may be simpler than you think.
Lawyers generally focus on one or several related areas of law (a legal niche). There's a seemingly endless amount of legal niches – from family law to personal injury, to intellectual property (and beyond). As we discover legal issues that were previously non-existent (like internet extortion) a new niche is born. To keep up with this constant growth, lawyers have become more focused on specific areas of law.
At Minc Law, we concentrate on internet-related issues from content removal to online defamation lawsuits. We are subject matter experts in online harassment, defamation, extortion, and reputation management. These are modern (and growing) areas of law that only a select few law firms have decided to focus on. Because of the novelty of this niche, it can be hard to find local, experienced internet attorneys. Many people have to consider options beyond their home state in order to find the best attorney for their case.
Not all lawyers can navigate the intricacies involved with a particular practice area. For instance, we do not practice family law (divorce and custody cases). If a potential client contacts us about a family law matter, we will refer them to a better-suited attorney. Likewise, many clients find us after their business or personal attorney encounters an internet-related issue that exceeds the scope of their practice.
For example, let's say your divorce attorney discovers nude images of you posted during your divorce (a common form of internet blackmail). While they handle the divorce component of your case, they contact us to assist with the removal of the negative online content. This gives you the best of both worlds: experts who can handle two separate pressing legal issues simultaneously.
Defamation Fact: Truth is a defense to an allegation of defamation in most circumstances. Among the six elements required for someone to successfully sue another for defamation of character is the requirement that the defamer's statement was false. If their statement is true, there is no liability for defamation. However, damages resulting from a true statement might still be protected under invasion of privacy (publication of private facts) laws.
If I Find a Lawyer That I Like in Another State, Can They Just Represent Me?
Not exactly. Each state regulates the practice of law. Generally, only attorneys licensed in a particular state can practice law there. The unauthorized practice of law is a serious violation and applies to non-lawyers acting as lawyers as well as attorneys that try to practice law in states where they are not licensed.
There are some exceptions to this rule:
Lawyers can generally provide services in another state that do not require a court appearance, such as arbitration, mediation, and advising as in-house counsel.
Out-of-state lawyers can also represent clients in another state when they work with a local lawyer. This is called "pro hac vice" admission.
What Does the Pro Hac Vice Process Look Like?
"Pro hac vice" means "for this occasion" in Latin. As the phrase indicates, the process does not allow out-of-state attorneys to appear in other jurisdictions for several cases and clients. It only allows a lawyer to appear for the limited purpose of one lawsuit in that jurisdiction.
The first step of this process is to make sure you have in-state counsel who is willing to work with an out-of-state attorney. Together, your attorneys will have to use the "buddy system" to move through your case.
Your local attorney will need to file a motion to have the out-of-state lawyer appear pro hac vice. This motion asks the local court to grant the out-of-state attorney limited admission to appear on your behalf. Generally, the out-of-state attorney must certify that they are in good standing in their state and promise to follow the rules of the state where they are seeking temporary admission.
There are costs and filing fees associated with the pro hac vice process. Usually, clients have to pay a fee to the state's bar where the case is filed and a court filing fee for the pro hac vice motion. The fees range from state to state but are generally a few hundred dollars, often in the USD $200–$500 range.
After a pro hac vice motion has been filed, the local court will decide whether the out-of-state attorney can represent you. This usually occurs without the need for a court appearance from either the attorneys or the parties to the case.
Internet Blackmail Tip: Since internet blackmail and extortion can sometimes be followed up with actual physical violence and threats, it's important to file an in-person report at your local police station. Make sure to bring all collected information and evidence with you. You can also report blackmail to most popular social media platforms if the blackmail occurs on their platform.
What Should I Consider When Seeking an Attorney in Another State?
Costs Are Very Important
Different lawyers charge in different ways, affecting the total cost of your defamation lawsuit. Some offer contingency fees, which may save you money upfront but cost a large percentage of any settlement you receive. Others may offer flat fees, but this is rare because it's hard to gauge exactly how costly a case will get. Most litigation attorneys, like us, utilize retainer fee financing and hourly fees.
To learn more about the key benefits of using a retainer agreement to finance your legal matter, and why we use them, check out the video below.
Video: Attorney Retainer Fee Agreement: What It Is & How Does It Work?
Watch
As you might imagine, retainer costs and hourly rates differ according to the location (and the complexity of a case). If you have an option to pursue a case in Los Angeles, California or Madison, Wisconsin, the variation between rates in each jurisdiction may be a deciding factor in where you end up filing the case. Suffice it to say, the hourly rates for a Los Angeles attorney are likely more than any attorney in Wisconsin.
Familiarity With a Practice Area or Local Procedure is a Cost
It seems obvious that it would be less expensive to hire only one attorney rather than two. But having a lawyer that is inexperienced in a particular area of law or procedure can be as costly (or more) than having two experienced attorneys working together.
An attorney unfamiliar with a particular area of the law may spend more time researching legal issues and drafting documents than a lawyer with more experience in that area. This inefficiency translates to higher costs for you.
This is why it's wise to combine a local attorney with a subject matter expert, so each lawyer can focus on what they do best. Each lawyer can help cut costs by deferring to the lawyer more familiar with a particular aspect of representation.
The more experienced attorney should be able to complete their tasks more efficiently and effectively – saving you money and increasing your chances of success. In those instances, the fee of a pro hac vice motion can sometimes help a client save thousands of dollars.
Not only can local lawyers help our clients save money, the lawyers at Minc Law can help local attorneys save money resolving internet-related legal issues.
Travel Costs
Sticking to a budget is a primary concern for most of our clients. The costs involved in a case should be weighed carefully when you have a need for both an internet defamation attorney and local counsel. Travel costs are an often overlooked component of out-of-state representation.
When an attorney travels to represent a client in another state, costs include airfare, transportation, and reasonable lodging and meals. Additional fees may be added if the lawyer misses out on other work while traveling on your behalf.
Many states have modernized their rules to allow parties to e-file cases remotely. This helps out-of-state attorneys represent you without having to make a trip to a courthouse, saving you money. But sometimes, court appearances are necessary. This is usually limited to hearings on legal arguments, production of evidence, or jury trials.
Most appearances can be covered by local counsel or handled via phone conference. However, in some instances, a telephone conference will not do. Then, it's best to have the attorney who is most familiar with the issues or arguments present the case.
Cyberstalking Fact: Like traditional stalking, online stalking involves cyberstalkers attempting to follow a victim to watch, harass, and manipulate them. Online stalkers also tend include at least one of the following components as well: (1) defamation; (2) false accusations; (3) copyright infringement; or (4) revenge porn.
Our Attorneys are Subject Matter Experts
While lawyers are generally confined to practice law in the jurisdiction where they are licensed, they can and often do, help clients in other states. Pro hac vice admission is one procedure designed to help lawyers better serve their clients when there's a need to combine subject matter experts with local counsel.
The attorneys at Minc Law are experts in many internet-related legal issues. If you or your attorney are considering how to handle an internet-related legal issue, it may be worth reaching out for a free consultation by filling out our online contact form.
★★★★★

"As is often the case, only the courts can remedy obscene behavior from sociopaths. Rather than spend money on public image consultants, I would highly recommend Daniel and his team for a more effective solution through the judicial system."

From a Lawyer, August 8, 2021