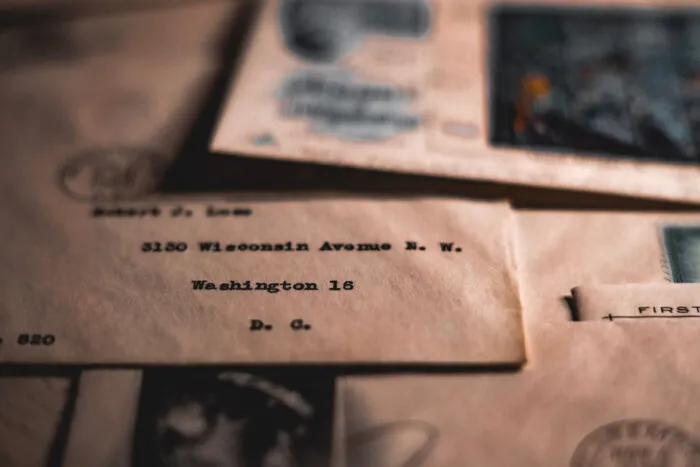 - Originally Published on May 9, 2023
How to Get Your Personal Information Off the Internet
Table Of Contents
Need Help? Connect With Us
All Minc Law exploratory calls are confidential, free of charge, and without obligation.
This page has been peer-reviewed, fact-checked, and edited by multiple qualified attorneys and legal professionals to ensure substantive accuracy and coverage. Our publication process is robust, following a 16-step content creation and review process.
There are many ways your personal information can end up on the internet. Perhaps you input that information when making a purchase or tagging yourself on social media—or maybe your credit card company was the target of a data breach. Regardless of the cause, the more information available on the internet about you, the greater risk to your privacy and well-being.
If you want to get your personal information off the internet, we recommend the following strategies:
Learn to identify all mentions of your personal information online;
Opt out of popular people-search and data broker sites;
Take control of all your current online accounts;
Utilize privacy-focused settings on browsers;
Request removal of the content by the author or website owner;
Report the content to the platform for Terms of Service violations;
File a DMCA takedown request;
De-index or remove the personal information from Google;
Consider utilizing online reputation management (ORM) strategies and tactics; and
Pursue legal action to compel the removal of your personal information.
At Minc Law, we have helped hundreds of clients like you remove more than 50,000 pieces of damaging online content. We have extensive experience using these very techniques to expedite internet content removal and protect our clients' privacy from data broker websites, defamers, and online harassers.
In this guide, we explain how your personal information is collected online and why you might want to protect your digital privacy. We then provide ten proven strategies for removing your personal information from the internet.
Don't suffer in silence.
With a team of experienced attorneys, we will fight for the closure you deserve. Take back control today.
Contact Minc Law
What is Considered Personal & Protected Information?
In the digital age, it is safe to assume that any website you visit collects information on you at all times—even if you are not aware of it. This section covers the types of information commonly collected by websites, platforms, and apps.
Common Examples of Personal & Protected Information
Your protected personally identifiable information (PII) is the information that could be used to identify (or impersonate) you. Such information can include your:
Name,
Date of birth,
Address,
Social security number,
Passport number,
Credit card and bank numbers,
Criminal records,
Medical records,
Voting records,
Educational transcripts, and
The answers to common security questions (like your childhood address or mother's maiden name).
PII is not just limited to tangible documentation. It can also include your gender, age, and pictures of your face or fingerprints. Even your handwriting can be considered personally identifiable information.
This information should be kept private to protect your privacy and safety—but it does not always remain private in today's digital age.
How Does Your Personal Information Get On the Internet?
While it is easy to assume you are anonymous online if you are not a celebrity—but you might be surprised at how much of your information is on the internet. In fact, before the 2020 election, Cambridge Analytica claimed to have between 4,000-5,000 data points on every individual voter in the United States.
Your information can land on the internet in various ways. You may share information or be tagged in friends' posts on social media, unknowingly opt-in to data collection, or be part of a data hack.
This section explores the kinds of information websites collect about you and the methods they use.
What Are the Types of Personal Information Collected About You on the Internet?
You may have noticed that when you visit a new website, a popup immediately asks you to "accept all cookies." Every site you visit collects information about your activity while you visit the page—but this information goes beyond the links you click on the website or how long you stay on each page.
As soon as you access the internet, every site you visit tracks your activity and collects information about you. Websites and third parties can legally use the following information to learn more about you:
The device, operating system, and browser you are using;
Your location,
Your search history,
Links and ads you click on, and
Any browser plugins you have installed.
These websites often use complex data sorting and collection processes to make uncannily accurate guesses about your identity, interests, and personal information.
How Do Websites Collect Your Personal & Protected Information?
The second you go online, your location, IP address, and other data are available to third parties. The longer you spend on the internet, that information only increases.
Websites use the following methods to collect your PPI:
Data Brokers
Consumer data is worth more than gold to many companies. In fact, the industry of consumer data collection is worth over $200 billion.
Data broker websites capitalize on this need by collecting information about internet users and selling it to third parties. This information is usually extremely detailed, such as your biographical information, interests, and family and friends. The third parties who buy this information often wish to make their targeted marketing campaigns more effective.
Cookies
Cookies are text files a website sends to your browser with tracking data about you. Whenever you visit that website, cookies remember data like your login credentials, browsing history, and shopping cart information.
While these cookies can make return visits to the same website more convenient, it is easy to see how they can also be used to collect or assume more sensitive information about you.
Web Scrapers
A web scraper is a bot that plagiarizes content from other websites to generate advertising revenue. Web scraper activity is generally in violation of copyright laws.
Individuals
Some malicious individuals might publish personal information about you in an attempt to harm you. For instance, doxxing is the act of sharing your personal contact information—like your address, full name, and place of employment—so others can find and harass you.
This extreme behavior is thankfully rarer than the other data-collection methods listed here. However, doxxing is still a dangerous problem for victims.
Public Records
Many of your public records are available online for anyone interested enough to search for it. For instance, third parties can likely use public records to find your:
Birth certificate,
Marriage license,
Voter registration,
Real estate transactions,
Business and trademark filings, and
Court and criminal records.
Social Media
Aside from official public records, interested parties can also learn about you through what you self-report on social media, surveys, and mailing list signups. That is why you should be careful of how much you share online; that information usually remains publicly available.
Why You Should Get Your Personal Information Off of the Internet
There are countless reasons why you may not want your personal information online for all to see. It is generally a good idea to protect your privacy for personal and professional reasons. And more alarmingly, malicious actors can access this information and use it to scam or impersonate you.
In this section, we discuss reasons why you may want to remove your personal information from the internet.
How is Your Personal & Protected Information Used?
Websites collect your personal information for various purposes. First, your data is useful for improving user experience around the internet—like improving Google and Facebook's algorithms. And some sites use your personal data to verify your identity and prevent fraud.
Perhaps most importantly (and perniciously), your demographics and search history are useful for targeted marketing. Companies are often willing to pay top dollar for useful data on who might be the most responsive to their ads.
Why Might You Want to Remove Your Personal Information From the Internet?
In today's digital age, it is nearly impossible to remain completely anonymous online. You interact with friends and family, make purchases, and do your work at least partially online.
While it is unrealistic to try to remove all traces of yourself from the internet, it is still advisable to protect your digital privacy as much as possible. Below, we explore three reasons you may want to remove your personal information from websites and social platforms.
Protect Yourself From Potential Impersonation or Identity Theft
Identity theft can be devastating, from damaging your credit to making international travel needlessly complicated. Protecting your privacy on social media is a common-sense step in avoiding fraud and impersonation.
Identity thieves can learn a lot about you from what you share voluntarily online. If they are trying to hack your bank account, they may learn the answers to common security questions from perusing your social feeds. Or if a thief sees you posting about being on vacation, they may decide to burglarize your home while you are away.
You Are Being Defamed or Harassed Online
While the internet has many advantages, one major downside is the prevalence of online harassment. Those who wish to harm you can easily weaponize your social media profiles for intimidation and defamation.
For instance, they may use your personal information and photos to create a fake profile impersonating you. They might create embarrassing or controversial content in your name.
Others might dig deep into your online presence to find your employer, address, and personal connections. They can then publish that information or use it to harm you in the real world.
Personal & Professional Ruin
Leaked personal information can easily damage your career, personal relationships, and even your mental and physical health. Malicious individuals who gain access to your private information or conversations online can use them to impersonate or harass you.
New contacts—like potential employers, friends, or romantic interests—will likely Google you. If you are being defamed or harassed online, that negative content may appear on the first page of the Google results for your name. Keeping your personal information off of the internet can prevent that harassment from happening in the first place, and prevent others in your life from seeing it if it does.
Key Strategies to Get Your Personal Information Off the Internet
Now that you know why it is so important to protect your digital privacy, you should learn how to remove your personal information from the internet. We recommend the following strategies:
Identify all mentions of your personal information on the internet,
Opt out of popular people-search and data broker sites,
Take control of all current online accounts,
Utilize privacy-focused settings on browsers,
Request removal of harmful content by the author or website owner,
Report the content to the platform or site for Terms of Service violations,
Send a DMCA takedown request,
De-index or remove your personal information from Google,
Consider using online reputation management tactics, and
Pursue legal action to compel the removal of your personal information.
We delve into each strategy below.
1. Learn to Identify All Mentions of Your Personal Information on the Internet
The first step in managing your personal information online is to learn how often (and in what contexts) you are mentioned. You should not only learn to Google yourself effectively but use other online reputation management (ORM) tools to monitor your online mentions.
Learn to Google Yourself
Google is a great way to find negative and defamatory online content about you. Use incognito mode to avoid being tracked and to keep your search history from skewing the results. To maximize coverage, it is also a good idea to try different search engines.
When Googling yourself, search for the following information:
Your full name (including suffixes and titles),
Your location,
Your phone number, and
Related brands and products (if applicable).
Try to think like a defamer when creating your inquiries. If you find any photos of yourself online, run a reverse image search to find out where the photo was first posted.
Utilize ORM Tools & Social Mention Tools
You can also use several online reputation management (ORM) and social monitoring tools to keep tabs on your online footprint. Google Alerts, for instance, is a free tool that sends you notifications anytime one of your chosen keywords is mentioned online.
Social Mention is a search tool that lets you scour social media platforms for specific keywords. The tool filters results by date and source—and the advanced search feature returns even more specific results.
PIMEyes is another helpful tool that lets you search the internet for matching images. You can use PIMEyes's AI facial recognition and reverse image search technology to find all photos of yourself on the internet.
2. Opt Out of Popular People-Search & Data Broker Sites
Most legitimate data broker sites allow individuals to opt out of information collection. You can deny permission to publish your information on these specific sites by following their opt-out procedures.
We recommend opting out if you want to prevent your information from being collected—or if you have already found your name on one of these sites. To learn more, see our comprehensive guide to requesting removal from data brokers and people search sites.
3. Take Control of All Your Current Online Accounts
While you cannot control most of what is published online, you can control your own profiles and websites.
If you own a domain—like a website or blog—ensure all its information is accurate and aligns with the image you want to portray to the world. Then check all of your social media accounts, like Facebook, TikTok, and Twitter. Your profile information, posts, and comments should all be content that you feel comfortable displaying publicly. Also, check for personal information, like your:
Full name,
Age,
Contact information,
Marital status and family connections,
Educational history, and
Occupation and workplace.
While it is not automatically wrong to share some of this information online, every piece of personal information available to the public is a risk. We recommend maximizing the privacy settings of all of your social profiles.
But if you do choose to keep your profiles public, keep every piece of information you share intentional. Take the same approach when posting images of you and your family and friends. Everything you post or share should be something you would not mind appearing on Google search results.
If you are worried you have forgotten an old social media account, sites like Have I Been Pwned? can help you find possible instances where your data has been compromised.
4. Utilize Privacy-Focused Settings on Browsers
When interacting online, it is helpful to choose browsers and extensions that have your privacy in mind. Browsers like Brave and Tor were built to maximize user privacy. Mozilla Firefox and Safari block third-party cookies, and Google Chrome announced plans to ban cookies by 2024.
If you do not want to switch browsers, you can still use browser extensions and privacy settings to maximize your data security. Your browser likely lets you choose to automatically delete cookies from most websites after each session. You can also use a VPN to hide your location and browsing activity.
5. Request Removal of the Content By the Author or Website Owner
If your personal information has been published online—such as on blogs, forums, and social media—you may be able to convince the publisher to remove it. Especially in cases where the publisher was not acting with malicious intent, they may be cooperative if you point out that they have violated your privacy.
Make an Editorial Request
If your information has been published in a newspaper or news publication, you may be able to submit an editorial request to have your personal information removed or redacted. These requests work best when the content is true (i.e., not defamatory) and violates your privacy.
For example, if your local newspaper reported on your recent arrest, you can ask them to redact your name and your personally identifying information from the story.
Editorial requests are highly personalized and require a great deal of time. They must be specifically tailored to your situation. For that reason, we recommend working with an experienced attorney who can advocate for your privacy effectively. To learn more about making editorial requests, see our comprehensive article: '4 Ways to Improve Your Chances of Removing Negative News Articles'.
6. Report the Content to the Platform for Terms of Service Violations
Almost all legitimate websites have Terms of Service (TOS) for their users. You can usually find a link to the TOS at the bottom of the website's homepage. If the content in question violates the TOS—such as if it contains explicit images or hate speech—you can report it to the website's moderators.
Popular websites generally receive a high volume of requests, so your request may be overlooked or take a long time to resolve. An experienced attorney can help escalate the request and ensure it is reviewed in a timely manner. If the moderation team decides the content violated the TOS, they will likely take it down.
7. File a DMCA Takedown Request
If the content belongs to you and was published without permission, you can possibly have it taken down for a copyright violation. The Digital Millennium Copyright Act (DMCA) protects copyright holders from having their content published online without their consent.
You can send a DMCA takedown notice to inform posters, websites, web hosts, and/or search engines that their published content is a copyright violation and should be removed immediately. Google even has a Removal Dashboard and support page where you can easily submit DMCA takedown notices and provide relevant information.
8. De-Index or Remove the Personal Information From Google
If you cannot convince an editor or platform moderator to remove the content, try convincing them to de-index it instead. If they add a no-index tag to the page's URL, the content will not appear on search results.
While the page will still exist online, it will be much harder for casual Google users to stumble upon it.
You can also submit a de-indexing request directly to Google if the content violates Google's policies. So if the content is flagged as adult material, illegal, or a copyright violation, Google may de-index it for you. But Google's moderators will not de-index content simply because you do not want it to appear in search results.
However, Google does allow users to request that their personally identifiable information (PII) be removed from search results. PII includes:
Your contact information (phone number, address, email, etc.);
Financial information (bank account and credit/debit card numbers);
Photos of your identification documents and signature;
Government ID numbers (social security number, passport information, etc.),
Usernames and passwords to various sites; and
Restricted personal records (medical records, etc.).
9. Consider Utilizing Online Reputation Management Strategies & Tactics
It is not always possible to remove unwanted content from the internet—but you can suppress it. Common online reputation management (ORM) strategies include suppression tactics.
You can use these ORM strategies to suppress unwanted content by creating positive content of your own—like social posts, blog articles, and press releases. When this positive content ranks highly in search results, it pushes other (negative and privacy-violating) content lower.
Casual searchers are less likely to see results that are not at the top of the first page in Google, which helps protect your privacy and reputation.
10. Pursue Legal Action to Compel the Removal of Your Personal Information
If the unwanted content is defamatory, you may want to file a lawsuit and obtain a court order to compel removal. Even if the author is uncooperative, most platforms and websites will comply with a court order.
Defamation lawsuits take a great deal of time and money, so they should be considered as a last resort. An experienced internet defamation attorney can help you consider all of your options and devise an effective legal strategy. An internet defamation attorney can help by:
Devising the best legal strategy for your unique situation;
Identifying key legal issues and performing necessary research;
Negotiating with the defendant and their representatives;
Drafting retraction demands, DMCA takedown notices, and removal requests; and
Preparing and filing a lawsuit.
How is an Internet Content Removal Attorney Different Than a Data Removal Service?
Internet privacy is an ever-growing problem in our digital world, which means there are several types and styles of content removal services available. Data removal services can be very helpful in some simple privacy situations, while other matters require more in-depth assistance.
For example, DeleteMe is a popular data removal service that finds and removes your name and other specified data once every few months. But if you need more thorough privacy support—especially if you are the victim of defamation or revenge porn—you should contact an experienced internet attorney.
Whatever content removal service you choose, be sure to do your research and choose a legitimate and experienced company. Your representative should:
Be easy to contact (for example, list their physical address on their website),
Have a positive and active online presence,
Use "white hate" online reputation management strategies, and
Be clear and realistic about the scope of work.
We Can Help Remove Your Personal Information From the Internet
Finding your personal information published online for all to see can be devastating and it may be confusing to know where to begin to get it taken down. At Minc Law, we know the ins and outs of internet content removal and have extensive experience reporting and removing personal and damaging information from the internet.
We also help individuals and businesses monitor the internet for subsequent breaches, defamatory or damaging posts, or online attacks, to ensure that digital threats are dealt with immediately and do not spiral out of control.
★★★★★

"Obtaining this legal representation saved our buisness. Minc Law represented and defended us against defamation so our customers didn't have to. Minc Law gave us a voice and Daniel Powell made sure we were heard and considered in each part of the process. He also provided practical advice that helped us avoid a snowball effect, and added a human element while dealing with social media organizations."

JH
April 12, 2022
If you would like to get started with content removal or digital privacy services, reach out to schedule your initial no-obligation consultation with an intake specialist by calling (216) 373-7706, speaking with a Chat representative, or filling out our online contact form.