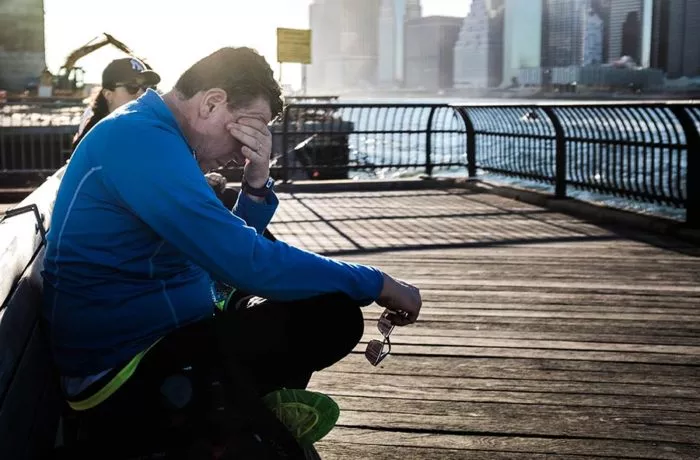 - Originally Published on February 4, 2020
Top Five Public Shaming Websites You Do NOT Want to Be Listed On
Table Of Contents
Need Help? Connect With Us
All Minc Law exploratory calls are confidential, free of charge, and without obligation.
This page has been peer-reviewed, fact-checked, and edited by multiple qualified attorneys and legal professionals to ensure substantive accuracy and coverage. Our publication process is robust, following a 16-step content creation and review process.
Imagine receiving a phone call out of the blue from your employer or mother-in-law letting you know that they have stumbled upon a nasty, lewd or defamatory post alleging intimate details about your love life.
Or imagine experiencing a significant drop in business over the last several months due to a handful of fake customer reviews on an online review website, accusing you of professional misconduct or sexual harassment.
As online defamation of character can have devastating effects on your reputation, business, and livelihood, being defamed on any website or platform is cause for concern. However, there are five popular public shaming websites that you do not want to be listed on due to their popularity and potential to cause substantial damage to your reputation.
The top shaming websites that you do NOT want to be listed on are:
Below, we are going to walk you through:
the above top five public shaming websites that you do NOT want to be listed on, and

why they pose a serious threat to you or your business's reputation.
Are you the target of online shaming?
Contact us for help from attorneys experienced in removing defamatory content.
Contact Us
The Dangers of Public Shaming Websites
The concept of publicly shaming individuals and businesses is not a new one by any means. Prior to the meteoric rise of user-generated content platforms in the early 2000s, widespread ridicule and shaming was highly contained, vetted and controlled by centralized editorial boards and publications.
However, as the creation and free flow of information transferred to the hands of literally anyone with a smartphone or computer, public shaming began to manifest itself in new (digital) forms, such as:
Social media websites

and applications;

Online bulletin boards and forums;

Consumer review websites and platforms;

Gossip websites; and

Other social networking websites.
While the above types of websites are not inherently malicious in nature, and in fact the opposite – promoting transparency and the free dissemination of information – they have been popularly weaponized due to their robust legal protections, lackluster user registration processes, and absent safeguards to screen content.
So, what are public shaming websites?
Online shaming websites are popular mediums for individuals or businesses seeking to craft a one-sided narrative about a person, product, or service. From disgruntled customers looking to drag a local business's name through the mud, to aggrieved ex-spouses and lovers wanting to air their former partner's dirty laundry, all the way to business competitors seeking to make a dent in a competitor's star rating, public shaming sites are everywhere.
Regardless of whether you think online shaming sites are a necessary safeguard to warn others of unscrupulous and substandard behavior, or a downright cesspool for libelous and malicious internet attacks, they are here to stay.
What you can do to better protect you or your business's online reputation is acquaint yourself with the worst and most popular online shaming sites on the internet, so that you can take prompt action and prevent substantial damage should you find yourself listed on one.
Here are the top five worst online shaming websites you should keep an eye on.
TheDirty.com
Sporting nearly 50,000 Facebook fans, 10,000+ Instagram followers, and 150,000 organic monthly website views, TheDirty.com is one of the most popular online shaming websites by far. This is the shaming website to rule them all, as most other cheater, gossip, and shaming websites scrape content, posts, and photographs from TheDirty, and then publish it to their sites.
Why You Do Not Want to Be Listed on TheDirty
Utilization of SEO Tactics to Rank High in Google Search
Due to TheDirty.com's utilization of excellent SEO tactics, resulting in extremely high rankings in Google search results and organic search traffic, The Dirty ranks far higher in internet search results than other cheater shaming websites. This makes removing highly trafficked posts challenging to remove. After all, the more views a post generates for a website, the more ad revenue and profit it brings in.
For example, if a post on The Dirty concerns a celebrity, has more than 75 comments, or ranks high in search results for a high cost-per-click keyword, the arbitration fee to remove it may be two or three times higher than normal. These are their money makers. Engaging in aggressive back and forths with The Dirty can also increase the arbitration fee for removing a post, so it is important to refrain from sending emails threatening a lawsuit or other legal action.
Commonly 'Scraped' By Other Shaming Websites
The reality of TheDirty.com is that if there is a post about you on it, then you are likely on numerous others. Because of its extreme popularity, posts on The Dirty can be scraped and posted on as many as 10 to 30 other different shaming websites. These posts on these scraper sites are often virtually identical to the original post and may extend all the way down to a post's comments.
Instead of having to worry about removing a defamatory post or comment from a single website, victims that have been shamed on TheDirty will likely have to remove posts and comments from multiple websites.
ShesAHomewrecker.com
Owned and operated by the same site owner as TheDirty.com, ShesAHomewrecker.com is a heavily trafficked shaming website primarily intended to "expose" and shame women that destroy relationships and marriages of other women. ShesAHomewrecker is one of the original shaming websites, first catching traction in late 2012, and quickly building a monthly viewership of over 7,000 organic users per month.
Why You Do Not Want to Be Listed on ShesAHomewrecker
Disturbing Website Name & Implication
It should not be much of a surprise why ShesAHomewrecker.com poses a serious threat to both your personal and professional reputation, as the answer is in its name and URL. "Homewrecker" is a derogatory slur for a "person blamed for the break-up of a marriage of long-term relationship, especially as a result of having an affair…"
Being posted about on a homewrecker shaming website can be especially disturbing for future employers to see. When it comes to hiring, employers do not like publicized personal drama. What is more, defamatory posts and malicious comments accusing you of destroying a marriage can also have significant impacts on your personal and dating life.
Understand that just because ShesAHomewrecker.com does not include a male pronoun in its URL, this does not mean that men are immune from being posted about on the site. ShesAHomewrecker readers are able to sort posts by either male or female.
Don't suffer in silence.
With a team of experienced attorneys, we will fight for the closure you deserve. Take back control today.
Contact Minc Law
Commonly 'Scraped' By Other Shaming Websites
Because of ShesAHomewrecker's all-too-unsettling nexus with TheDirty.com, there is a high possibility that a defamatory post about you may be scraped from there. It also is a popular website that other shaming websites scrape from.
So if you have found yourself the subject of a post on ShesAHomewrecker, alarm bells should go off, as you may be posted about on potentially 5, 10, or even 15 other shaming websites.
PredatorAlerts.co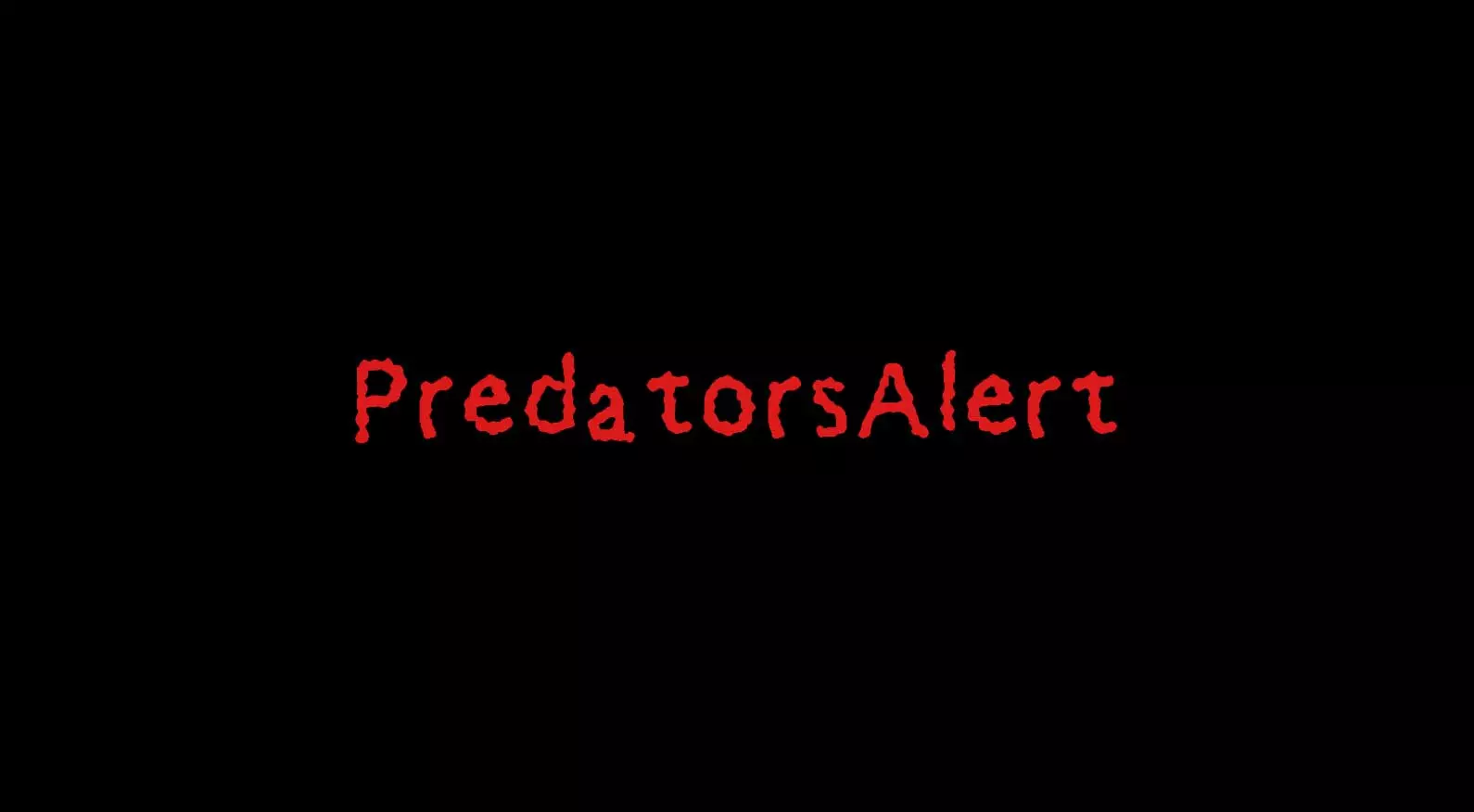 Formerly known as ExposingJohns.com and PredatorsAlerts.com, PredatorAlerts.co is the newest form of a longstanding predator exposing website. When you hear the word "predator," what automatically jumps to your mind? NBC Dateline's "To Catch a Predator," pedophilia, and aggressive stalkers. This is not a website you want to be associated with.
PredatorAlerts.co's platform typically consists of content, photographs, and other media supplied by persons you have communicated with personally. Posters have to know your telephone number in order to submit a "Predator Report." Most commonly, predator shaming posts on PredatorAlerts.co are written by people you have texted with, met on popular dating websites (OkCupid, Bumble, Tinder), or engaged on local classifieds or forums.
Why You Do Not Want to Be Listed on PredatorAlerts
Posts Can Be Difficult to Detect
If you have been falsely accused of being a predator on PredatorAlerts.co, you very well could go years without ever realizing it is up there. Posts on PredatorAlerts are extremely difficult to find with a simple Google search, as they do not use your full name – just your first name and telephone number.
Hosted Internationally & Minimal Site Contact Information
PredatorAlerts.co is either hosted internationally or uses a virtual proxy network (VPN) to shield itself from both identification and litigation in the country where it is primarily accessed (United States). Furthermore, PredatorAlerts.co does not provide any contact information on their website, should a party want to contact them directly or in a legal capacity.
Because PredatorAlerts.co is hosted internationally, legal remedies may be difficult to secure and enforce. For example, a U.S. issued court order mandating the removal of a post or content may be ignored or not honored by a website under Russian legal jurisdiction.
Finally, PredatorAlerts.co is even incognito in the way that they transact and accept donations to get content removed. They only accept Bitcoin, a decentralized digital currency. This separates them from easily identifiable personal information associated with bank accounts, exchange services, and online cash applications.
Minc Law Shaming Website Tip: If you created a profile on SeekingArrangement.com in the past, we recommend searching for your name and telephone number on PredatorAlerts.co. In 2018, SeekingArrangement.com filed a lawsuit against the site owners of PredatorsAlerts for allegedly stealing information from their website to subsequently post on PredatorsAlerts and extort victims for money.
RipoffReport.com
Started in 1998, RipoffReport.com is a for-profit website enabling users to post complaints about businesses, individuals, and services. If you have ever searched for complaints about a particular business, there is a high probability you landed on Ripoff Report.
According to a 2019 TechJury article on search engine optimization (SEO) statistics, roughly 4 out of 5 consumers use search engines to find local information about restaurants, stores, products, and services. And with nearly 85% of people trusting online reviews as much as personal recommendations, a false and malicious report on Ripoff Report could have devastating consequences for your business.
Why You & Your Business Do Not Want to Be Listed on RipoffReport
High Visibility in Google Search Results
While RipoffReport.com's traffic has significantly declined since 2014, where it saw just over 1.4 million organic users per month, even in 2019 Ripoff Report posts appear extremely high in internet search results when searching for businesses. Generally, RipoffReport posts about businesses or services will appear on the first or second page of internet search results.
Imagine searching for a product or business and finding a top search result for it, which includes the buzzword "ripoff." Would you buy that product or engage with that business? Probably not.
Content Removals Are NOT Guaranteed
Litigation is required almost 100% of the time to alter or remove online content from RipoffReport.com. This is an established website that is well-aware of their rights under Section 230 of the Communications Decency Act, a federally enacted law immunizing internet content services from lawsuits for content posted by third-parties.
Ripoff Report's legal page reads, "…you can't sue Ripoff Report just because we provide a forum for speech." They continue: "Ripoff Report has had a long history of winning these types of cases."
For an easy-to-understand explanation of Section 230 and why sites like RipoffReport are protected from liability under the legislation, check out our video below.
Video: What is Section 230 of the Communications Decency Act?
Watch
Ripoff Report will fight tooth and nail to keep posts up.
Litigation can take months or years to wrap-up, and a positive outcome (the removal of a post or report) is not even guaranteed.
ComplaintsBoard.com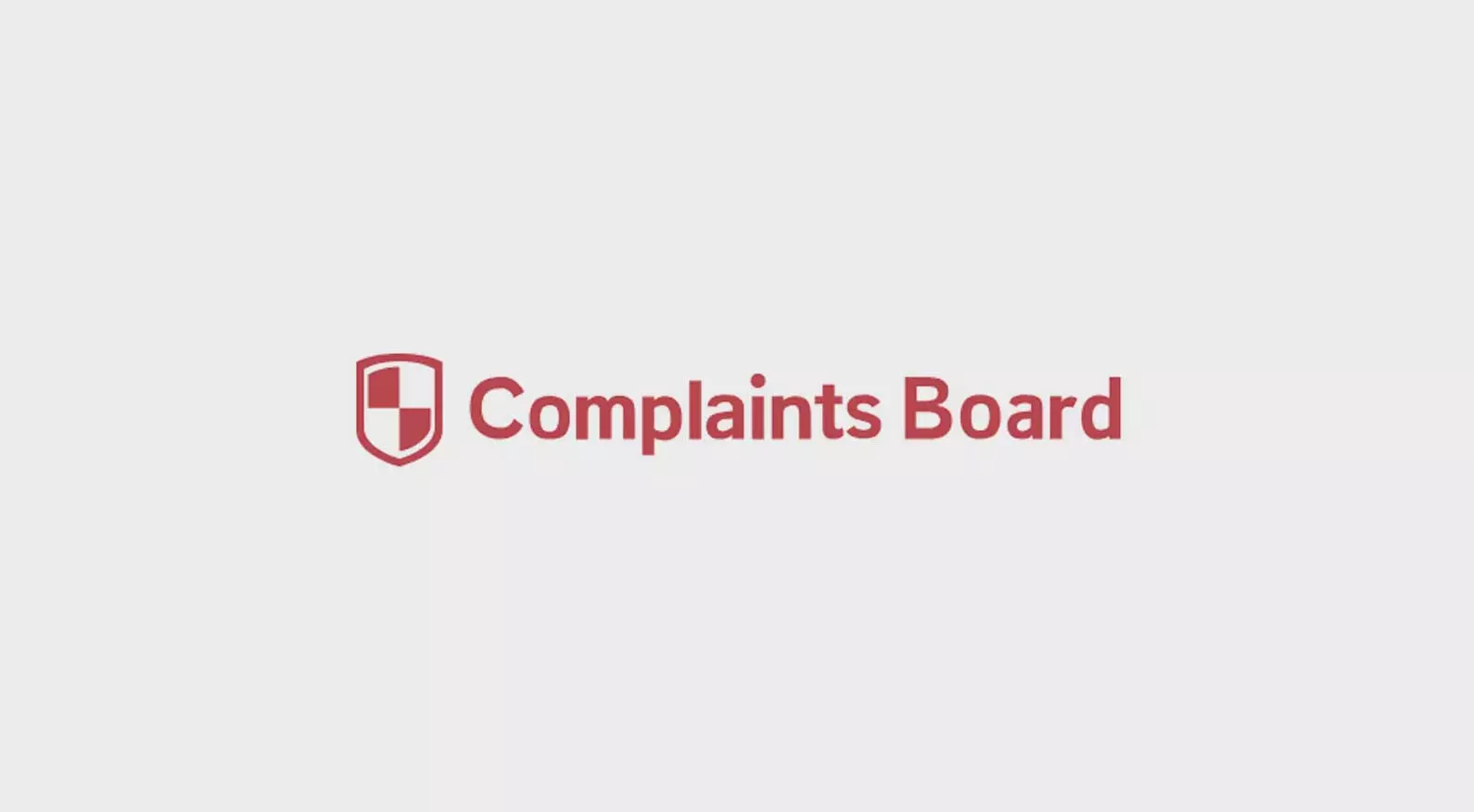 Labeling itself as the "most trusted and popular consumer complaints website," ComplaintsBoard.com is a popular user-generated complaints website dedicated to tarnishing business reputations and "exposing scams." Complaints Board boasts over 175,000 organic users per month, has an extremely active social media presence, and commonly appears on the first page of internet search results.
Why You & Your Business Do Not Want to Be Listed on ComplaintsBoard
Lack of Verified Purchases & Service Engagements
What is so dangerous about ComplaintsBoard.com's online review platform is that they do not require verification of a reviewer's purchase or engagement of service. Anyone can write a complaint on Complaints Board and publish it for the world to see.
A disgruntled employee, dissatisfied customer, or malicious business competitor is able to craft a false and negative review about you or your business, and post it within minutes, having never even used your product or service.
Prominence in Internet Search Results
Because of ComplaintsBoard.com's prominence in internet search results, consumers view it as a reputable source for online reviews, meaning it is important to remove posts as quickly as possible. False reports and attacks on Complaints Board can cause irreparable harm to businesses and individuals if they are not dealt with appropriately and swiftly.
In today's digital review landscape, even so much as a half-star rating drop on your business profile could be the difference between keeping your doors open and having to close down for good.
Work With Minc Law to Remove Yourself From Popular Shaming Websites
At Minc Law, we have extensive experience removing fake posts, malicious attacks, and unwanted content from online shaming websites, including all five of the above public shaming websites. If you need help removing fake posts and content from an online shaming website, reach out to us as soon as possible. This is what we do.
To schedule your free, initial no-obligation consultation with an intake specialist, please fill out our contact form online, message a chat representative, or call us at (216) 373-7706.
★★★★★

"I truly appreciate the professionalism and the sense of urgency that The Minc Law Firm provided. I have referred them to others and will continue to do so. Thank you Minc"

Michael J, December 18, 2022
Minc Law Video: We Give You Peace of Mind in the Digital World
Watch
Citations
1.
2.
3.
4.
5.
6.
7.
8.