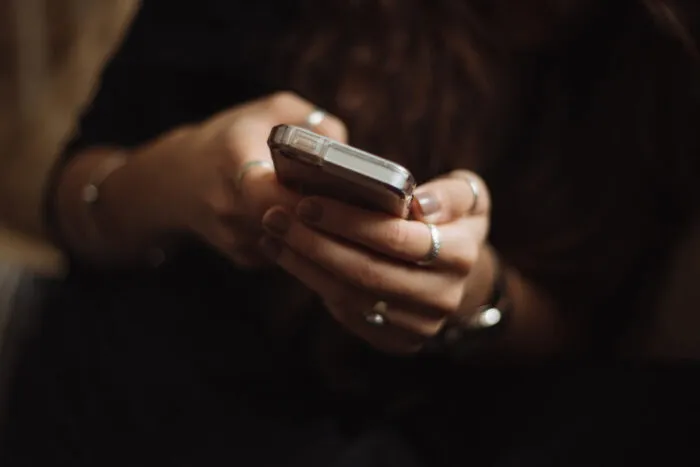 - Originally Published on November 6, 2023
What to Do If Your Nudes Gets Leaked on the Internet
Table Of Contents
Need Help? Connect With Us
All Minc Law exploratory calls are confidential, free of charge, and without obligation.
This page has been peer-reviewed, fact-checked, and edited by multiple qualified attorneys and legal professionals to ensure substantive accuracy and coverage. Our publication process is robust, following a 16-step content creation and review process.
There are many ways your intimate content could end up online. Perhaps you sent nude photos to a partner in confidence, or your cloud account was hacked—and now your intimate content is posted on the internet. The nonconsensual sharing of nude images (otherwise known as revenge porn) is a crime—and if it happens to you, it is important to know what to do if your intimate content gets leaked.
If you find that your intimate or nude images have been leaked on the internet, follow these steps as soon as possible:
Identify and document all instances of the content online,
Reach out to the poster to request removal,
Contact website hosts or administrators where the content was posted,
Report the content to Google and other search engines,
Lock down your online accounts,
Send a DMCA takedown notice, and
Work with an experienced revenge porn removal attorney.
At Minc Law, our team has extensive experience helping victims of revenge porn fight back against malicious attacks and harassment. We can help navigate website and search engine reporting procedures, communicate with law enforcement on your behalf, and pursue legal action to have the content removed as quickly and discreetly as possible.
This article discusses the definition and harmful impacts of revenge porn, as well as actionable steps to take if your intimate content is leaked online. Then, we address long-term strategies to protect your online footprint from future attacks.
Leaked Nudes as a Form of Revenge Porn
It is estimated that one in twelve adults in the U.S. is a victim of revenge porn or other image-based abuse. Leaked intimate content is a pervasive activity that has only started being taken seriously in the last decade.
The anonymity of the internet and the ease of storing and disseminating photos makes it too easy to share harmful content. In fact, it is estimated that 12% of teenagers have forwarded explicit photos and sexts without permission. And given the slow advancements in legislation to combat internet crimes, perpetrators often believe there are no consequences for online harassment.
It can be difficult to know what qualifies as revenge porn and whether there is any recourse available to you. First, please know that if nude photos or videos of you have been leaked online, it is not your fault. Sharing intimate images without the subject's consent is considered revenge porn, which is a serious crime.
What Exactly is Revenge Porn?
Revenge porn (also known as the nonconsensual distribution of intimate images) occurs when perpetrators distribute intimate photos or videos of you without your consent.
You might have once given these images to the perpetrator voluntarily, or they could have hacked into your device or cloud. Either way, if the perpetrator shares these images without your permission, they have committed revenge porn.
What Qualifies as Revenge Porn?
The term "revenge porn" originates from the classic motive for sharing intimate photos to get back at the victim for a breakup or some other slight. However, revenge is not always the motive for publishing such content. Revenge porn can range from nonconsensual sharing of explicit texts to hacked private images, to photos your partner took of you and then posted to a revenge porn website.
From a legal standpoint, the civil claim or crime of revenge porn is more often referred to as the "distribution of nonconsensual pornography" to encompass other motives. For simplicity in this article, we will use the term "revenge porn."
Are Leaked Nudes Considered Revenge Porn?
At its core, the dissemination or publication of leaked nude photos constitutes revenge porn. It does not matter whether you took the photos yourself or provided them to the perpetrator in confidence.
If those images were published on the internet or circulated amongst others without your consent, this activity is unequivocally a crime and considered revenge porn.
Effects of Revenge Porn on Its Victims
Anyone can be a victim of revenge porn. However, like other sexual crimes, most victims of revenge porn are female, underage, or part of the LGBTQ+ community. In fact, 10% of women under 30 years old and 17% of LGBTQ+ internet users report being threatened with nonconsensual image sharing.
Revenge porn is a common tool for domestic abusers, who often hold intimate photos over their partners' heads to control them. Similarly, sex traffickers commonly threaten to share intimate images unless their victims do what they say.
Even though you are a victim and not at fault, your personal and professional life can suffer as a result of revenge porn. Victims are often stalked, harassed, and threatened, and many experience mental health consequences like depression and anxiety as a result.
If you are experiencing thoughts of self-harm, please know that nothing is ever worth taking such extreme action. Please call 988 at any time of the day or night to reach the Suicide and Crisis lifeline.
Legal Ramifications of Leaked Nudes
Due to the prevalence and disturbing nature of this crime, legislation against nonconsensual pornography exists in 48 states and the District of Columbia. Criminal perpetrators can face jail sentences and/or large fines.
The federal Violence Against Women Act (VAWA) also gives victims civil recourse. By filing a civil claim against the perpetrator, you may win monetary damages and a court order to remove the harmful content.
To learn more about relevant revenge porn laws in your state (and view a 50-state interactive map), see our in-depth guide: "Revenge Porn Laws: Learn How to Fight Back."
Underage Material
If the pictures were taken when you were under 18 years old, their distribution likely qualifies as child pornography. Child porn is always penalized severely, and perpetrators can be prosecuted under federal and state law.
Immediate Steps to Take if Your Nudes Are Leaked Online
While it is understandably distressing to find nude images of yourself online, do not panic. There are ways to remove harmful content, protect your online footprint, and hold the perpetrator accountable.
We recommend taking the following actions immediately:
Document all instances of the leaked content,
Reach out to the poster to request removal,
Contact the website host or administrator,
Report the content to Google and other search engines, and
Lock down your online accounts.
Identify & Document All Instances of the Content Online
First, do your best to identify all instances of the leaked nudes. You can use methods such as:
Google's Reverse Image Search tool: Navigate to Google Images, click "search by image," and copy and paste the image into the search bar. The results should list the web pages where that image is hosted.
Advanced filters in Google: For instance, you can search for exact phrases using quotation marks, search within a specific site using "site:[website URL]", or search for specific file types using "filetype:jpg" or "filetype:mov".
Searching adult websites: You can search popular adult websites like PornHub and RedTube—but be careful not to search your name too frequently. The more your name is searched on these sites, the more likely Google's algorithm is to include these sites in searches for your name.
Using online monitoring tools: You can use Google Alerts to send you free notifications anytime your name (or chosen keyword) is mentioned online. PimEyes is an image recognition service that can scour the internet for your images and send you real-time alerts. Or you can use a digital risk protection service (DRP) to monitor your online presence for harmful content.
Once you have identified all instances of the nude images, preserve a copy of the images and any communication with the perpetrator. Take screenshots, save them to a flash or hard drive, or print the images. However, if you were underage when the images were taken, do not preserve copies of the photos themselves.
Adult content can spread quickly online, so it may be helpful to create a running list or spreadsheet of all the instances you can find. Saving this content makes it possible to pursue legal relief even if the poster tries to delete it later.
Reach Out to the Poster to Request Removal
Depending on the situation, it may be possible to convince the perpetrator to remove the images from the internet independently. If you know the poster personally, a diplomatic phone call or email can be the quickest solution.
For more touchy or complicated situations, your attorney may send a demand letter promising to take legal action if the perpetrator does not remove the content immediately. These letters can often be enough to convince the poster to comply—or at least participate in settlement negotiations.
Contact Website Hosts or Administrators
Another efficient method for removing revenge porn is to report it to the website where it was posted. Mainstream social media platforms like Instagram and Twitter have strict Terms of Service prohibiting unlawful and explicit content.
Revenge porn and shaming sites, on the other hand, are much more difficult to work with. These websites' primary purpose is to allow users to distribute unlawful content, and they often operate overseas to make it harder to be held accountable.
Other sites demand a processing fee before they take action to remove content on your behalf. These fines are unethical, if not unlawful—so consult your attorney about your options before paying.
Report the Content to Google & Popular Search Engines
Users can report revenge porn to Google and other search engines to have it delisted from search results. For instance, to remove results from Google search, you can submit a notice through Google's revenge porn portal.
Keep in mind, however, that removing content from search results keeps casual searchers from finding the explicit images—but it does not remove the content at its source. We always recommend removing revenge porn from the original platform first, if possible.
Lock Down Your Online Accounts
It is always a good idea to maximize your privacy settings on social media and other accounts, but it is especially crucial if you are a victim of revenge porn. By setting your social profiles to private, you prevent malicious actors from contacting or seeing information about you.
If your device or account was hacked, you may also want to change your passwords for every online account, ensuring each password is strong and unique. For extra security, you can also use two-factor authentication to make it more difficult for hackers to access your private information.
For further reading, please see our comprehensive guide 'My Ex Posted My Nudes: What Can I Do to Remove Them?'
Legal Actions to Remove Your Leaked Intimate Content From the Internet
If simpler methods do not work, you may need to resort to legal action to remove your leaked nude images. In this section, we describe the short- and long-term legal methods you and your attorney can take to respond to revenge porn effectively.
Send a DMCA Takedown Notice
If you took the images in question, you probably own the copyright to those photos or videos, regardless of whether you formally registered the copyright with the U.S. Copyright Office.
Posting content to which you have a copyright constitutes a copyright violation. You can leverage the Digital Millennium Copyright Act (DMCA), which protects copyright holders in the digital space, by sending a DMCA takedown notice.
Delivering a DMCA takedown notice to the platform or internet service provider informs the infringing party that your content was posted in violation of copyright law. However, DMCA takedown notices can be complicated, and the wrong wording can complicate the matter further. Therefore, it is important to work with your attorney to ensure the notice is as effective as possible.
Work With a Revenge Porn Removal Attorney to File Suit
While filing a revenge porn lawsuit may be time-consuming and costly, it may be worth it if you want to bring the perpetrator to justice.
Experienced internet attorneys are well-versed in state revenge porn laws, reporting harmful content to the relevant platforms, and filing a lawsuit if necessary. And most of all, we can provide judgment-free support during this stressful time.
As a victim of revenge porn, you may have a civil or criminal claim (or both) against the poster.
File a Civil Suit
By filing a civil lawsuit for revenge porn, you may win monetary damages and obtain a court order to remove the harmful content from the internet. While only twelve states have civil laws addressing revenge porn, your attorney may advise you to bring related civil claims like:
Cyber or general harassment,
Fraud,
Prima facie tort,
Copyright infringement,
Privacy torts (false light, misappropriation, or intrusion invasion of privacy),
Stalking,
Blackmail, and
Extortion.
Many plaintiffs in revenge porn lawsuits choose to use a pseudonym due to the sensitive nature of these matters. That way, your name will not appear in public court records, which protects your privacy.
To give your attorney the best chance of success in bringing a civil claim, preserve as much proof of the revenge porn as possible. This evidence can include the perpetrator's online identity, screenshots and URLs of the content, and copies of any communication with the perpetrator.
File a Criminal Complaint
Perpetrators of revenge porn can face criminal repercussions in 48 states and the District of Columbia. Especially if you were a minor when the images were taken, the perpetrator has committed child pornography—which is prosecuted severely in every jurisdiction.
Victims in criminal suits may obtain a restraining order, a court order for content removal, and/or collect damages up to $150,000.
The state prosecutes criminal cases, which means that, unlike a civil case, you have no control over the case beyond reporting the situation to law enforcement. While private attorneys can help gather evidence and advocate for you, they generally do not participate before the court in these cases.
In certain revenge pornography situations, several ancillary federal criminal statutes may apply. For example, if a perpetrator created and circulated doctored images and personal information about a victim (including fake social media accounts), they could face felony charges under federal cyberstalking and federal identity theft statutes.
Additional Long-Term Actions to Take
Dealing with revenge porn often involves more than simply removing the offending content from the internet. Below, we discuss non-legal but additional long-term actions you may consider taking to protect your mental health and ongoing digital footprint.
Seek Out Support From Family & Loved Ones
Being a victim of revenge porn can be incredibly traumatizing. It is essential to recognize the emotional and psychological toll and seek support during this difficult time. You may be tempted to isolate yourself out of embarrassment, but being alone can make your feelings of anxiety, shame, or sadness worse. At the very least, stay connected with your loved ones for routine conversations—and at best, confide in trusted friends or family members about your situation.
Next, educate yourself about revenge porn. Familiarize yourself with resources and organizations dedicated to helping victims of online harassment. Understanding that you are not alone—and recognizing the widespread nature of this problem—can provide some solace.
Seek Out Professional Support
You may also consider seeking therapy or counseling from therapists specializing in trauma or cyberbullying. They can provide coping mechanisms and therapeutic strategies for dealing with your situation.
Support groups can also be extremely helpful. Many online and offline groups allow victims to share their experiences and support each other. These communities can offer invaluable advice, resources, and understanding.
Continued Monitoring of the Internet to Address New Postings
Once the threat has been addressed, it is important to monitor your online footprint for future attacks. You can periodically search for the offending content using Google's Reverse Image Search tool or advanced filters.
Monitoring tools like Google Alerts and PimEyes are also excellent options for tracking your online footprint on an ongoing basis.
And if you do not have the time or inclination to keep an active watch for future threats, you may consider using digital risk protection (DRP). Minc Law's DRP service provides an extra level of scrutiny and protection by identifying and responding to online threats before they materialize.
We Help Remove Leaked Nudes & Revenge Porn From the Internet
It can be devastating to find your intimate images or videos leaked on the internet. It can also be difficult to know exactly where to begin or the scope of the content on the internet. Revenge porn is a crime and we can help.
We have extensive experience helping victims of revenge porn remove explicit and intimate content from the internet and file suit against the perpetrator (if necessary). We can also work with law enforcement to bring the perpetrator to justice.
★★★★★
"I am so happy with the first class service I received. Thank you for helping me re-claim my good name!"

Steven G

February 5, 2023
If you are the target of revenge porn and would like to explore your removal options, reach out to schedule your initial, no-obligation consultation with an intake specialist by calling us at (216) 373-7706, speaking with a Chat representative, or filling out our online contact form.