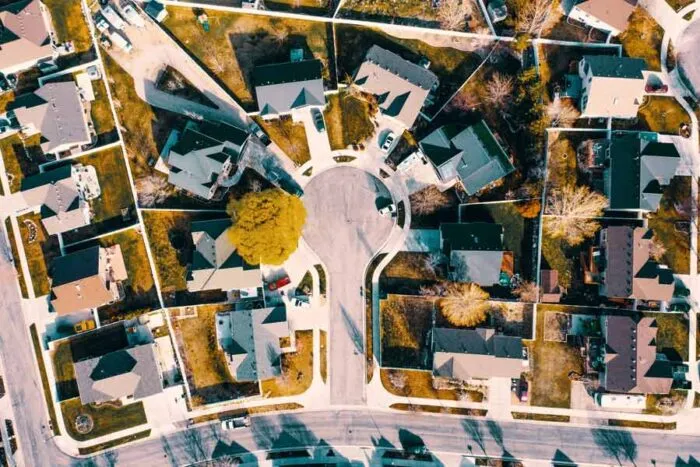 - Originally Published on March 20, 2023
How to Deal With Defamation on Nextdoor.com
Table Of Contents
Need Help? Connect With Us
All Minc Law exploratory calls are confidential, free of charge, and without obligation.
This page has been peer-reviewed, fact-checked, and edited by multiple qualified attorneys and legal professionals to ensure substantive accuracy and coverage. Our publication process is robust, following a 16-step content creation and review process.
As a social networking site for neighborhoods, Nextdoor can give you a sense of community and help you get to know your neighbors. But defamation on Nextdoor can quickly turn the experience sour—and tarnish your reputation in your own community.
If you or your business are being defamed on Nextdoor, we recommend taking the following steps right away:
Determine if the content is indeed defamatory,
Avoid taking extreme action,
Preserve evidence of the defamatory statement(s),
Block the defamer and report the content for violating community guidelines,
Reach out to the poster (if appropriate), and
Work with an experienced internet defamation attorney to explore your legal options and filing suit.
At Minc Law, we have extensive experience helping individuals and businesses navigate internet defamation. We have removed 50,000+ pieces of false and malicious content for our clients—all without drawing unwanted attention to the matter.
In this article, we provide information on Nextdoor defamation and how to respond to attacks on the platform. We also give pointers on finding an experienced legal representative to support you during the process.
Don't suffer in silence.
With a team of experienced attorneys, we will fight for the closure you deserve. Take back control today.
Contact Minc Law
Nextdoor: Social Networking for Neighborhoods
Nextdoor is a private social networking platform that neighbors can use to connect with each other. While Nextdoor is not as widely used as Facebook or Twitter, it reported 36.7 million active weekly users in the first quarter of 2022.
When a user signs up for a Nextdoor account, they must provide their physical address. They are then connected to groups in their physical vicinity—where neighbors commonly post about missing or found pets, suspicious neighborhood activity, and announcements of local interest. Users can also buy and sell items or ask for local recommendations.
Different Forms of Defamation on Nextdoor
There are several different areas of Nextdoor that you can use to connect with people and businesses in your area. With so many ways to connect and communicate on Nextdoor, it is not surprising that false statements amounting to defamation occur on this platform.
The following are three places within Nextdoor's platform where users can post content:
Neighbor Community Boards
After creating an account on Nextdoor and inputting your address, you are connected with your neighborhood's community board. People in your neighborhood make posts on these boards to discuss issues about safety, ask for recommendations, and buy and sell items. However, in our experience, these postings are sometimes used to defame others in the neighborhood.
For example, perhaps your neighbor posts a claim that you unlawfully sell drugs out of your home and that others should steer clear of you. If this statement is false, you may potentially have a defamation claim against them.
Group Pages
In addition to community board pages, Nextdoor users can join groups for specific interests in their area.
For example, Nextdoor contains lost-and-found pet groups, book clubs, sell-and-swap groups, and more. Similar to the 'Neighbor Community Boards', group members' posts are visible to all group members. Defamation can also occur inside these groups.
For example, say there is a lost-and-found pet group in your area. A group member posts about how you, another member of this group, neglect your pets and that they should be taken away from you. These statements could be considered defamatory if they are false, and you may be able to take legal action against the poster.
Business Pages
Nextdoor also hosts business pages on its platform. While you cannot leave reviews for businesses on Nextdoor, you can make "recommendations" and tag business pages in your posts community and group posts.
While it is unlikely that someone recommending your business to another user would make false and negative statements about it, it is possible that a user would tag your business in a post on a community board or group board and make false claims.
For example, perhaps you own a local pizza shop with a business page on Nextdoor. A user tags your business page in a post claiming your pizza shop has bugs in its food and has not passed a health inspection in years. If these claims are untrue, you may have a libel claim against the user who posted these defamatory statements.
Impact of Defamatory Posts on Nextdoor
Defamation on Nextdoor.com can have several potential effects on you, both in the short term and the long term. Some of the potential effects include:
Reputational damage within your community. Negative comments or reviews can make it difficult to build relationships with neighbors or establish yourself as a trusted community member.
Emotional distress. Particularly if the comments are untrue or unfairly target you, they can impact your mental health and overall well-being.
Social Isolation. Being the target of defamatory comments on Nextdoor can make you feel isolated from your community. You may be less likely to attend community events or participate in local activities because of the negative feedback you have received.
Damage to personal and professional relationships. If the comments are visible to your friends, family, colleagues, or potential employers, they may impact their perceptions of you and make it more difficult to establish trust and credibility.
Why You Should Remove Defamatory Content From Nextdoor
The biggest reason to remove defamatory content from Nextdoor is to minimize damage to your reputation.
Damaging online content poses significant risks to you and your interests. Those who hold a personal grudge or are seeking a competitive advantage can weaponize such content for their own nefarious purposes.
Embarrassing or damaging online content about you or your business can undoubtedly influence the opinions and decisions of those with whom you interact with in a social or professional setting. There is always a risk of the content "going viral" and causing irreparable damage to your reputation.
Removal of unwanted content eliminates these risks.
Responding to Defamation on Nextdoor
Nextdoor makes it easy to respond (publicly or privately) to individuals. But just because it is easy, that does not mean it is wise.
If you are considering legal action against a defamer, we usually recommend not responding to the individual—or at least consulting with a legal professional before doing so.
Can You Respond to Content on Nextdoor?
Like Facebook or another social media platform, users can respond to posts and comments on Nextdoor. Users can also send private messages to other Nextdoor users.
However, if a user posted a defamatory remark or negative recommendation about your business, it is often best to resolve the issue privately rather than publicly.
If you do choose to respond publicly, you must adhere to Nextdoor's Community Guidelines. If your response contains name-calling, public shaming, or personal attacks, you risk the platform taking it down. Instead, look for ways to de-escalate emotions and find a solution (if the poster was a real customer).
Should You Respond to Bad Recommendations on Nextdoor?
There are many reasons it may not be wise to respond to a bad recommendation or defamatory comment on Nextdoor. First, responding to these posts may heighten their visibility—and if you respond poorly, the fallout could do more harm than good.
And if you are an attorney or medical professional bound by confidentiality regulations, you risk breaching your clients' privacy if you respond in detail.
Generally, we recommend against responding publicly to a bad comment or recommendation on Nextdoor. That said, there are some situations in which it might be prudent to respond—especially if you believe the review is not fake and comes from a real customer. If you can find a solution, the customer may remove the harmful post on their own.
Please see our comprehensive guide explaining if you should respond to bad reviews.
How to Deal With Defamation on Nextdoor.com
While it may not be a good idea to reply to a defamatory post on Nextdoor, that does not mean you have no recourse.
In this section, we provide actionable tips for determining whether a Nextdoor post is defamatory—and if so, how to respond effectively.
Determine if the Content is Defamatory
First, not all negative or harmful content rises to the level of defamation. For example, suppose a Nextdoor user posts a negative opinion of your business (such as "this restaurant has terrible food"). In that case, it may harm your business—but it is not defamatory.
To qualify as defamation in most states, a statement must be:
A false statement of fact (i.e., not an opinion) made about you,
Communicated or published to a third party,
Made with (at least) a negligent level of intent,
That causes damage to your reputation.
What Are Nextdoor's Community Guidelines on Defamation?
Nextdoor prohibits defamatory content and encourages users to report posts that violate this rule. As stated in Nextdoor's community guidelines: "If a Nextdoor user is found to have engaged in defamatory behavior, their account may be suspended or terminated, and legal action may be taken against them by the person or organization they defamed."
Do Not Take Extreme Action
It is mortifying and overwhelming to be defamed on a social media platform—but please remember: it is not worth taking extreme action such as hurting yourself or others. Social media defamation is not the end of the world, and several remedies are available to you.
If you are experiencing thoughts of self-harm, please know that you are not alone. You can talk to someone who can help at the National Suicide Prevention Lifeline by dialing 988 anywhere in the United States.
Preserve Evidence of the Defamation
While it may feel counterintuitive to create records of the damaging content, evidence is essential if you want to file a defamation lawsuit. This step is especially important when dealing with defamation on Nextdoor since all content is posted to private groups and boards. Without screenshots, there is no way for your attorney and court officials to view the defamatory content.
Take screenshots of the posts or messages on Nextdoor, as well as of the poster's profile. You may also want to use a preservation tool like Page Vault to document photos, videos, and text. Save all relevant information, including the poster's identity, any communication you have had with them, and any evidence of the damage you or your business has suffered due to the defamation.
Send Evidence Preservation Letters
If you are planning to file a defamation lawsuit against an anonymous poster on Nextdoor, it may also be helpful for your attorney to send an evidence preservation letter to the platform. These letters ask websites and/or internet service providers (ISPs) to preserve relevant data so it is still available when you issue a subpoena to identify an anonymous user.
To learn more about this process, see our article: How to Identify Anonymous Online Posters.
Block the Defamer
Once you have proof of the defamatory content and other relevant data, you might want to block the perpetrator from seeing or interacting with your profile. This step prevents the defamer from harassing you further or seeing your posts—and it contributes to your peace of mind because you cannot see their new posts, either.
Report the Content for Community Guidelines Violations
You can also report the defamatory post, recommendation, or comment to Nextdoor's moderation team by:
Clicking on the three dots in the top right corner of the content you wish to report;
Choosing "Report Post/Comment";
Selecting "Defamatory or slanderous" as the reason for reporting the content;
Adding any relevant information that might add context to the report; and
Clicking "Submit."
If the poster is in your "Nearby Neighborhood" on Nextdoor, you also have the option to report their account by:
Navigating to their profile and clicking the three dots to the right of their name;
Choosing "Report";
Selecting a reason for reporting them in the pop-up window;
Adding any relevant details, such as examples of specific posts or behavior that violate the Community Guidelines; and
Clicking the green Report button.
If Nextdoor's moderation team agrees that the user and/or content violates the platform's Terms of Service, they may remove the post, warn the user, or delete the user's account altogether.
Reach Out to the Poster
In some cases, it may be effective to deal directly with the poster and convince them to take down the harmful content. But in defamation situations, we do NOT advise contacting the defamer on your own.
Instead, it is best to hire an attorney to reach out to the poster on your behalf through a cease and desist letter or retraction demand letter.
Work With an Experienced Internet Defamation Attorney & Consider Pursuing Legal Action
Online defamation law is still relatively new, which means it is a complex and nuanced area of law. An experienced internet defamation attorney can help you develop an effective strategy for responding to and removing defamatory posts on Nextdoor.
Seasoned online defamation lawyers have the experience and knowledge necessary to navigate complicated reporting procedures, identify anonymous perpetrators, and achieve full content removal. And if litigation is necessary, they can also help file a libel lawsuit and pursue your claims with legal requirements and formalities in mind.
Can You Sue Nextdoor For Defamation?
If a defamatory post on Nextdoor is wreaking havoc on your reputation, it is understandable if your first instinct is to sue the platform itself. Unfortunately, this is almost never a viable course of action.
Section 230 of the Communications Decency Act grants legal immunity to platforms that, like Nextdoor, aggregate user-generated content. The poster is legally liable for what they post, not the platform where they posted it. Your best option is to file a defamation lawsuit against the individual poster or commenter instead.
What Can I Do If the Poster Used a Fake Name?
Nextdoor's policy states that all members who create an account must use their full, real names. However, there is always a chance that someone used a fake name—or changed their display name after creating an account.
If the poster has managed to mask their true identity, your attorney may advise you to file a John Doe lawsuit. This type of lawsuit includes a discovery process where you file a subpoena to unmask an anonymous defendant.
Why You Should Work With a Defamation Attorney to Remove Content From Nextdoor
Dealing with defamation is a delicate task—and it can be hard to know where to turn. In this section, we provide tips for finding an experienced defamation attorney who can help.
Reasons to Work With an Experienced Defamation Attorney
Because online defamation law is still developing, it can be difficult to navigate your legal options and predict outcomes. Your legal representative should be experienced in online defamation—and specifically in the context of social media platforms like Nextdoor. They should also have extensive experience removing defamatory content from the internet and bringing perpetrators to justice.
An experienced internet attorney can help you explore your legal options and determine whether you have a valid defamation claim. They can help you pursue litigation and obtain a court order to compel the removal of the defamatory post.
What to Look For When Hiring an Attorney to Combat Nextdoor Defamation
The right legal representative for you should have proven experience getting defamatory content removed from not only the internet, but Nextdoor and similar platforms. You should also make sure to choose the individual, not the agency.
Any attorney you are considering hiring should meet these criteria:
They have a professional website that lists their full name and credentials,
You know their firm's physical address and have the option to meet with them in person,
Their website contains helpful and knowledgeable information about their area of law.
If the attorney is not transparent about their identity, location, and expertise, you should look elsewhere.
Minc Law Can Help You Address & Remove Nextdoor Defamation
If you are the target of defamation on Nextdoor, it can be difficult to know what to do next or where to turn. But do not have to face your situation alone.
At Minc Law, we have extensive experience helping clients like you remove defamatory content from Nextdoor and other social media websites. We can contact the defamer on your behalf, unmask anonymous perpetrators, and file a lawsuit if needed.
★★★★★

"Fast. Legit. Can't thank Melanie enough for this service. Feel like I have my life back again. Do not hesitate if you're thinking of using them."
Al
Aug 17, 2021
To learn more about how we can help you and to set up a free consultation, fill out our online contact form, use our Live Chat feature, or call us at 216-373-7706.