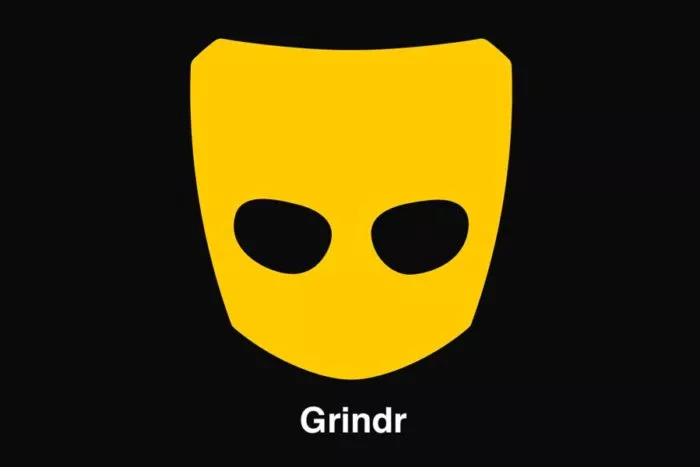 - Originally Published on August 1, 2022
What to Do If You Are the Target of Grindr Sextortion
Table Of Contents
Need Help? Connect With Us
All Minc Law exploratory calls are confidential, free of charge, and without obligation.
This page has been peer-reviewed, fact-checked, and edited by multiple qualified attorneys and legal professionals to ensure substantive accuracy and coverage. Our publication process is robust, following a 16-step content creation and review process.
Grindr sextortion is a popular type of online dating scam in which someone uses the threat of releasing compromising information to extort money from Grindr users. In most cases, the victim is lured into sending intimate photos or videos to the scammer, who then threatens to share them, or "out the user," publicly unless the victim pays a ransom.
If you are the target of of Grindr sextortion, here are some important tips to remember:
Remain calm and do not panic,
Do not give in to the sextortionist's demands,
Maximize all privacy restrictions on social media accounts,
Document and preserve all communications with the sextortionist,
Report the harassment to Grindr for Terms of Service (ToS) violations by:

Clicking the 'Block' icon in the upper left of a user's account,
Selecting 'Report' in the pop-up menu, and
Providing necessary details about the interaction (including most recent chats with the perpetrator);

Report the harassment to your local FBI Field Office or Internet Crime Complaint Center (IC3); and
Consult with an experienced online sextortion attorney.
At Minc Law, our attorneys offer sextortion help to victims by taking the burden of communicating with the perpetrator out of a target's hands, stopping the release of sensitive information, putting an end to the blackmailer's threats, and monitoring the internet for future attacks.
In this article, we will discuss what constitutes sextortion and how this romance scam typically plays out. Then we will cover ways to both avoid and respond to sextortion.
Fallen victim to a sextortion scam?
Let Minc Law help you put an end to the threats and restore your reputation. Contact us today.
Contact Minc Law
What Constitutes Grindr Sextortion?
Grindr is a popular dating app for gay and bisexual men. The app uses GPS to show users who are online and nearby, making it easy for users to connect with potential partners. However, the app has also become a popular platform for scammers and extortionists.
In many cases, these criminals pose as potential partners and then attempt to extort money from their victims. In some cases, they may even threaten to "out" their victims if they do not comply.
Definition of Sextortion
Sextortion is a type of online exploitation in which someone threatens to share intimate images or information about a person unless they are paid money or given something else they want. The term can also be used to describe situations where someone is forced to take part in sexual favors because of threats or blackmail.
There are several other terms that are often used to describe sextortion, including webcam blackmail, internet blackmail, online extortion, sexual extortion, and cyber harassment.
Whatever the term, the basics are always the same: someone is using the threat of exposure or harm to extort something from their victim.
How Common Are Romance Scams Online?
Sextortion and romance scams are two of the most common types of online scams. In 2021, the Internet Crimes Complaint Center (IC3), an organization tasked with monitoring these types of scams, received more than 18,000 sextortion-related complaints, with losses for victims totaling over $13.6 million.
Not only are these types of scams increasing, but they can be particularly difficult to spot if you do not know what to look for.
How Sextortion Can Happen On Grindr: Typical Scenario
In a typical sextortion scam on Grindr (and other online dating apps like Tinder and Bumble), the perpetrator will reach out to their target and strike up a casual conversation. They then convince the victim to send them nude photos or videos, often by promising to send similar material in return. Once they have received the compromising material, they will threaten to release it unless the victim pays them money.
These scams can be difficult to detect, as they often involve conversations that are seemingly innocuous at first. However, most sextortionists follow a similar pattern:
They connect with the victim on social media or dating sites,
They lure the victim into sexual acts and behavior, and
They use recordings of the incident to extort and blackmail the victim.
On Grindr, there is an added element of blackmail. Since most users are LGBTQ+, the perpetrator may also threaten to "out" their victim if they do not comply with the extortionist's demands.
Here is how most Grindr sextortion scams play out:
The "Too Good to Be True" Fake Profile
First, the sextortionist will create a fake dating profile on Grindr that appears "too good to be true." The fake profiles are often full of attractive photos and are sometimes even accompanied by bogus biographies. They will then use this fake profile to connect with victims and lure them into sexual behavior.
A Match on a Dating App or Random Friend Request on Social Media
The scammer will match with you on Grindr and start the conversation. They may even send friend requests on other social media platforms in an attempt to build trust and get you to let your guard down.
The Chat Quickly Turns Sexual
Once a victim takes the bait and starts conversing with the scammer, the sextortionist will attempt to turn the conversation into a sexual one. Sometimes a scammer will even mention that they are underage to lure a victim into thinking they are chatting with a minor.
The Suggestion to Move Platforms & Video Call
Then the perpetrator will suggest moving the conversation to video chat. Often platforms that enable video chat, like Skype, Google, and Facebook will even provide the scammer access to more of the victim's personal information.
The Sextortionist Manipulates the Target into Engaging in Intimate Behavior
Once the scammer lures a victim into a video chat, they will try to manipulate the victim into sexual behavior. Some scammers will even use recordings from a pornographic website to make it look like the victim is chatting with a real person in a similar situation. The perpetrator's goal is to obtain embarrassing or risque content from the victim.
Sexual Exploitation & the Threat
The perpetrator will then preserve and record every video, image, or conversation shared with their victim. They will also research their victim on other social media sites to obtain a list of the victim's friends and family.
Once the sextortionst has enough embarrassing content, they will threaten to release it unless the victim meets their demands, which are typically financial.
Can a Victim of Sextortion Get in Trouble?
Sextortion can be a very traumatic experience and victims may feel ashamed or embarrassed. But, it is important to remember that you are not the one who has done anything wrong. The sextortionist is the one breaking the law.
If you are a victim of sextortion, many people can help you, including attorneys, police, and other law enforcement. Do not be afraid to reach out for help – you will not get in any trouble.
Make sure to read our comprehensive guide answering a question we frequently receive, 'do sextortionists follow through?'. Alternatively, check out our video on the topic below!
Video: Do Sextortionists Follow Through With Their Threats?
Watch
How to Report Sextortion on Grindr
If you are a victim of sextortion on Grindr, it is important to report the incident to the platform so they can take appropriate action.
If you are being threatened with sextortion, it is important to remember that you are not alone and there is help available. By reporting the incident, you can help prevent others from becoming victims of the sextortion and make the app safer for everyone.
What Does Grindr Do About Sextortion on Its Platform?
Grindr has implemented several measures to try to combat sextortion on its platform. First, Grindr's Terms of Service explicitly states that users are not to use the platform to "stalk, harass, abuse, defame, threaten, or defraud other users."
Grindr also created a Scam Awareness Guide which provides information on how to identify and avoid sextortion scams. By educating their users, they hope to reduce victimization on the platform.
Finally, Grindr enables victims to flag and report users who are suspected of sextortion. In many cases, flagging a Grindr user for sextortion will result in the perpetrator's removal from the platform.
It is worth noting, however, that Grindr does not take legal action on behalf of victims. Instead, they encourage victims to reach out to the FBI or their local authorities if they are being extorted online.
Where Can You Report Sextortion on Grindr?
Users will need to take the following steps to report an account and profile on Grindr:
Select the profile of the user. You will see the "block" icon in the top-left corner of the profile.
Choose 'Report' in the pop-up menu.
Once you have selected the report, select the category of offense and click 'Next'.
Provide 'Extra Details' if necessary.
Next, select where the offense occurred (select all that apply):
Depending on your choice, Grindr will ask you if you would like to include your last 30 chats with the person you are reporting.
Last, you will have the chance to review your report.
After pressing 'Submit', you will see a new window with a message thanking you for your report.
You Can Report Grindr Sextortion By Filing a Complaint With the IC3
You can also report Grindr sextortion by filing a complaint with the IC3, the Internet Crimes Complaint Center. The IC3 is a web-based portal that allows victims to report any suspected internet-facilitated criminal activity, including internet extortion and sextortion. The IC3 has been in operation since 2000 and is an excellent resource for victims of online fraud.
Once a complaint is filed with the IC3, it will be reviewed by an analyst and then forwarded to the appropriate law enforcement authorities. This is an important step in combating Grindr sextortion and protecting potential victims. By filing a complaint with the IC3, you can help to hold perpetrators accountable, establish a documented record of unlawful conduct, and prevent others from falling victim to this type of crime.
Contact Your Local Federal Bureau of Investigation (FBI) Field Office
The FBI is the investigative arm of the United States Department of Justice. It has 56 field offices located in major metropolitan areas across the United States and Puerto Rico. These offices carry out investigations, assess local and regional threats, and work closely with police and law enforcement partners on sextortion cases.
Contact information for all FBI field offices can be found at the links below:
For further information on combating sextortion, make sure to read our comprehensive guide detailing how to report sextortion.
What You Should Do If You Discover You Are the Victim of Grindr Sextortion
If you are the victim of Grindr sextortion, it is important to take immediate action. First, it is important to remain calm and avoid panicking. This will allow you to think clearly and take measures to protect yourself.
Then, take the following steps:
Do not give in to the sextortionist's demands,
Maximize your privacy restrictions on social media,
Preserve all communications with the perpetrator, and
Consult with an online extortion attorney.
What Are the First Steps If You Become a Grindr Sextortion Victim?
Remain Calm
It can be difficult to remain calm when you are in the middle of a stressful situation, but it is important to try to do so. When we panic, we often make poor decisions that can have serious consequences. This is especially true when dealing with a scam artist. Scammers deliberately try to provoke a panic response in their victims to get them to make hasty decisions that they will later regret.
Do Not Give in to the Perpetrator's Demands
While it may be tempting to simply pay the ransom and hope that the criminal will delete the compromising footage, this is not an effective solution. In most cases, the extortionist will simply take the money and refuse to delete the video anyway. Worse still, giving in to their demands will only encourage them to try for more money.
Watch this informative video to learn how to protect yourself from sextortion. Discover valuable tips and strategies to safeguard your personal information and respond to online blackmail.
Watch
Maximize Privacy Restrictions on Social Media Accounts
Take steps to maximize privacy settings on all of your other social media accounts and disable any accounts that you do not use. If the perpetrator attempts to contact you on any other platform, immediately screenshot the message as this might become important evidence.
Preserve All Communications & Evidence
When facing extortion, it is crucial to preserve all communications – across every platform and device – that you had with the perpetrator.
Take screenshots of any conversations, whether they are through text, social media, or any other platform. You should also screenshot the extortionist's Grindr profile and account URL, as well as any other contact information you have for them.
Additionally, create a list of any user handles, screen names, or email addresses that the perpetrator is using. If they sent you any images, be sure to save screenshots of those as well.
This information may be helpful in identifying the perpetrator and reporting them to the appropriate authorities.
Consult With an Experienced Online Sextortion Attorney
Before blocking the perpetrator, it is important to consult with law enforcement or an experienced online extortion lawyer. They can help you assess the situation and determine the best course of action.
If the sextortionist is located in a different country, such as the Philippines, Morocco, or Côte d'Ivoire (The Ivory Coast), it may be difficult for law enforcement to take action. In that case, an extortion attorney may be able to help you take other legal action.
Learn How to Avoid Future Grindr Sextortion Scams
While Grindr can be a great way to meet someone new, it is important to be aware of the signs that you may be communicating with a romance scammer.
These red flags can include:
Fake profiles that seem too good to be true,
Attempts to move the relationship forward too quickly,
Various requests for money,
Requests for payment using highly specific payment methods,
The perpetrator is located very far away, and
Refusal to identify themself or meet in person.
How Men Can Protect Themselves From Scams & Blackmail on Grindr
There are a few steps that men can take to protect themselves from sextortion and other scams on Grindr.
First, do not engage with online strangers if you are in a vulnerable emotional state. The internet can be a dangerous place, and you will need to think clearly to protect yourself against threats.
Secondly, be cautious of users who send unsolicited sexually explicit images. Scammers often use this tactic to get victims to let their guard down. More often than not, the sexual images sent by a scammer are faked or sourced from somewhere else online.
Additionally, try to limit the personal information you share online by setting your social media accounts to private. Review your privacy settings to determine exactly what information you are sharing online. Remember that the more personal information you share, the more material scammers have to use against you.
You will also want to avoid attempts to move the conversation to a different platform. Scammers often suggest this to get more personal information about their victims.
Another good rule of thumb is to refrain from opening attachments from strangers or people you have just met. These attachments may contain viruses and malware, which scammers use to gather more information about you. In the worst cases, they may even be able to hack your webcam.
That being said, you also want to turn off your electronic devices and web cameras when they are not in use. This can help prevent hackers from gaining access to your camera and recording you without your knowledge. You may even want to cover your webcams with tape if you are not using them.
Finally, the best way to protect yourself against sextortion is to avoid sending nude or compromising content in the first place. It can be challenging to know who to trust online. By never sending intimate content, you can remove the risk of sextortion.
When to Seek Legal Help With Grindr Sextortion
If you are being sextorted on Grindr, it is important to seek help immediately. Sextortion is a serious violation of privacy, and legal professionals can help you take appropriate action against the perpetrator.
Experienced internet attorneys offer paid consultations, so you can get some initial guidance at an affordable cost. For example, at Minc Law, we offer paid consultations with an experienced sextortion attorney for $500.
You can also report the crime to your local authorities and the IC3 so they can track the perpetrator's behavior and prevent harm to others.
Can You Sue Someone That is Blackmailing You on Grindr?
While it may be tempting to take matters into your own hands when you are being blackmailed with your nude photos or intimate content online, it is important to remember that these types of cases can be complex and difficult to resolve without the help of an experienced attorney.
More often than not, the person who is blackmailing you is located overseas, which makes finding them and taking legal action against them a challenge. Even if you are able to locate the individual, suing them can be a complicated and costly process. That is why it is essential to partner with an attorney who is experienced in internet crimes and who can help you resolve the situation quickly and effectively.
What Evidence Do You Need to Seek Help With Grindr Sextortion?
When you are the victim of Grindr sextortion, it is important to first document all communications you shared with the perpetrator. This can be done by taking screenshots of the messages using the screenshot function on your computer or phone. You should also consider using a paid preservation tool like PageVault or Visualping, which will allow you to save and organize all of the communications in one place.
Beyond saving the conversations, you will want to preserve evidence of the perpetrator's profile and contact information. If you have sent them any money, obtain copies of the receipts showing to whom and where you sent the money. The more evidence you can supply, the better.
How Minc Law Helps Bring Peace of Mind to Grindr Sextortion Victims
Sextortion is a serious and stressful problem that is, unfortunately, becoming more common. If you are facing a sextortionist on Grindr, it is important to know that you are not alone and there are people and professionals who can help.
At Minc Law, we have extensive experience dealing with sextortion and Grindr extortion, and we are here to help you through this difficult time. We have dealt with all kinds of online blackmail and sextortion threats, and we know how to take control of the situation, craft a well-written response, and let the perpetrator know they have targeted the wrong victim.
And if the blackmailer is threatening to post a nude photo or video of you, we will act quickly to get the content removed and the offending accounts suspended. Eventually, the scam artist will realize they need to move on because you are not a profitable target.
If you are the target of Grindr sextortion, dating website or app extortion, or online harassment, and want to take control of the situation, we offer paid sextortion consultations with an experienced Minc Law attorney for $500.
★★★★★

"I highly recommend the Minc Law firm. Not only were they knowledgeable, professional and timely in resolving my matter, but they were a pleasure to work with. Dan, Darcy and Melanie thank you for everything! My only regret was not engaging the firm earlier."

E
October 4, 2021
To schedule your sextortion consultation, call us at (216) 373-7706, speak with a Chat representative, or fill out our online contact form.

Video: Minc Law Sextortion Client Testimonial – John Doe
Watch