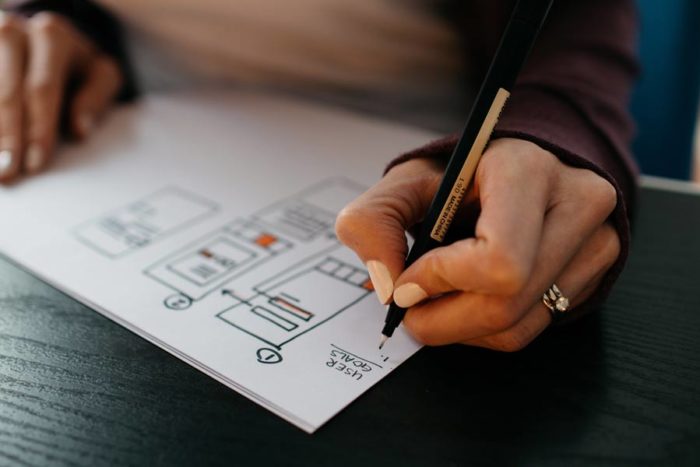 - Originally Published on September 19, 2022
Reputation Crisis Management: How to Prepare For a Reputation Crisis
Table Of Contents
Need Help? Connect With Us
All Minc Law exploratory calls are confidential, free of charge, and without obligation.
This page has been peer-reviewed, fact-checked, and edited by multiple qualified attorneys and legal professionals to ensure substantive accuracy and coverage. Our publication process is robust, following a 16-step content creation and review process.
A reputation crisis is a sudden and negative turn in public opinion that can damage an individual or organization's reputation. These types of crises can happen to any organization, no matter how big or small.
Reputation crisis management is the process of preparing for and responding to a reputation crisis. It is important to prepare for such a crisis well in advance because it can be difficult to manage once it has occurred. While reputation crises are often caused by factors beyond an individual or organization's control, there are numerous effective steps that can be taken to prepare for and prevent them, such as:
Assess and identify any risks to your business and the potential impact,
Identify and appoint a crisis management team,
Establish a hierarchy for sharing information,
Create a detailed action plan that accounts for different products, services, and situations,
Familiarize employees with the plan (if applicable),
Review the plan regularly, and
Implement a rigorous monitoring plan.
At Minc Law, our attorneys are well-versed in all things related to online reputations. We help individuals and organizations monitor, protect, and bolster their reputations through a host of services, including Digital Risk Protection (DRP). Our innovative DRP service helps clients identify and prevent threats to their digital assets, including their online reputation.
Video: What is Digital Risk Protection? Minc Law's DRP Service Explained
Watch
In this article, we will discuss the importance of bolstering and protecting your online reputation from crises long before they happen. We will also cover what to do if you are experiencing a reputation crisis.
Don't suffer in silence.
With a team of experienced attorneys, we will fight for the closure you deserve. Take back control today.
Contact Minc Law
How to Assess Existing & Potential Risks to Your Reputation
We understand that no one wants to think about a crisis before it happens, especially one that is as personal as a reputation crisis. But, in today's world, reputation is everything. That is why it is so important to protect your reputation and be prepared for any potential risks.
What is Reputation & Why Does it Matter?
Simply put, a business or individual's reputation can be the difference between success and failure. A good reputation can open doors and create opportunities, while a bad reputation can close them off. Unfortunately, many people fail to plan for a reputational crisis until it is too late.
For individuals, a positive reputation can lead to better jobs and leadership roles, as well as better relationship prospects.
For businesses and organizations, their online reputation may be even more important. A positive corporate or brand reputation can:
Lead to a competitive advantage,
Ensure that customers stay loyal to your company,
Attract new customers,
Lead to better sales,
Improve funding opportunities,
Create better relationships with stakeholders, and
Result in more positive reviews.
For further information, please read our comprehensive resource answering 'why a positive reputation is important in business'.
How Do You Measure Your Reputation Risk?
Evaluate Your Personal & Business Search Engine Results
Most people will find you by conducting an internet search, so it makes sense to evaluate your own reputation by doing the same. However, it is important to keep in mind that search engines will personalize your results based on your location and browsing habits.
To bypass personalized results and see what truly appears in your search results, consider using a VPN or enabling private browsing mode.
Monitor Social Media Profiles & Mentions
Secondly, you will want to evaluate your social media presence and mentions. Maybe people interact with businesses via social media, so you cannot neglect your social media.
Social media is not something you can set and forget; you need to continue actively monitoring your social media.
Check For Negative Online Reviews of Your Business
If you own a business, online reviews can make or break your business. Make sure you have claimed your business profile on sites like Google, Facebook, TripAdvisor, and Yelp. Also, ensure you are proactively monitoring your reviews once you have claimed your business profiles.
What Reputation Risks Can Threaten Your Company?
A company's reputation is its most valuable asset. It takes years to build a good reputation, but it can be destroyed in the blink of an eye. There are many components to a company's reputation, including:
The quality of products and services,
Employees and customer service,
The safety of your products and services,
Financial performance,
The CEO's reputation, and
Adaptability.
The Quality of Products & Services
A company's products and services are the main reason consumers interact with the business. Consequently, the quality of those products and services will have a substantial impact on the company's overall reputation. The better your company's products and services are, the better your reputation will likely be.
Employees & Customer Service
Skilled and well-trained employees who interact positively with your customers will improve your business's reputation. That being said, happy employees tend to provide the best service to customers. So it is imperative that you not only hire talented employees but that your business trains and treats them well.
The Safety of Your Products & Services
If your products or services have caused harm to consumers, it will likely have a negative impact on your reputation. Likewise, you need to provide a safe and fair environment for your employees because poor company culture can also ruin a reputation.
Financial Performance
Strong financial performance is a reflection of your company's success and conveys trust in your brand. Moreover, if you have quality products, services, and skilled employees, you are more likely to have a profitable company.
The CEO's Reputation
CEOs are often the face of a brand. As such, a CEO's reputation can directly affect the overall image of your company. If your CEO is perceived to be ethical and trustworthy, people are more likely to trust your brand.
Adaptability
As businesses grow, the needs of stakeholders will evolve as well. Companies with positive reputations adapt and keep up with the changing needs of their consumers and other stakeholders.
For further reading, please see our article breaking down the importance of brand reputation to stakeholders.
What is Reputation Risk Management?
Reputation risk management is the process of identifying, assessing, and managing risk to an organization's reputation. A company's reputation is its most valuable asset, and any threat to that reputation can have serious consequences. While some reputation risks are beyond the company's control, others can be managed through proactive planning.
The goal of reputation risk management is to minimize the impact of negative events and protect the company's image. A well-designed program should consider all potential risks and develop strategies to avoid or mitigate them.
By taking steps to protect their reputation, companies can safeguard their most important asset and ensure that they continue to earn the trust and confidence of their stakeholders.
How to Create a Reputation Crisis Management Plan
In the event of a reputation crisis, it is essential to have a plan in place to mitigate the damage and protect your brand. A reputation crisis management response plan provides a structured and systematic way to respond to negative publicity, restore public confidence, and protect the organization's reputation.
Your reputation crisis management plan should include the following steps:
Assessing and identifying any risks,
Establishing a hierarchy for sharing information,
Creating an action plan,
Familiarizing employees with the plan, and
Reviewing the plan regularly.
The first step in any crisis management response plan is to identify and assess potential risks.
Assess & Identify Any Risks
The first step in a reputation crisis management plan is to identify any potential risks. Start by identifying key stakeholders, such as company leaders, who can help identify all the risks facing your business.
These risks might include things like natural disasters, riots, a pandemic, social media faux pas, cyberattacks, product recalls, and workplace issues.
Determine the Business Impact
Once you have identified potential risks and the team that will coordinate the response, you will need to determine the potential business impact of each risk. Because each risk can have different outcomes, they should be analyzed separately.
Identify Your Crisis Leadership Team
Before you can assess potential risks, however, you will need to identify the team who will be involved in the response. This includes identifying the individuals who will lead the response, as well as those who will provide support. You will also need to identify resources for expert and legal advice.
Once you have gathered your team, you will need to define and assign responsibilities for coordinating and overseeing a response.
What is the Purpose of a Crisis Management Team?
A crisis management team is a group of people within an organization who are responsible for preparing for and coordinating the response to potential emergencies.
The goal of the team is to enhance the company's reputation by capitalizing on good behaviors and preventing vulnerabilities. In the event of an actual crisis, the team would be responsible for communicating with stakeholders, coordinating the response, and providing support to employees and customers. Crisis management teams are an important part of any organization's risk management strategy.
What Are the Essential Elements of an Effective Spokesperson in a Crisis?
In a crisis, people look to leaders for guidance and stability. An effective spokesperson is an essential part of maintaining order during a time of chaos. An effective spokesperson must be able to look sincere and speak with genuineness to garner trust. People must believe that the spokesperson is on their side and is working to help them.
The spokesperson must also appear helpful and human. In the midst of a crisis, people are looking for someone they can relate to; someone who understands their pain and is there to help.
Lastly, an effective spokesperson must be able to answer questions. During a crisis, people will have a lot of questions, and they will be looking to the spokesperson for answers. An effective spokesperson must be able to provide those answers clearly and concisely.
Training and practice are essential for anyone who wants to be an effective spokesperson. Without these two elements, it will be difficult, if not impossible, to be an effective leader during a crisis.
Create a Hierarchy For Sharing Information
Next, create a chain of command so there is no confusion as to who has authority during a crisis. This will create much-needed structure and predictability even in an emergency. Consider answers to the following:
How will your team communicate internally?
What tools will you need to communicate?
Who will be responsible for the communications?
How will you share information among employees?
What are your key talking points?
How will you communicate with authorities?
Create an Action Plan
Once you have identified who is in charge, you will actually need to create a plan of action. Planning the response is perhaps the most important part of this entire process. After determining risks and their potential business impact, plan out a step-by-step response to the crisis.
Do not be afraid to ask for feedback and input from key stakeholders, including employees. And keep in mind that the more detailed and fleshed out your plans are, the better prepared you will be.
Establish Detailed Action Plans For Identified Crises
From there, consider ways to ensure your response does not compromise your products or services. Establish measures to isolate the product or service subject to the crisis. You will also want to define and monitor key performance indicators.
Familiarize Employees With the Plan
Your action plan will not be effective unless it is communicated to your employees. Everyone needs to know their roles and responsibilities in the event of a crisis. It may even be wise to implement drills or rehearsals of the plan to ensure everyone knows their role.
Review the Plan Regularly
Crisis management plans are not something you can set and forget. You must consistently review and reconsider your plan to ensure it still meets your business's needs. Ensure that you revisit the plan on at least a yearly basis because risks can change over time.
There are many ongoing changes, such as staff turnover, legal changes, or technological changes, that can impact the viability of your plan. We recommend reviewing your crisis management plans at least once a year to ensure everything will still work as intended.
Implement a Rigorous Monitoring & Recovery Plan
You also need to proactively monitor your reputation. Do this by setting up Google Alerts for your business, products, or services. Also, make sure you own your domain names and promptly respond to damaging online content.
Finally, curate your social media presence to present the image you wish to convey.
What Can Brands Learn From a Reputation Crisis?
A reputation crisis can teach brands a lot about how they are perceived by the public. In the aftermath of a crisis, it is essential to take a step back and assess what went wrong. In doing so, they can potentially emerge from a reputation crisis stronger than before.
What a Poor Crisis Management Plan & Response Looks Like
You do not have to look any farther than the news to find an example of how not to act during a reputation crisis.
In 2017, passengers videoed Dr. David Dao as he was violently ejected from an overbooked airplane at the hands of United Airline employees. Unfortunately, Dr. Dao was injured so badly that he required surgery. In response, United Airlines CEO gave the tone-deaf statement:
"This is an upsetting event to all of us here at United. I apologize for having to re-accommodate these customers. Our team is moving with a sense of urgency to work with the authorities and conduct our own detailed review of what happened. We are also reaching out to this passenger to talk directly to him and further address and resolve this situation."
Key Takeaway: Respond Quickly, Genuinely, & Compassionately
To most people, the CEO's failure to apologize only made matters worse. But his mistake provides a valuable lesson to others – address backlash head-on and do not be afraid to apologize when you are wrong. And always show compassion in your response.
What Effective Reputation Crisis Plans & Responses Looks Like
Johnson & Johnson Tylenol Cyanide Murders
In the 1980s, a lone killer began lacing Tylenol capsules with cyanide, spreading fear and panic among consumers. Unfortunately for Tylenol's producer, Johnson & Johnson, the panic led their market value to drop by roughly $1 billion.
Key Takeaway: Use It as an Opportunity to Grow & Do Not Shift the Blame
To allay people's fears, Johnson & Johnson enacted a massive recall and developed the tamper-proof packaging that is a part of nearly all modern medications. Not only did the company's swift response save lives, but it also reinforced trust in the Johnson & Johnson brand.
Instead of completely shifting the blame to the lone killer, Johnson & Johnson implemented actionable and mitigating steps to combat this crisis head-on. Shifting blame to others can backfire. While it can be tempting to find a scapegoat, this is not a long-term solution. Take responsibility when necessary, and consumers will appreciate your sincerity.
Samsung Exploding Galaxy 7 Phones
In 2016, Samsung faced a PR nightmare when their Galaxy 7 phones started bursting into flames. The company had to halt production and recall over 2 million phones as a result.
Fortunately, Samsung took steps to get to the bottom of the problem, discovering that the phone's battery was causing the fires. And their swift action was rewarded with record-breaking sales for the Galaxy 8.
Key Takeaway: Humanize Your Company
By holding themselves accountable and working to address the problem, Samsung was able to hold on to its reputation for quality products.
How Can Professional Reputation Crisis Management Teams Mitigate a Reputation Crisis?
Sometimes, your company may need to turn to an expert for assistance. Do not be afraid to ask for or seek out help if your company is truly out of its depth. A reputation crisis management team is a specialized group of professionals who are responsible for mitigating the negative effects of a reputation crisis.
Both reputation management attorneys and companies can help you craft a response to a reputation crisis and help you safeguard your company's image going forward. These teams employ a variety of services to help you protect your company's reputation such as:
Content removal services,
Online reputation management and suppression services, and
Digital risk protection and monitoring services.
Content Removal Services
An internet defamation attorney, like those at Minc Law, can help determine ways to get unwanted content removed from the internet. They can then take steps to get the content removed so you can restore your reputation.
Online Reputation Management & Suppression Services
Online reputation management (ORM) is the process of shaping public perception of an individual or organization by influencing search engine results. Using a variety of marketing, public relations, SEO, and legal strategies, ORM companies can help you bolster and protect your online reputation.
Digital Risk Protection & Monitoring Services
At Minc Law, we offer a comprehensive digital risk protection (DRP) service to identify, monitor, and respond to digital threats. The goal of the program is to spot and end threats to your digital footprint before they occur – avoiding a potential reputation crisis. And when a crisis occurs, we use our technology, tools, and expertise to craft a strategic response and mitigate damage.
How Do You Know Whether or Not You Need Digital Risk Protection?
Businesses and individuals alike can benefit from digital risk protection. Whether you have a personal or professional brand, DRP can help monitor the internet for threats. When a threat is identified, professionals can respond swiftly and thoroughly.
Ultimately though, the best way to determine if DRP is right for you is to schedule a demonstration and consult with a DRP specialist.
If you or your company's reputation has already suffered great harm, we recommend reading our articles explaining how to repair a damaged online reputation and why you should hire an attorney as your online reputation expert.
Can Your Business Handle a Reputation Crisis?
A reputation crisis can be an absolute nightmare for individuals and businesses alike, and result in catastrophic consequences if not dealt with appropriately and swiftly.
At Minc Law, we know just how devastating a reputation crisis can be for you or your company. We have extensive experience helping individuals and businesses protect, monitor, and bolster their online reputations. We understand that your digital reputation is one of your most valuable assets in today's digital age and critical to protect at all costs.
★★★★★

"Michele Simonelli recently helped me with an sextortion case. Due to the escalating nature of the situation, she promptly moved a previously scheduled meeting forward, and took immediate action to help mitigate the threat. As anyone facing these type situations knows, it's extraordinarily agonizing, and one cannot even think logically. Michele was reassuring, and extremely responsive to my texts and phone calls, and also appeared non-judgemental. There's no way to know the outcome had I not used her services, however, the backing of her and the firm gave me enough confidence/hope to get through the situation, with what appears to be a successful outcome. Thank you Michele for your professionalism, responsiveness and kindness! I highly recommend this firm and particularly Michele."

RH

August 18, 2022
If your business's reputation has been damaged or is under attack, we can help. To explore effective reputation repair strategies for your business, reach out to schedule your initial no-obligation consultation by calling us at (216) 373-7706, speaking with a Chat representative, or filling out our online contact form.