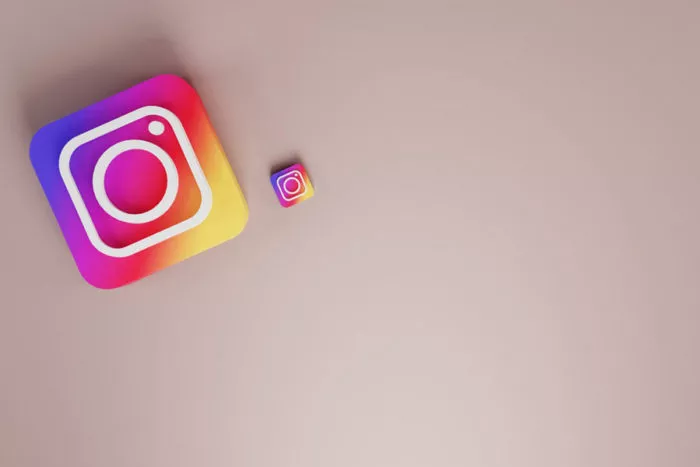 - Originally Published on July 29, 2022
How to Deal With Sextortion on Instagram
Table Of Contents
Need Help? Connect With Us
All Minc Law exploratory calls are confidential, free of charge, and without obligation.
This page has been peer-reviewed, fact-checked, and edited by multiple qualified attorneys and legal professionals to ensure substantive accuracy and coverage. Our publication process is robust, following a 16-step content creation and review process.
If you have been the victim of Instagram sextortion, you know firsthand how terrifying and isolating the experience can be.
That is why it is essential to know what to do if you are the target of sextortion on Instagram. We recommend taking the following actions immediately:
Do not panic,
Stop engaging with the perpetrator immediately,
Preserve all evidence of communication from the sextortionist,
Set all of your social media profiles to private,
Report the harassment to Instagram by reporting the perpetrator's profile and/or posts or messages for Terms of Service (ToS) violations,
Report the harassment to national or local cybercrime agencies such as the FBI, INTERPOL, or the Internet Crimes Center (IC3).
Monitor your online footprint for subsequent attacks or sensitive content about you, and
Reach out to an experienced sextortion attorney.
At Minc Law, we have years of experience helping our clients handle sensitive issues like being the victim of a sextortion attempt. We are adept at identifying online harassers, reporting the harassment to the proper channels, and putting an end to the attacks quickly and discreetly. We make it our priority to take the burden of communicating with the sextortionist out of your hands and create an effective strategy for response.
In this article, we explain how to spot sextortion schemes on Instagram. We also demonstrate how to report a sextortion attempt to the platform, and we discuss the legal options that are available to you if you are the victim of Instagram sextortion.
Being blackmailed online?
Don't suffer in silence. We'll fight for the closure you deserve. Take back control today.
Contact Minc Law
How to Recognize Sextortion Schemes on Instagram
Sextortion is the term for scams in which the offender lures or coerces their victim into sending explicit images, videos, or other media of themselves. The sextortionist then uses those explicit images to extort money from the victim or otherwise blackmail them.
Sextortion may also be referred to as:
Online blackmail,
Webcam blackmail,
Sexual extortion, or
Web sextortion.
The primary difference between sextortion and other forms of extortion is that a sextortionist threatens to reveal intimate images or videos if their demands are not met.
What is Instagram Sextortion?
As its name suggests, Instagram sextortion is sextortion that takes place (at least in part) over Instagram. Instagram is a popular medium for sextortion due to the following factors:
The platform is primarily an image- and video-based medium;
It is relatively easy for scammers to create multiple, anonymous Instagram accounts; and
Instagram is popular for younger users between the ages of 15 and 30.
In our experience at Minc Law, most sextortionists live overseas. We find that sextortionists most commonly operate out of Côte d'Ivoire (The Ivory Coast), the Philippines, and Morocco.
Instagram sextortion typically looks something like this:
One day, you log into your Instagram account and see a new follow request. It is someone young and attractive, with a respectable number of followers. You do not know them, but you are curious—so you accept the request.
The individual messages you shortly thereafter, flirting and trying to get to know you. One thing leads to another, and before you know it, you agree to exchange intimate photos with them. The second you do, everything changes.
The next message you receive from the individual instructs you to send them hundreds or thousands of dollars. If you do not, the individual tells you they will release your photos to everyone you know.
Since many sextortionists operate internationally and frequently send their threatening messages from public internet cafes, they believe they are protected from any consequences. They often use their anonymity to target as many victims as they can, hoping one of them will fall prey to the sextortionist's schemes.
To better spot overseas sextortion scams, we recommend reading our comprehensive guide explaining what to do if you are the target of a Philippines sextortion scam.
How Common is Sextortion on Instagram?
Unfortunately, sextortion is a too-frequent occurrence across all social media and dating websites. While there is no Instagram-specific number available, the FBI estimates that there were more than 18,000 sextortion-related complaints to the Internet Crime Complaint Center last year, with losses of more than $13.6 million.
How to Spot Instagram Sextortion
Identifying a potential sextortionist on Instagram can be tricky, but there are a few telltale signs for which you can be on the lookout. We discuss a few of the most common red flags of sextortion scams below.
If They Seem Too Good to Be True, They Are
If an attractive individual that you do not know messages you randomly, it could be a sign that the individual is trying to scam you.
Consider conducting reverse image searches for the profile photo or any other photos they post. In many of our Instagram sextortion cases, the scammer uses photos that they stole from models or other Instagram accounts.
No Common Instagram Followers
If an unfamiliar user sends you a follow request, check to see whether you have any friends in common. If you do not have any common followers, their motives for sending you a follow request may be suspect.
Their Messages Seem to Be Translated From Another Language
Many online sextortionists—though not all—are based outside of the U.S. and do not speak English fluently. If their messages are difficult to understand or seem to be translated or scripted, that could indicate you are dealing with a scammer.
Their Messages Are Overtly Sexual or Flirty From the Start
The hallmark of sextortion schemes is that the individuals ask to engage in sexual messages or intimate image exchanges. If their messages are flirty or sexual within a matter of hours, that is a good indication that they may be seeking to scam you.
They Try to Move Your Conversation from Instagram to Another App
It is common for sextortionists to suggest moving a conversation from Instagram to an app like Skype or WhatsApp. The sextortionist may feel more protected because of these apps' assurances of end-to-end encryption.
It is common for sextortionists to suggest a video call, promising to expose themselves if you do as well. It is not until after this video call that they inform you they recorded you. They will then threaten to release the video unless you send them money.
What to Do If You Are the Victim of Sextortion on Instagram
Being targeted and harassed by online sextortionists can be overwhelming and stressful. In these situations, it is difficult to know how to proceed. Below, we cover several steps you can take to protect yourself, mitigate the damage, and respond to the sextortion attempt effectively.
What Should You Avoid If You Are the Victim of Sextortion on Instagram?
First, it is important to know what NOT to do if you are being harassed by a sextortionist. Avoid the following:
Panicking,
Paying the perpetrator,
Engaging further with the sextortionist, and
Trying to "get ahead of the story."
1. Avoid Panicking
If you are a victim of sextortion on Instagram, resist the urge to panic and act rashly. These scammers anticipate that your fear will cause you to swiftly give in to their demands. It is an essential part of why these scams can be so effective.
2. Avoid Paying the Perpetrator
Although it may feel like you have no choice but to give in to their demands, do not pay the ransom. The scammer will try to threaten and pressure you—but remember: giving in to their demands shows them that they can manipulate you.
Paying a sextortionist usually does not make them go away. Instead, they will only be emboldened to ask for more money.
Watch this informative video to learn how to protect yourself from sextortion. Discover valuable tips and strategies to safeguard your personal information and respond to online blackmail.
Watch
3. Avoid Engaging With the Perpetrator Further
The more you engage with the sextortionist, the more they will harass you. Although it feels counterintuitive, do not reply to their threatening messages.
4. Avoid Disclosing Information Unnecessarily
Once a sextortionist threatens to release compromising images of you to your friends and family, it is tempting to "get ahead of the story" by informing your closest acquaintances of what might come out about you.
But in many cases, you may be able to solve the situation before the sextortionist releases the images—especially if you obtain the help of an attorney. So it is best to avoid sharing any embarrassing information about how you ended up in this position until it is absolutely necessary.
For further information, we recommend reading our comprehensive guide tackling a common question we receive, 'Do sextortionists follow through?'
What Steps Should You Take If You Are the Target of Instagram Sextortion?
In this section, we cover the non-legal steps you can take if you are a victim of sextortion on Instagram. These steps include documenting evidence, protecting your social media privacy, reporting the harassment to Instagram, and monitoring your online presence.
1. Preserve All Evidence of the Sextortion Attempt
First, document all of your communication with the sextortionist. This documentation includes screenshots of the messages, pictures of their Instagram profile, and any other evidence you feel is important to the situation.
If you decide to report the incident or retain an attorney to help you resolve the situation, evidence will be crucial.
2. Set All of Your Social Accounts to Private
Next, it is imperative that you secure all of your online accounts—not just your Instagram profile. Visit all of your social media accounts and set the privacy settings to the highest level.
To set your Instagram account to private, navigate to your profile and click the three bars at the top right of the screen. Click Settings.
Click Privacy.
From this page, you can adjust your privacy settings. Make sure 'Private Account' is toggled on. You can also choose to limit who can see and comment on your posts, message you, and mention you.
3. Report the Harassment to Instagram
If you are the victim of a sextortion attempt on Instagram, you should report the incident to the social media platform for Terms of Service violations. We explain the reporting procedures in greater detail below.
4. Monitor Your Online Search Results & Social Mentions
If a scammer has targeted you for sextortion, they may not stop at Instagram. It is crucial to monitor your online reputation across platforms for subsequent postings.
For example, you can set up a Google Alert for your name or a keyword you would like to follow. Once you set up the alert, Google will send you an email each time your chosen word or phrase is mentioned in search results.
5. Consult an Experienced Sextortion Attorney
Sextortion is a serious crime, and it is a good idea to have a lawyer who is experienced in internet extortion on your side. They will be able to evaluate your legal options and address the sextortionist if you continue to experience harassment.
Reporting Sextortion on Instagram
Being on the receiving end of a sextortion attempt can be overwhelming and embarrassing. It can be difficult to know where to turn—and many victims are hesitant to report sextortion or reach out for help because they fear being judged or blamed for their situation.
But if you are a victim of sextortion, do not let this feeling overcome you. The first step is to push back against the scammer by reporting the incident to the platform where the sextortion attempt took place.
What Information Do You Need to Report Sextortion on Instagram?
Before you report the incident to Instagram, be sure you have the following information:
The Instagram account URL and profile photo of the sextortionist;
A list of any user handles, screen names, or email addresses the scammer is using;
Screenshots of any images the sextortionist sent you; and
Any relevant contact information you have for the perpetrator.
Keep in mind that when attempting to seek consequences for a sextortionist, the more data points you can provide, the more effective your report will be. And of course, comprehensive information can help local police, law enforcement, and your attorney seek consequences for the scammer as well.
How Can You Report Sextortion on Instagram?
While social media has many benefits, including letting users connect and explore a greater online community, it also has a dark side. Social media is a breeding ground for bullying, harassment, and defamation.
In response, Instagram and its parent company, Meta, work to keep the platform safe for users. Accounts or posts created with the sole intention of bullying or harassing another user violate Instagram's Community Guidelines.
According to Instagram's help center, you can report an Instagram post that contains harmful content, including spam, nudity, hate speech, and bullying or harassment. Keep in mind that when you report a harmful post to Instagram, you are anonymous—the perpetrator will not see who reported them.
There are two key ways to report sextortion on Instagram:
Reporting the profile, and
Reporting specific messages and/or posts.
We explain how to make both types of reports below.
How to Report an Account on Instagram
If you are experiencing harassment from another Instagram user, you can report the profile by clicking or tapping their username from their feed or story post. Alternatively, you can search for their username and navigate to their profile.
Once you are on their profile, click or tap the three dots at the top of their profile. Click or tap Report, then follow the instructions to add relevant information about the account you wish to report.
How to Report a Message or Post on Instagram
If you would rather report a single post, navigate to the post in question and tap the three dots at the top right. Click Report and follow the on-screen instructions.
Similarly, to report a private message on Instagram, tap and hold the message until the reaction menu bar appears. Tap Report and follow the on-screen instructions to complete your report.
Reporting Instagram Sextortion to Various Cybercrime Agencies
If you are a victim of sextortion on Instagram, you may also wish to report the incident to one or more of the agencies that handle cybercrime at a national or local level. These agencies include:
Your local law enforcement,
Your local Federal Bureau of Investigation (FBI) Field Office,
Internet Crimes Complaint Center (IC3),
INTERPOL, and
National Center For Missing and Exploited Children (NCMEC).
You can also report sextortion scams to your email provider. You can identify the service provider to report the scam to by checking the domain name of the scammer's email address ("Gmail.com", "Yahoo.com", "Outlook.com) and then flagging the sextortion emails via specific reporting procedures.
How Does Instagram Handle Sextortion Complaints?
After they receive a report about a piece of content on Instagram, the review team will determine whether the content violates Instagram's Community Guidelines. If it does, the team will hide or remove the content from Instagram.
Once you have reported a post or profile to Instagram, you can check the status of your report by navigating to your profile and tapping the three bars in the top right of the page. Tap Settings.
Next, tap Help.
Tap Support Requests to view the reports you have submitted. Keep in mind, however, that not every report you make is viewable on this page.
How to Avoid & Combat Sextortion on Instagram
Sextortion is easy to spot once you have become a victim. But identifying the signs before the sextortionist has lulled you into a compromising position is a bit more difficult—unless you know what to look for.
Below, we show you how to protect yourself from sextortion before it happens.
What Steps Should You Take to Protect Yourself From Sextortion on Instagram?
We recommend following these tips to reduce the risk of becoming a victim of Instagram sextortion:
Do Not Engage With Strangers Online While in a Vulnerable State
The internet is much like a minefield, which is why you need all of your wits about you when interacting with others online.
If you are in an emotional frame of mind—if you are going through a breakup, for instance, or even if you have just had a few drinks—it is best to avoid getting into conversations with strangers.
Be Cautious of New Online Connections
Anytime an individual that you do not recognize sends you a friend request, you should start from a place of skepticism. Do not simply accept the request; instead, examine their profile for red flags such as:
You have no friends in common,
Their profile is very new and/or has very few followers,
Their profile picture is a stock photo or is stolen from another user's account (you can check this by conducting a reverse image search), or
Their profile bio is empty, full of emojis, or nonsensical.
Avoid Invitations to Move the Conversation to a Different Platform
Meeting new friends can be exciting, and it is understandable to want to keep the conversation going in an easier medium.
But if your brand-new "friend" quickly invites you to move to a more private platform like WhatsApp, Skype, or Facetime (or even a private phone call), this should be a red flag. They may wish to record your conversation for extortion purposes.
Do Not Send Intimate Images of Yourself to Strangers Online
The best way to protect yourself is to avoid playing into the ultimate goal of a sextortion scheme, which is to obtain and use your nude photographs or videos to blackmail you. Do not send nude photos, sexual messages, or any personal information to a stranger online.
Even if you feel safe because they offer to send you photos of them, do not send them your photos. They are likely using photos stolen from porn sites to give you this false sense of security.
Trust Your Gut
If you suspect an account is trying to scam you, stop messaging them. Do not try to trick them or turn the tables on them.
Simply block the account and do not respond to any further messages they send you.
What Legal Services Can Do to Stop Sextortion on Instagram
If you are the victim of Instagram sextortion, it is important to act quickly to mitigate the damage. Sextortion is a crime and a violation of your rights—and an experienced attorney can help. Many legal professionals offer free consultations, so you may be able to receive initial guidance about your situation at no cost.
It may also be a good idea to report the crime to your local authorities and the FBI to prevent the same perpetrator from harassing other victims.
How to Find Trustworthy Attorneys to Help Stop Sextortion on Instagram
If you are looking for a reliable sextortion attorney, there are a few methods you can use to narrow down your search. We recommend starting by:
Checking with your local bar association,
Asking friends, family, and coworkers for recommendations;
Searching legal databases like Lawyers.com, Avvo, and Martindale-Hubbel; and
Running a Google search with keywords like "online sextortion lawyer + [your state]".
Once you have found a potential attorney, examine their website to ensure they specialize in reputation management and online harassment issues. There are many branches of law, so make sure they appear to be well-versed in your specific legal needs.
Also, check the content on their site. Do they have knowledgeable guidance in dealing with online sextortion? The articles and resources they provide should demonstrate that they have years of personal experience handling sextortion cases and that they can advise you on the best practices, risks, and costs involved in your matter.
What Are Your Legal Options For Preventing Sextortion on Instagram?
If you are the victim of a sextortion attempt on Instagram, your options generally fall into two categories: content removal and other legal remedies.
Utilize Content Removal Services
Sextortion and other blackmail or extortion-related activity is a crime in almost every country in the world. Aside from legal penalties related to the extortion, intimate videos, photographs, or other media of you that are published without your consent are unlawful.
If the sextortionist follows through on their threats, there are options available to have the content removed from most platforms, including Instagram. If you report the content to Instagram, they will usually remove the content.
Pursue Legal Action & Remedies
It is important to consult an attorney experienced in handling sextortion matters when evaluating your legal options.
At Minc Law, our attorneys can evaluate your legal rights and advise you on the best strategy to deal with your sextortion case—whether that be by assisting you in:
Identifying the anonymous sextortionist,
Removing any posted content,
Taking control of the communication with the perpetrator, or
Monitoring the internet for the posted content.
An experienced internet attorney can also provide objective advice and provide support and reassurance during this distressing experience.
Additional Resources if You Are the Target of Instagram Sextortion
If you have been targeted by a sextortionist on Instagram or elsewhere online, the following resources may be helpful to you in receiving support and sextortion help in dealing with the perpetrator:
Without My Consent (WMC): Information for victims, advocates, attorneys, and law enforcement regarding digital privacy and free speech;
Thinkuknow: A U.K.-based organization informing readers on how to protect children from online harassment;
Samaritans: A judgment-free call line for those experiencing thoughts of suicide or self-harm;
Crash Override: An advocacy group, crisis helpline, and resource center for victims of online abuse;
Attorney General's Cyber Exploitation Task Force: A resource created by the California Department of Justice that contains resources for both law enforcement and victims of cyber exploitation;
Get Safe Online: Information on online safety, including while banking, shopping, and using social media platforms;
HeartMob: A support network for online harassment victims;
Revenge Porn Helpline: A U.K.-based service that provides support and content removal services for adult victims of revenge porn;
Cyber Civil Rights Initiative: A resource and crisis helpline for cyber harassment victims; and
PAPYRUS— A U.K.-based call line for those experiencing thoughts of suicide or self-harm.
We Can Help You Navigate Sextortion Scams on Instagram & Social Media
If you are the target of sextortion on Instagram, you may feel stressed and unsure of what to do next. At Minc Law, we have extensive experience combating internet sextortion and online harassment on popular social platforms and apps like Instagram, TikTok, and Facebook.
We can help take control of the conversation, provide objective advice on how to proceed, and in some cases, prevent the release of intimate images. In cases where intimate images and media are posted to the internet by the perpetrator, we can help remove it – all without drawing unwanted attention to the matter.
★★★★★

"Michele Simonelli recently helped me with an sextortion case. Due to the escalating nature of the situation, she promptly moved a previously scheduled meeting forward, and took immediate action to help mitigate the threat. As anyone facing these type situations knows, it's extraordinarily agonizing, and one cannot even think logically. Michele was reassuring, and extremely responsive to my texts and phone calls, and also appeared non-judgemental. There's no way to know the outcome had I not used her services, however, the backing of her and the firm gave me enough confidence/hope to get through the situation, with what appears to be a successful outcome. Thank you Michele for your professionalism, responsiveness and kindness! I highly recommend this firm and particularly Michele."

RH

August 18, 2022
We offer paid sextortion consultations with a Minc Law attorney for $500. To schedule your sextortion consultation, call us at (216) 373-7706, speak with a chat representative, or fill out our online contact form.
Citations
1.
2.
3.
4.
5.
6.
7.
8.
9.
10.
11.
12.
13.